The Merlo Turbofarmer 42.7 offers versatility and productivity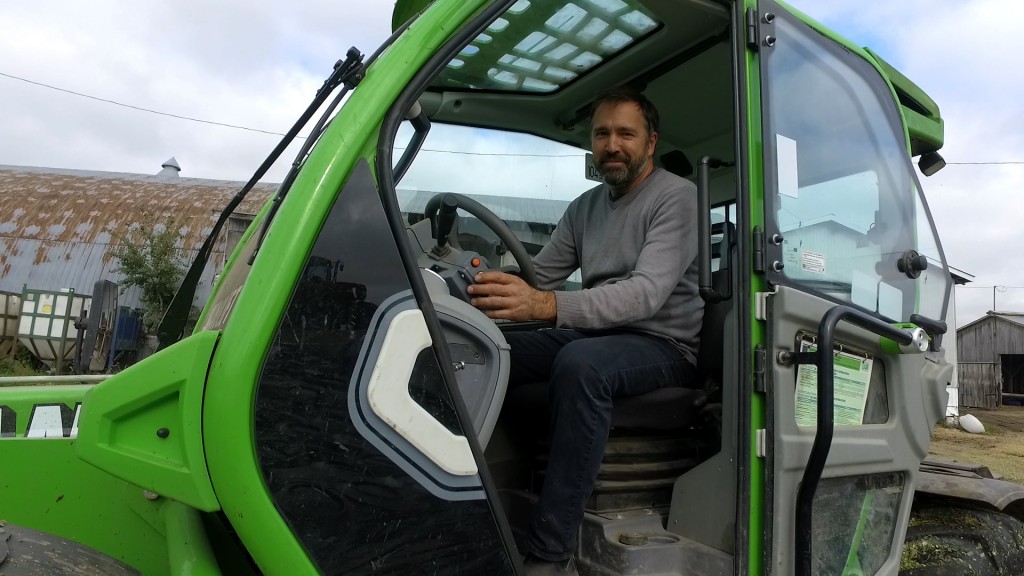 Last month, Manulift visited Daniel Lampron, one of the owners of Ferme Y. Lampron & Fils in St. Boniface, Quebec. Brothers Pierre, Daniel and Alexandre Lampron are the sixth generation on the family dairy farm, certified as organic since 2001. They cultivate 375 hectares of agricultural land, mainly in culture to feed their herd of 150 dairy cows (hay, corn, soy and barley).
Loyal customers at Manulift for 10 years, the Lampron brothers now own their second Merlo, a Turbofarmer 42.7. Spending up to 40 hours per week in their machine, the satisfaction to work with it was a basic criterion for purchase. Merlo offers unparalleled comfort thanks to the largest cab on the market equipped with a hydropneumatic suspension.
Increased productivity
The Merlo telehandler offers much more productivity thanks to the frontal reach, short turning radius, speed of movement and its great versatility. "It can be used for heavier jobs as well as for lighter handling jobs: level gravel paths, load manure into a spreader, place seed sacks and hay in height and even do snow removal. The versatility and speed of the machine save a lot of time! The Merlo is perfect to do chores faster and it allows me to do other things!" says Daniel Lampron, owner
Being limited with other types of equipment, Lampron says that when it came time to renew his Merlo telescopic handler, changing for a conventional loader or any other type of lifting equipment was not an option. Especially since he says the Manulift service compares favourably with that offered by farm equipment dealers.
Company info
Related products