Alternative drives a trend for construction as bauma 2019 nears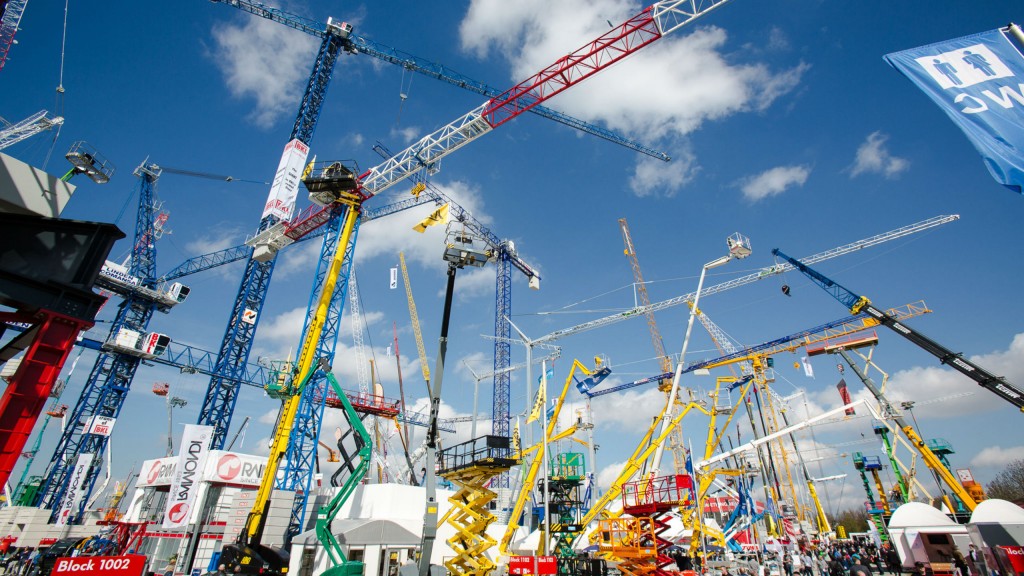 The construction industry is increasingly showing interest in alternative drives for its equipment, one of several key trends surfacing as leading manufacturers prepare for bauma 2019 this April April 8 to 14 at Messe München, Munich, Germany.
In the future there will no longer be one single typical drive system but instead an increasingly wide range of competing drive systems on the market, according to many observers. Electromobility and driverless vehicles in particular are seen as key future drivers.
"We have identified that electromobility and driverless vehicles are two areas that are increasingly gaining traction with manufacturers and service providers in the construction machinery industry. As such, we intend to provide these hot topics with a platform at bauma 2019. The important thing to note is that we won't only be showcasing the diverse range of possible applications of leading exhibitors' products but will also be providing a platform for discussing the aims, potential and sustainability of new technology," says Mareile Kästner, bauma 2019 project director.
Producing cleaner, quieter and more efficient machinery is the future aim of electrification, according to many manufacturers. In fact, more and more companies are already upgrading smaller, lower powered machines with electric drives. There is also growing interest in hybrid vehicles. As such, systems which can handle light work but then engage a combustion engine when maximum power is required are already under development.
Solutions to enable driverless construction machinery already exist in certain areas of the mining industry and other related sectors. They are particularly suitable for use in quarries, as the same routes are always followed from the actual quarrying site to the processing area. There are also future plans for excavators which, for example, will be able to dig excavation pits autonomously. Although a lot of preparatory work has already been done, driverless machines are not yet something which can be fully implemented due to safety concerns at complex construction sites. The latest developments of leading manufacturers all around the world will be a hot topic under the spotlight at bauma 2019.
Will there only be autonomous and networked systems in the future? Are we now digitalizing everything? Not everything that is technologically possible is also useful and cost-effective. As such, exhibitors and trade fair attendees will have the opportunity to question aims and provide fitting responses. Within the bauma FORUM in Hall C2 the thematic group "Driverless Vehicles, Electromobility & Electric Drives and Zero Emissions" will focus primarily on aspects regarding autonomous driving. Companies that have signed up to take part include Hydac, Komatsu, Siemens, Wacker Neuson, Mecalac, and ZF.
In addition to the companies participating in the bauma FORUM leading exhibitors in the field of electromobility and driverless vehicles, including Doosan Bobcat, MAN Truck, Mecalac, Liebherr, Perkins Engines and Bosch Rexroth, will also be present in the halls of bauma 2019. Exhibitors Komatsu, Deutz and Paus will be displaying products and solutions specifically for the mining industry.