Engcon introduces "world's most powerful tiltrotator"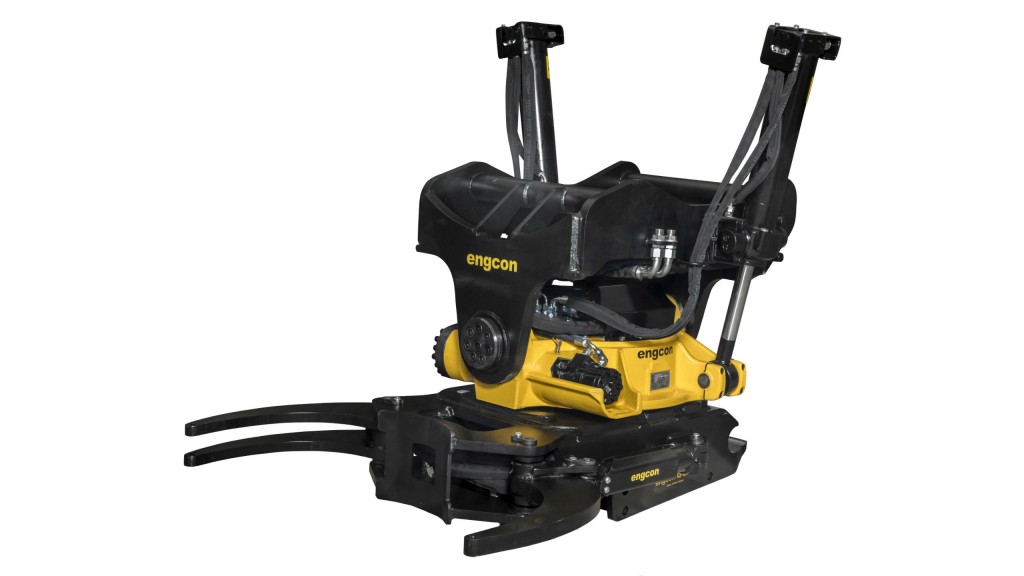 Engcon's new EC233 series tiltrotator has a break torque of 340 kNm (240,771 lbf-ft), making it the market's most powerful tiltrotator built for excavators up to 33 metric tons, according to the company. The EC233 replaces Engcon's EC30, which has been serving Engcon's customers since the mid-1990s.

Engcon Development Manager Fredrik Jonsson says, "The EC233 tiltrotator for excavators in the 24- to 33-metric-ton range is a fantastic product. Combined with our quick hitch QS70 and QS80, now fitted as standard with Engcon's automatic hydraulic and electrical coupling, EC-Oil, we have started taking orders on the EC233 already. We're expecting this 'tilty' to be very well received."
"Everything from first prototype to full series production has gone very well," says Jonsson. The product development cycle was focused on destructive tests in which both stubs and fasteners were exposed to extreme overload in laboratory environments. Testing then continued on large machines.
Jonsson explains the rigorous testing process: "We always start by tensioning our test products in a powerful hydraulic rig where we control the overloaded forces with controlled forces. It gives us a clear picture of where any structural flaws may exist."
When the laboratory tests are complete, a number of prototypes are fitted to big excavators to enable further testing of how the tiltrotator operates in real life environments.
"Even though we have subjected the equipment to some serious pressure in a laboratory environment, things happen in real life that you can't always anticipate in the lab. It's everything from changing temperatures to an infinite number of torques that can't be simulated easily, but the EC233 has sailed through development," concludes Fredrik Jonsson.
Company info
Related products