Mobile impact crushers for C&D
The latest on new models and technology updates from the sector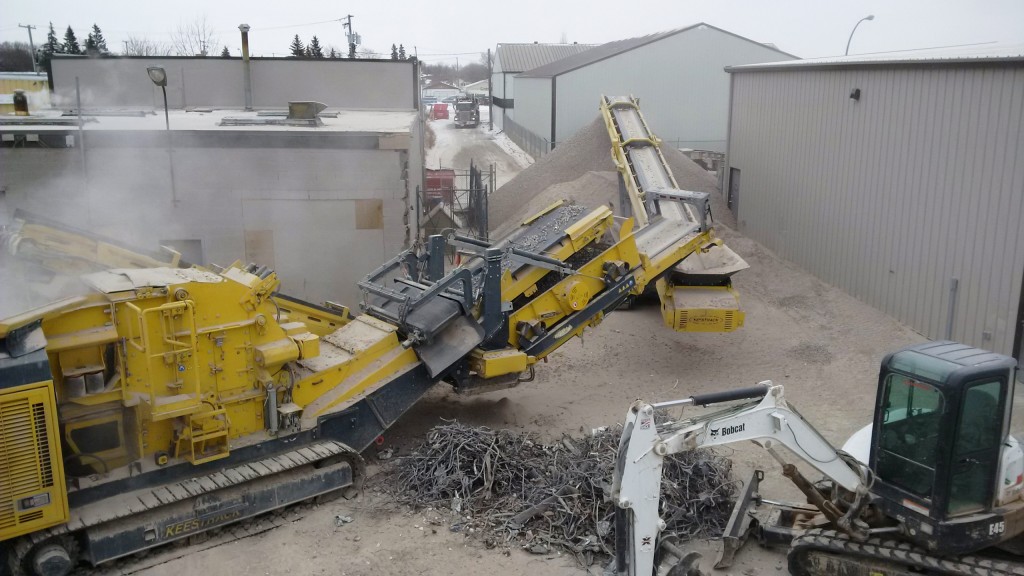 Mobile, track-mounted impact crushing plants are the most common type of crusher used in a range of recycling and construction applications, including C&D, concrete and asphalt recycling. Today's compact, low-weight, highly mobile plants are easy to transport, offer fast loading and short setup times, and are ideal for operation in urban environments, roadside, on construction sites and at the recycling yard.
The latest model impactors feature modern design, with sophisticated control and monitoring systems, low noise and dust levels, as well as simple maintenance engineering and built-in ease of use for operators. These plants can also be integrated with the latest screening technology and other high-tech components, including conveyors, magnets and options designed to add versatility and productivity for processing a wide range of materials. Additionally, modern impactor plants are built with Tier 4 Final engine technology to meet current emissions standards in Europe and North America, and many are available in fully electric or diesel-electric hybrid configurations.
Read on for details on some of the latest major innovations in the sector.
RM 120GO! crusher Launched in North America
The RM 120GO!, introduced to North American markets in April, is Rubble Master's largest model impactor. According to the Austria-based manufacturer, the RM 120GO! is ideal for custom crushing contractors, large asphalt paving contractors, road builders, demolition contractors, recyclers and material producers. These machines provide production capacity of up to 385 tph without sacrificing mobility and are ideal for on-site crushing. Weighing just 90,000 pounds in a closed circuit configuration, the RM 120GO! can be unloaded and set up for crushing in less than 20 minutes without the need for special hand tools.
"We've always looked at the crushing industry differently," said Gerald Hanisch, owner and CEO of Rubble Master. "When I turned my sights to the larger spectrum of machines, I was unimpressed with what I saw. I didn't understand why a machine had to be over 100,000 pounds. To be honest, I didn't like the way the table was set, so I flipped over the table."
Like all Rubble Master impact crushers, the RM 120GO! features a fuel efficient diesel-over-electric drive system, which according to the company, burns up to 1/3 less fuel than same-size diesel-hydraulic crushers, leading to a more profitable cost per ton.
"Thanks to the diesel-electric drive and the wide core radiator, overheating problems that have plagued our competition for years are non-existent on the Rubble Master machines," said Hanisch.
SPECTIVE Control System one of many updates to latest generation of Mobirex crushers
Enhanced processing technology built into Kleemann mobile crushing plants, such as the Tier 4 Final-compliant Mobirex MR 130 Zi EVO2 impact crusher and the smaller model MR 110 Zi EVO2, are designed to boost productivity and product quality for operators in a range of applications.
The MR 130 Zi EVO2 is equipped with a new SPECTIVE control system. SPECTIVE is simple to understand, with the use of clear symbols to make all plant functions recognizable at a glance. With an interface similar in presentation to a smartphone, the operator is guided by the control system, reducing the potential for operating errors. In addition, data relating to machine operation can be retrieved via the control system, and levels of diesel and lube oil, for example, can be viewed in the plant cockpit.
For high productivity, the feeding units on these impactors have hydraulically folding hopper walls and a locking system, which speeds setup. A vibrating, independent double-deck pre-screen between the hopper and crusher eliminates fines from the product flow before they ever enter the crusher, reducing wear and cutting fuel costs. The latest Kleemann crushers also feature a new inlet geometry, which allows even better penetration of the material into the range of the rotor.
Diesel-over-electric Remax 500 impactor to be demonstrated in Edmonton
The Remax 500 from SBM Mineral Processing, which is scheduled to be on display at Edmonton-based Terrafirma equipment's customer appreciation event in August, is a latest-generation diesel-over-electric (or available as 100 percent electrically driven) efficient and powerful impact crusher designed to tackle nearly any application and job size. According to SBM, the unit's small footprint makes this crusher easy to transport, and fit into tight areas, yet due to its powerful 400KvA gen set, 1,300-mm crusher, 2-deck square mesh pre-screen, discharge feeder pan and 2-deck final screen, it does not fall short in its ability to process both natural rock and recycling materials into a cubical shaped final product.
Operation of the Remax 500 is safe and easy, with a touchscreen display and wireless remote control functions. Remax's operation can be checked from any PC computer connected to the internet by using remote access monitoring.
In addition, the Remax 500 features an 8-cubic-metre hopper, over-belt magnetic separator, wind sifter for light fractions, and a 2-deck banana-shaped screen with return belt. Plus, optimized material flow is assured due to an integrated 2-deck pre-screening unit with lateral discharge conveyor.
Latest diesel-electric hybrid R3 impact crushers provide energy savings up to 70 percent
As a highly mobile solution with a broad range of applications, the Keestrack R3 (formerly Destroyer 1011) has been available for many years. Keestrack's new generation, consisting of the R3/R3e models, features a modern design and is characterized by high production, fast loading, short setup times on site and a high level of mobility thanks to supportless frame construction with a rugged undercarriage track frame. Extensive coverings and wide-opening doors and flaps also enable accessibility to all operational components and satisfy requirements for operational reliability and maintenance.
Keestrack's new R3 and R3e track-mounted impact crushers are also designed with compact transport and operational dimensions, in a 30-tonne machine, while offering all the advantages of a diesel-electric hybrid concept.
As of spring 2018, these new crushers are available in a diesel-hydraulic (R3) version and as a fully hybrid Keestrack R3e, with a diesel-electric drive and fully electric plug-in power supply. Keestrack says the company is implementing this efficient, alternative drive system in more and more products in its mobile crushing and screening plants range, and predicts immediate savings in energy costs of between 40 and 70 percent on its latest diesel-electric crushing machines and full-hybrid solutions, compared to conventional diesel-hydraulic drives.
Metso Lokotrack LT1213S crusher equipped with high-capacity dual-slope screen
One of Metso's latest model mobile impact crushing plants, the Lokotrack LT1213S, is fully equipped with a high-capacity dual-slope screen and a return conveyor, which can be transported as a single unit on a low-bed trailer. The dual-slope screen and radial return conveyor provide high on-board screening capacity and makes the Lokotrack LT1213S easy to operate in closed and open circuits. The screening unit can be docked in just a few minutes, and units can be fine-tuned for aggregate, quarry or recycling applications, including asphalt, top soil, concrete and demolition waste, with features like a vibrating grizzly or pan feeder under the crusher.
The LT1213S also has an advanced gearbox as standard which, according to Metso, provides the most efficient crusher drive system on the market with assisted start and brake. Plus, an optimized hydraulic circuit with an independent fan and stand-by function provides up to 20 percent lower fuel consumption in addition to more power for the crusher.
EVOQUIP launches cobra compact, mobile crushers
EvoQuip launched two new impact crushers and the Colt 1000 scalping screen at Hillhead 2018, held in Buxton, U.K. The new crushing machines, the Cobra 230R (shown) and Cobra 290R model impact crushers, provide a compact and versatile solution designed for operation in the most demanding applications, including reinforced concrete, recycled asphalt, C&D waste, coal and quarry.
According to Matt Dickson, Evoquip's product line director, the compact EvoQuip range is also ideal for on-site recycling in urban areas, and is easily transportable, providing high productivity, versatility and excellent fuel efficiency. Key user features include: ground level access to the engine, hydraulics, service and refuelling points, remote control operation, and a product conveyor that can be removed quickly for major maintenance.
I34R compact crusher processes material while on the move

McCloskey International recently introduced the I34R model compact, highly mobile impact crusher as the first in a series of new compact crushers designed to deliver high performance and expanded versatility. I34R crushers are able to nimbly move around in confined spaces and can continue moving while crushing. Their small footprint is uniquely suited to the demolition and asphalt recycling industry, as well as aggregates and smaller scale construction projects, and at less than 2.5 m wide, the I34R can be transported easily between sites. These new crushers also boast flexibility, with standard machines converting to recircs in just a few hours.
McCloskey says their new line of compact crushers shares many of the same features as their full-size family members, including full-colour screens for machine controls, open engine compartments for ease of maintenance, and ease of use through less complexity of electrical drives and the clutch system
Rockster duplex system to allow quick change between impact and jaw crushing in one machine
Austria-based Rockster's most recently developed mobile track-mounted impact and jaw crushers feature versatile control options, a compact footprint, a range of updated productivity features, very quick setup time, as well as a patented DUPLEX-system (to be available soon) which allows for a wider range of applications through interchanging crusher units.
According to Rockster, their proprietary DUPLEX system allows replacement of crusher units so that both jaw and impact crushers can be operated from the same base frame and one plant can be quickly converted from impact to jaw crusher or vice versa. RPN
This article was originally published in the July/August 2018 edition of Recycling Product News, Volume 26, Number 5.
Company info
Related products
Related Articles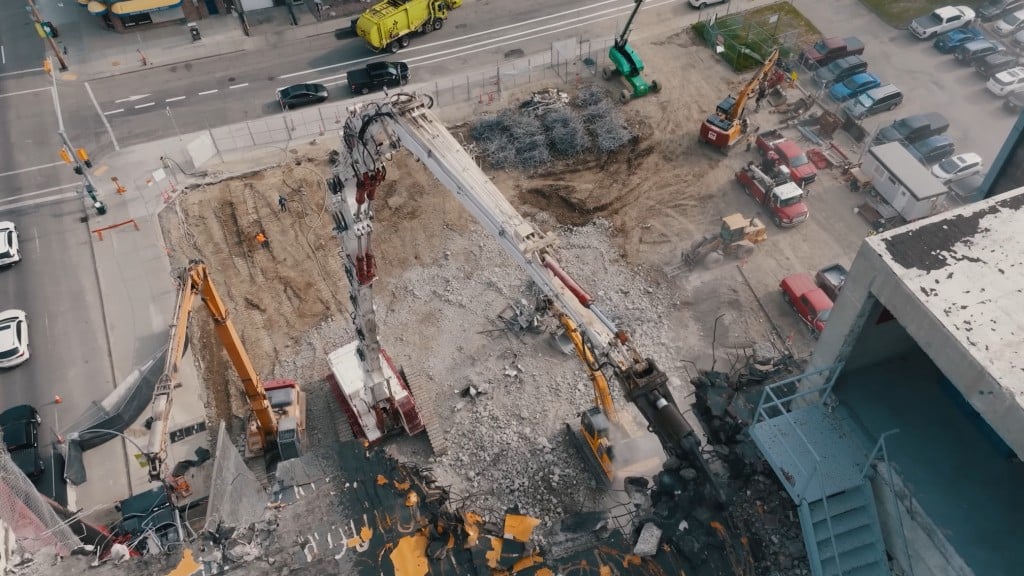 (VIDEO) Priestly Demolition takes down 10-storey Calgary building with colossal KOBELCO excavator