Tiltrotators supercharge excavator productivity
Get more jobs done faster and safer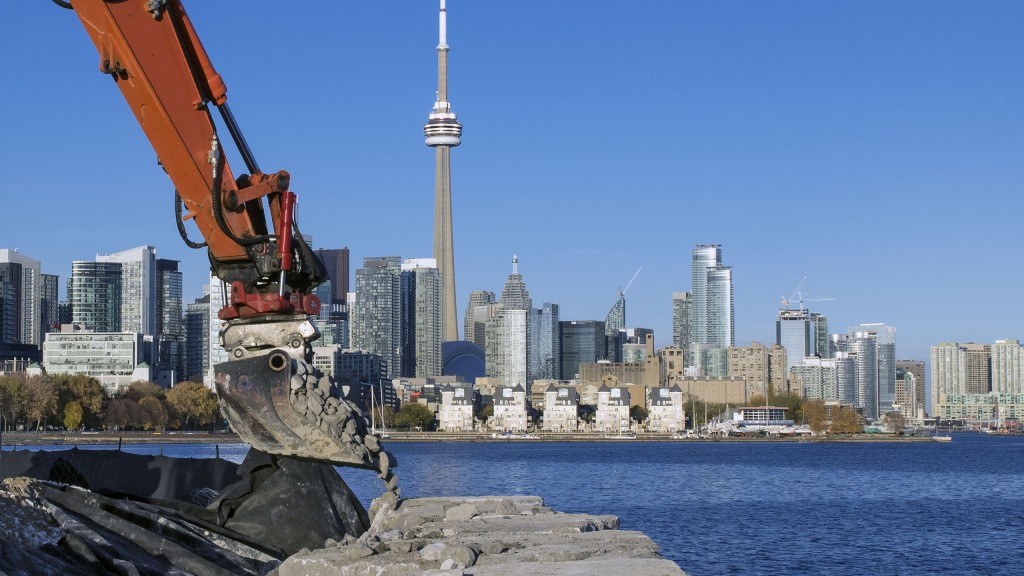 When a contractor is looking to get the most out of their excavator they utilize a variety of attachments that can get more jobs done. What is often overlooked is how those attachments are coupled to the machine – and how a tiltrotator can not only allow that equipment to do more, but to do it faster, safer and with less labour.

Contractors that are looking at new technology, looking for an edge, are typically the first ones in each area to adopt a tiltrotator, explained Gerry Mallory, General Manager, Rototilt Inc., "Often it is the smaller subcontractors who are showing the big companies the value of outfitting a machine with a tiltrotator.

"We have one big company in Ottawa which now has over 20 Rototilt machines, but the reason they saw the benefits of Rototilt is because their subcontractors came in with them first, and they said 'Wait a second, how come they can do everything faster and more efficient than we can with our own machines?'"

Mallory said that if contractors have never seen a tiltrotator in action they can't fully understand or appreciate the value. "We get a lot of our first-time customers from our live demo at CONEXPO. When contractors watch a Rototilt at work, like at CONEXPO, they'll say things like 'I would have moved the machine six times in the last couple of minutes with what you did just there sitting in one spot.'"

Designed and proven in northern Europe
Tiltrotators have been a relatively recent introduction to North America, but have been used in northern Europe for decades. Rototilt was originally developed in 1986 in Sweden and since then the technology quickly achieved widespread acceptance in Nordic countries (Sweden, Norway and Finland).

Part of the reason that tiltrotator manufacturers like Rototilt were slow to develop international markets was due to the rapid growth demands in the Nordic countries.

According to Mallory, by the late 1990s the tiltrotator had become virtually standard equipment in Nordic countries. From there, Rototilt opted to develop two new markets: Central Europe and North America. In North America, the company got its footing in Ontario before expanding into Eastern Canada and then to the U.S. market beginning in 2008. Today, the market is growing throughout all regions of North America.

The tiltrotator advantage
Mallory emphasized that one of the biggest concerns about tiltrotators is the initial "sticker" price, which he said can work out to around 20 percent of the cost of the excavator it will be mounted on. "If they just look at the price and they say 'Oh, it's just an extremely expensive attachment,' you have to discuss with them, 'Okay, think right off the get-go of the tremendous time and labour savings alone.'

"You're going to save up to 20 to 30 percent on most types of work, and up to half the time on grading, working around existing infrastructure, or working in extremely tight areas. But the biggest benefit of all is probably labour savings." This will vary from market to market, depending on local labour costs, but "even if it only saves you one labourer, what's the payback of that? It's vast," said Mallory.

You can arrive on a jobsite with less equipment because with a tiltrotator you can do so much more work with one machine – using a tiltrotator can eliminate the need to use a dozer or skid-steer loader in many applications. "So you're going to a jobsite with less equipment, with fewer people, doing it faster. Less equipment and fewer people means a safer jobsite. It's not as congested."

There are other benefits as well. Mallory said that the undercarriage of the excavator is going to last significantly longer because there is less travel to reposition the machine on the jobsite.

There is always concern over whether an expensive piece of technology can withstand the rigours of the jobsite. Mallory emphasizes that the tiltrotator is already proven technology.

"A Rototilt can take the full excavator breakout force and lift capacity because it has to be able to. Rototilt was developed and had to prove itself in a cold, rocky, harsh climate in Sweden," he said. "In Ontario we have Rototilts with very long hours. We have one contractor in our area whose oldest Rototilt is on their fourth excavator and they trade in excavators at 8,000 hours – it's the same tiltrotator.

"It had to prove itself over 30 years in harsh climates and it was developed around that. Yes, it's equipment and anything can happen, but it's a proven product."

Rototilt offers a two-year, unlimited-hour warranty covering full dealer service; the company sells through all major brands of excavator dealers to ensure that customers can receive local support if needed. Dealers are assisted and trained by Rototilt in installation and servicing. Routine maintenance for the Rototilt, however, is minimal. Like any attachment, the pins need to be greased, but Mallory said that the Rototilt's rotate doesn't use grease – it sits in an oil bath. The oil bath just needs to be flushed and refilled at an interval of 500 to 1,000 hours.

Getting started
Operating a tiltrotator just requires the use of two rollers on the joystick. Achieving proficiency as a new operator of a tiltrotator varies, according to Mallory. Some operators get it on the first day, while for others it can take a while. Mallory said operators typically start to see the benefits in about two weeks. "Some will say 'Even six months later, I'm learning how to do even more things more efficiently with rotate and tilt, and I'm increasing the benefits all the time.'"

The controls are simple. On the left-hand joystick there is a roller to rotate left and right, and on the right-hand joystick there is a roller to tilt left and right.

As for equipping the machine, Mallory said that sometimes existing joysticks can be used if the machine is equipped with dual auxiliary hydraulic circuits. "Typically if the machine has one auxiliary circuit, we need to change the joysticks to be able to operate everything proportionally on just the one auxiliary circuit."

Mallory emphasizes that there is no one main application for a tiltrotator. It can be used for just about anything an excavator can do, from any type of bucket work to grapple work or any other attachment job that can benefit from being able to rotate or tilt.

The biggest customer base is for small-to-medium size excavating contractors because of the versatility they need to do all types of work. Adding a tiltrotator to the machine opens up the contractor to a much greater variety of work.

Rototilt's ICS proportional control system has many unique features including a return to dig "home" function and a shake/pulse mode for spreading materials. The four largest Rototilt models are GPS grade control ready. To work with GPS all that is needed is Rototilt's RPS (Rototilt Positioning System) kit that allows the major brands of grade control to read the rotate tilt functions.

Mallory maintains that in North America the biggest challenge is getting customers to buy into their first Rototilt. Tiltrotators are almost standard equipment in northern Europe. "There's a reason for it . . . it all comes down to benefits. Operational, business benefits."

Mallory is confident that North American customers will see those benefits as well. "We just have to get them into their first Rototilt and then they will almost all be a repeat customer once they see the benefits and the support behind the product. We're not worried about our existing customers – they're going to be a repeat customer."
Company info
441 Henry St, Unit 1
Brantford, ON
CA, N3S 7V6

Website:
rototilt.com
Phone number:
519-754-2195
Read more
Related Articles
Searching for the best-performing excavator? Your search ends here. We tested the Volvo EC350E and EC380E against a leading competitor in three different tests: trenching, truck loading and lifting capacity at reach. The results show a 20% difference in cost-per-ton, a 15% difference in tons-per-hour and a 12% difference in both operating costs and lifting capacity. See the results and put an end to your search for the best excavator.