New ALLU App, Transformer Series range to be on display at Hillhead 2018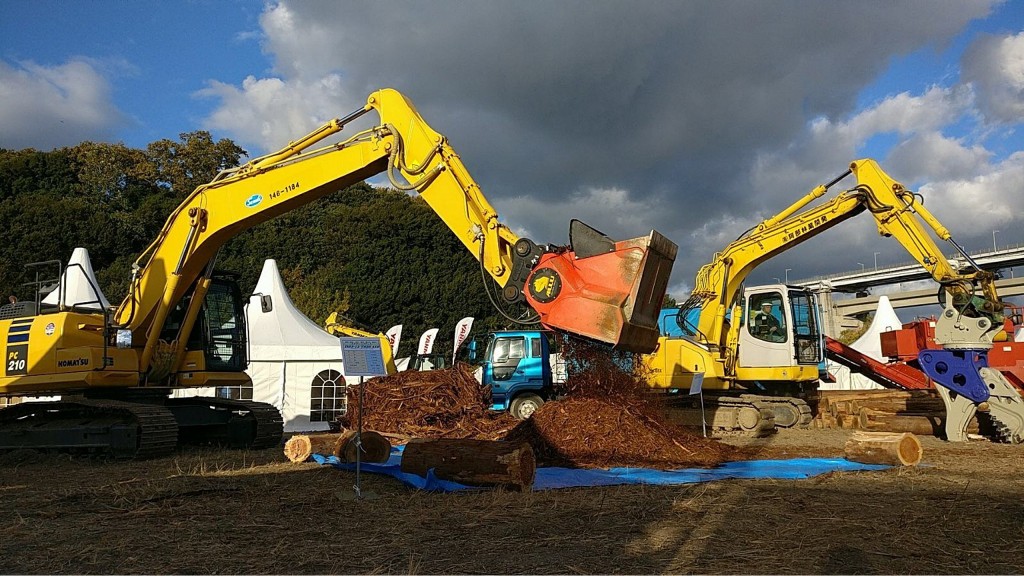 Finland-based ALLU, Inc. is set to show the company's latest technological and product innovations at the upcoming Hillhead UK 2018 event, held from the 26th to 28th of June in Buxton, Derbyshire, England. The company recently introduced a new Mobile App, and will showcase their range of Transformer Series mounted buckets, which screen, crush, pulverize, aerate, blend, mix, separate, feed and load materials, in applications including quarrying, mining, contruction, soil, C&D, waste and organics recycling.
The ALLU Mobile App
The new ALLU Mobile Application is designed to maximize a customer's experience with their ALLU equipment, including the Transformer Series. Fully integrated with ALLU's online portal, the ALLU Mobile App provides an intelligent digital solution for customers to get accurate and timely information regarding safe operation at jobsites and use of their ALLU equipment.

For customers who provide the serial number associated with their new ALLU Transformers and Processors, the ALLU Mobile App will retrieve relevant data to their specific equipment, such as a description of the product—including frame and drums—and information about the matching base machine. The app notes specific applications for the model, and provides access to relevant pictures and videos, as well as operational, installation, troubleshooting and safety guides.
The app also provides contact information for local dealers and ALLU offices, as well as social media links to keep customers apprised of the latest ALLU news.
Information provided by the new ALLU Mobile App:
• Links to the closest ALLU dealer or local office contact information, as well as social media.
• Connection of the unit's serial number to specific, relevant data.
• Complete description of the ALLU product (frame and drums).
• Data on appropriate matching base machine (wheel loader or excavator).
• Information about specific applications for the model.
• Access to relevant pictures and videos, as well as a safety guide.
• Access to operational and installation guides.
This latest version of Allu's Mobile app is currently applicable to new equipment customers (2017 models and newer). App development will incorporate serial numbers for increasingly older models, with updated app versions scheduled for regular rollout.
Allu's Transformer range
ALLU's new UK distributor, Blue Machinery Group Company Murray Plant, will be displaying their Transformer range, along with other solutions for quarrying, aggregates and recycling applications at Hillhead 2018.
The ALLU Transformer Series is an excavator/ loader/ tractor mounted processing bucket which screens, pulverizes, aerates, blends, mixes, separates, and crushes, feeds and loads materials. This results in feed material being effectively transformed into highly valuable products, making any business involved in waste and recycling more efficient, and more profitable, according to ALLU.

Catering for applications of all sizes, and capable of processing any material that can be screened and sorted, the ALLU Transformer Series comprises the compact DL & D Series as well as the truly massive M and G Series. All are designed to transform the way in which material handling and processing businesses are able to improve their efficiency and profitability. The latter have proved themselves on truly massive quarrying and surface mining applications throughout the world, being designed for use by excavators up to 300 tonnes.
This means that the ALLU Transformer is ideal for processing rocks and minerals as it also aerates, as well as screening, loading and processing, all of which can be carried out on site. This truly mobile solution provides the versatility and flexibility to enable work to be accomplished more efficiently in the most challenging environments. This results in substantial savings in material and transport costs, as no time is lost when waiting for replacement material. Additionally, binders can be mixed if the material handling includes additive requirements or stabilization.
Company info
Related products
More from Aggregates & Quarries
The all-new CASE TR340B compact track loader — operating at 90 horsepower with a 3,400-pound rated operating capacity — is the most powerful radial-lift CTL in the CASE lineup. Its all-new 8-inch LCD display improves on industry-leading CASE visibility with a new backup camera that is viewable in both forward and reverse operation. The display also showcases critical operating information and "trip" details. All-new electro-hydraulic controls, managed through the display, make it easier than ever for operators to dial CASE CTLs into specific application demands. All new cab controls and joysticks make the new TR340B easy to own and operate.
Industries such as construction, mining, energy, utilities and forestry, face many challenges when it comes to tracking assets and employees. Equipment often has to be transferred between locations, or monitored while it is dormant during off seasons. Lone workers may have to travel long distances or visit multiple sites during the course of their activities. And, all of this is further complicated today with shifting supply chains and economic realities putting further strain on the bottom line.