The Mecalac e12: a 100 percent electric excavator for urban construction sites to be shown at Intermat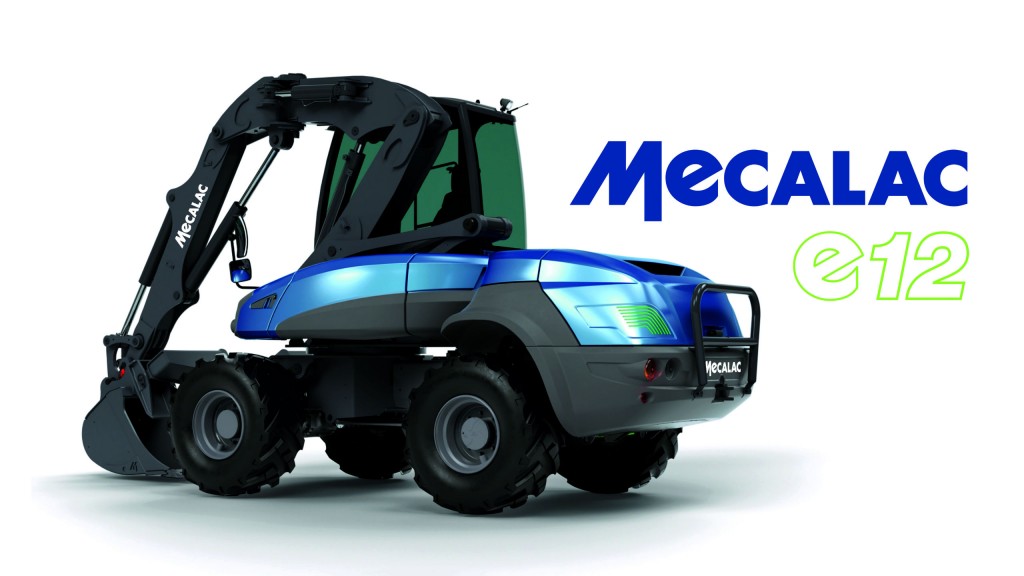 Fully electric construction equipment is a hot topic; an excellent example is the Mecalac e12 excavator which will be shown at the Intermat trade show in Paris.
Heavy Equipment Guide staff attended a pre-Intermat event for the international trade press where we learned about the e12 and that it was the winner of the Intermat Innovation Award for Energy Transition. This was one of five Intermat special awards reflecting the most up-to-date issues at stake in the construction sector. The Mecalac e12 was one of 13 prize winners from among 90 entries. The award mentioned that this is the world's first compact wheeled excavator running only on electricity, without compromising on battery life, performance and compactness.

The e12 is a 100 percent electric version of the Mecalac 12MTX wheeled excavator loader. It meets three key requirements of urban building sites, according to Patrick Brehmer, head of design and product management for Mecalac: range, performance and compactness.

"The key to our machine's range and performance is in its very architecture," he said. "The power source – which is separate from the upper structure – means we can install a record capacity of 146 kWh, which results in an unrivalled range of eight hours."

The structure was designed from the outset for use in cities and uses two independently operating electric motors, one powering the excavation mechanism and one for movement.

The 650 V LiFePO4 (lithium iron phosphate) battery has a capacity of 146 kWh and provides three times as many charge cycles with complete safety: no risk of fires and no risk of battery fluid leaks.

Battery power also means that the e12 has less vibration, less noise pollution, and less maintenance time and cost (no more filters, oil, etc.). It also produces no CO2 or particulate emissions.

The battery pack is positioned in the rear part of the articulating chassis where its weight provides stability for the excavator. An articulated chassis also means the e12 can move easily around any site.

Mecalac says that their electric transmission offers unrivalled tractive force as soon as the engine is started, and also uses brake energy regeneration.
The e12 charging station can be used to recharge the excavator on site in six to seven hours. Without compromising on power, the e12 can work all day without needing to recharge its batteries – it can run for eight hours at the highest power output.

Mecalac's Connect Energy Link coupler
Mecalac is also showing its new Connect Energy Link coupler at Intermat. This is an updated version of Connect, which was recognized at the 2015 Intermat Innovation Awards for being light, integrated, easy to use and completely safe, and is evolving in 2018 with automatic connection for hydraulic attachments.

In addition to the improved productivity that results from cutting the amount of time normally spent changing attachments, a benefit is improved safety and comfort for operators, who not only no longer need to leave their workstation to connect up hydraulic attachments by hand, but also see their accident risk considerably reduced.

This patented Mecalac innovation uses RFID technology that combines a sensor fitted to the end of the Mecalac excavator's articulated arm with an electronic chip built into the hydraulic tool.

Every hydraulic tool needs specific settings. With the new Connect Energy Link coupler, attachment recognition is intuitive and immediate. Everything is automatically configured in advance from the driver's seat without the operator needing to become physically involved. There are no more hydraulic settings to manage – the Mecalac Connect Energy Link's central system takes direct control of adjusting flows/pressure.
Company info
Related products
Related Articles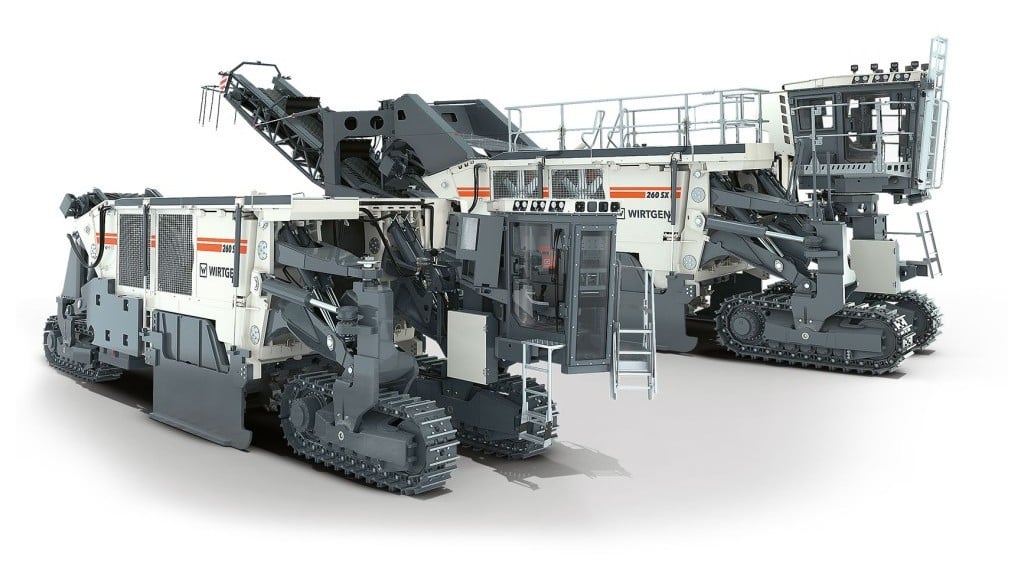 Wirtgen's cross application miner can cut rock above buried infrastructure and near buildings