Two-track GP3 paver from Gomaco slipforms up to 30 feet in width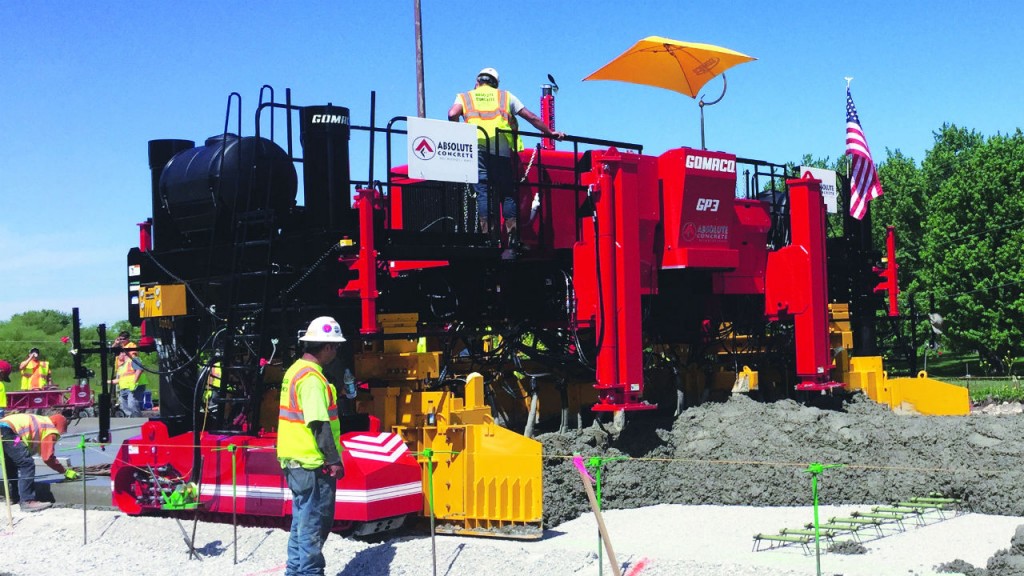 The all new GOMACO GP3 slipform paver has been a success on projects around the world since it was introduced two years ago. The paver's ability to slipform widths up to 30 feet (9.1 m) has made it a versatile and necessary paver on many projects. This year, at World of Concrete 2018, GOMACO announced the introduction of the two-track GP3 for contractors who prefer a two-track paver.
The dual-telescoping GP3 is the first in a new family of GOMACO pavers with next generation technology. Both the two-track and four-track GP3 sli¬¬pform pavers feature Smart Frame Widening to accommodate multiple width changes.
The GOMACO GP3 features a roller frame to easily accommodate multiple width changes. The roller frame has dual telescoping capabilities of up to seven feet (2.13 m) on each side of the paver, for a total of 14 feet (4.26 m) of automatic frame widening. Smart cylinders in the unique roller frame allow Smart Telescoping with accurate frame widening and automatic width reference for steering setup. The T-beam mounting rail is incorporated into the telescoping frame.
The GP3 was designed to be easy to operate with the G+ control system, as well as comfortable for the operator while offering a complete view of the paving operation. Vibrator modules are positioned across the front of the operator's platform for easy accessibility and operation visibility. G+ allows quiet running technology and also load-sensed hydraulics for maximum paving performance and optimized fuel efficiency.
The paver has an isolated operator's platform for operator comfort during a long day of slipform paving. The platform is easy to access with multi-positioning, pivoting ladders that allow variable degrees of angle for safety and ease in climbing. The ladders can also be vertically positioned tight against the paver for minimum-clearance paving conditions.
G+ Connect allows all the smart accessories and guidance system for the GOMACO paver to be easily interfaced. Simply "connect" a 3D stringless guidance system, IDBI, tie bar inserter (TBI), power transition adjustor (PTA), GOMACO Smoothness Indicator (GSI) and more to the GP3 slipform paver. The GP3 can also feature the latest in telematics and remote diagnostics.
Company info
Related products
Related Articles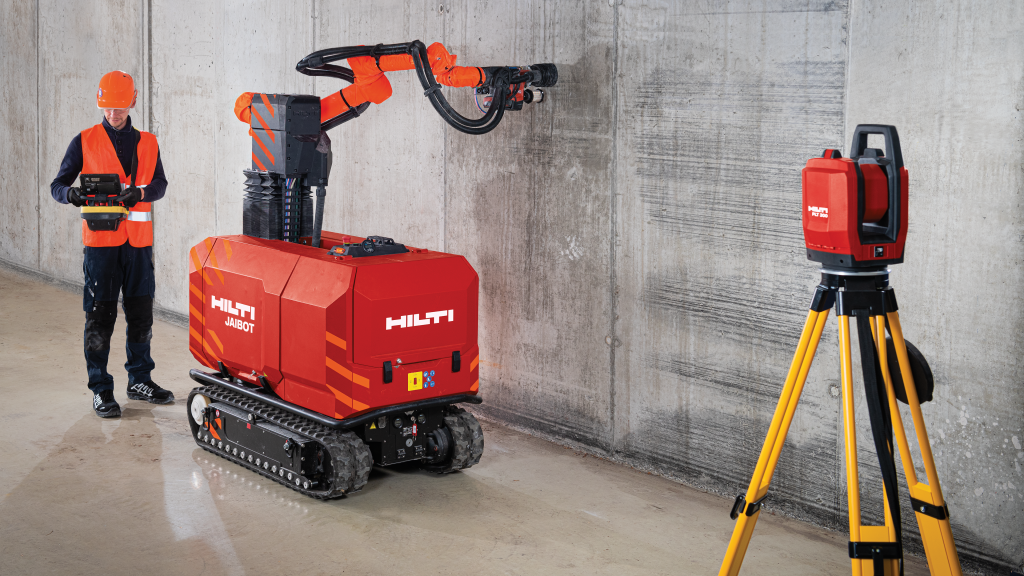 Drill on corrugated metal deck ceilings and concrete walls with Hilti's updated semi-autonomous robot