Dynapac small tandem asphalt roller for small-scale compaction has excellent hill-climbing ability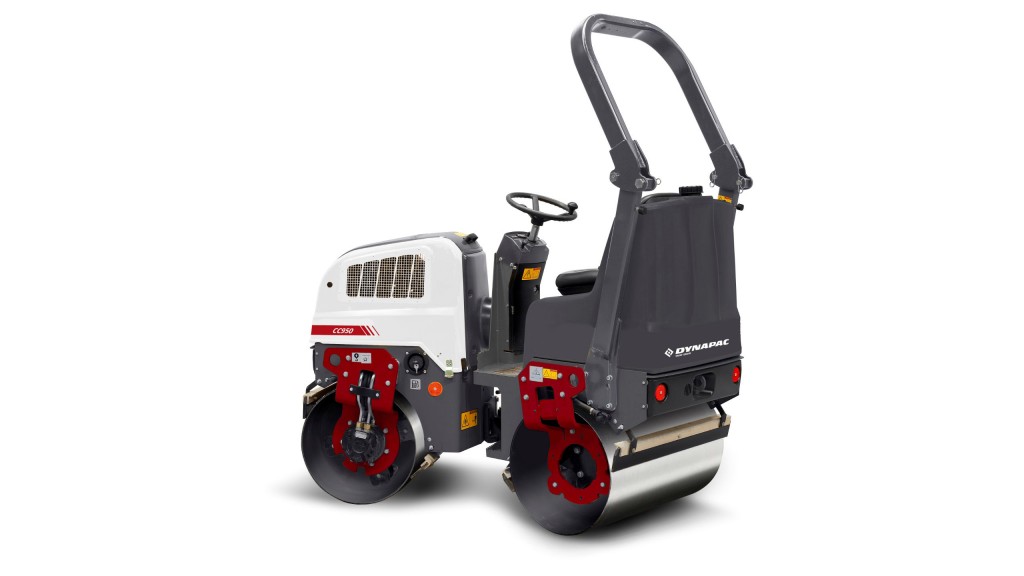 Dynapac's small tandem asphalt roller CC950 is primarily for small-scale compaction work such as pavements, bicycle paths, small roads and parking areas; places that need compaction but are difficult to reach with a larger roller. This small tandem roller comes with an operating mass of approximately 1.6 tons and a drum width of 38 inches.
The Dynapac CC950 is equipped with a water-cooled, three cylinder, 4-stroke Kubota D722-E4B-KEA-2 diesel engine. This is compliant with EPA Tier 4 and produces 14.9 20.3 HP (14.9 kW). Together with the large drum diameter and drive motors connected in series, it contributes to excellent accessibility and hill-climbing capacity.
The Dynapac CC950 has 4200 vpm (70 Hz) vibrations on the front drum only and a static rear drum. The rear drum is equipped with shock absorbers to minimize vibrations in the operator's platform. The operator's platform is very operator friendly, offering both a lot of space and ergonomically positioned steps.
In order to minimize maintenance costs, the Dynapac CC950 has long service intervals. Both the steering hitch and steering cylinder are maintenance free. The few remaining service points are easily accessible. The instrument panel has an hour meter, horn switch, warning lights for brake, battery charging indicator, engine oil pressure indicator and glow plug for aiding engine start at cold temperatures.

Other features and benefits:
- The water tank holds 50 gallons (190 litres), gravity feed, placed above spray bars – allowing long periods of work between refills.
- A foldable ROPS is a standard option, which keeps the transport height to a minimum.
- High clearance adjacent to the edge of the drums, both on left and right side facilitates compaction close to high curbs.
- Three LED work lights.

The newly branded CC950 was debuted in the Dynapac booth at the 2018 National Pavement Expo. The unit will also be featured at The ARA Rental Show (booth #2643) and World of Asphalt (booth #3324).
Company info
Related products
Related Articles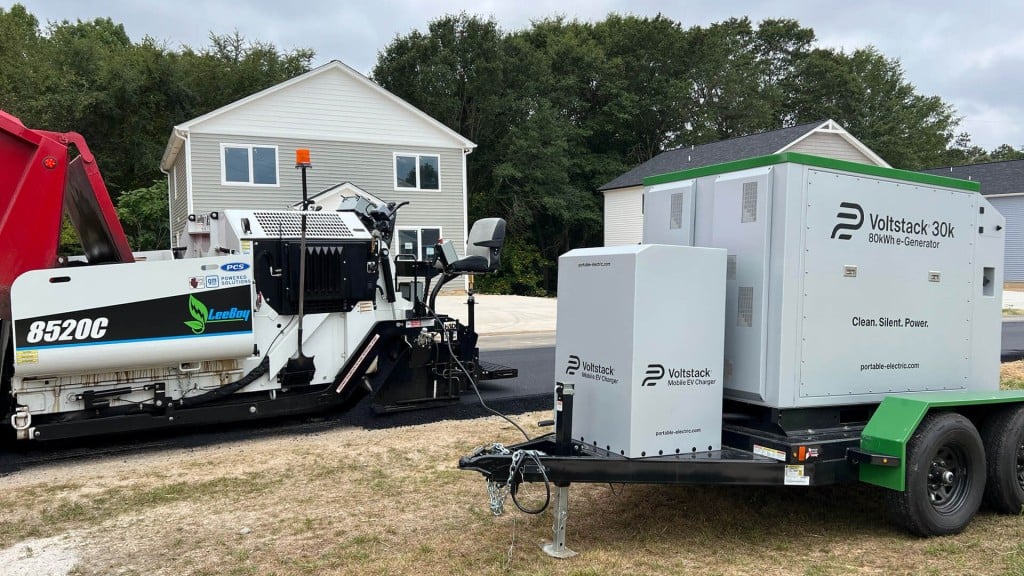 How LeeBoy and Portable Electric are advancing electrification in asphalt paving