Geith v-rock bucket ideal for working in rocky and frosty conditions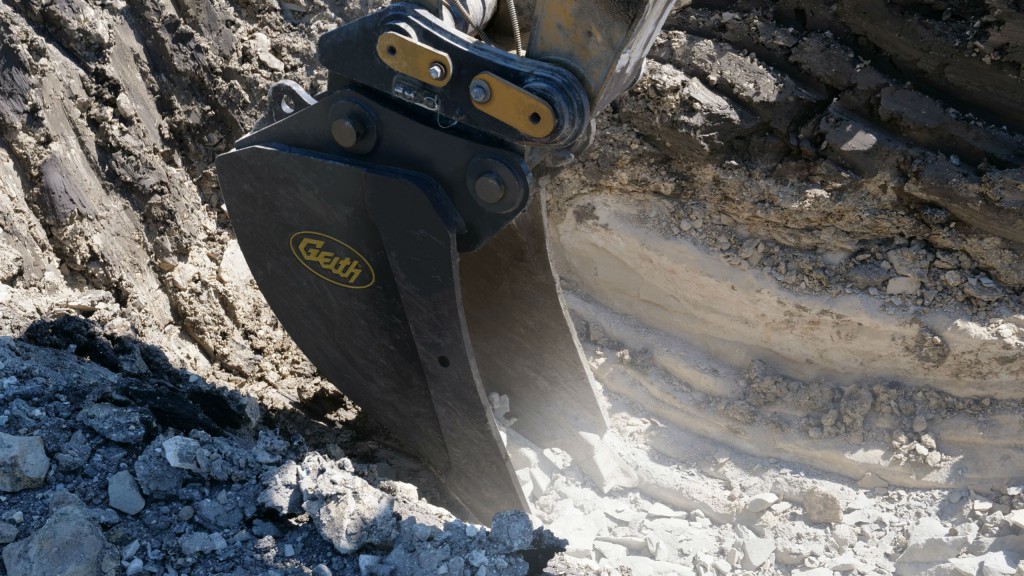 Geith displayed their new v-rock bucket at this year's World of Concrete.
The v-rock bucket is constructed with AR 400 material for increased strength and durability on all engaging points. It has added wear straps for protection of high abrasion areas, OEM teeth and adaptors. The aggressive shape of the V bottom design allows for better penetration of materials. Geith worked with customers in areas with rock and frost to make sure the design was tested and proven in typical v-rock bucket applications.
Geith also offers a wide range of heavy excavator buckets perfect for land clearing applications or general construction site work. Geith's heavy-duty bucket lineup includes excavator digging and grading buckets, which feature robust design and fittings developed for excavators working in environments ranging from light to heavy demand.