Volvo targets electric trucks as viable future freight transport solutions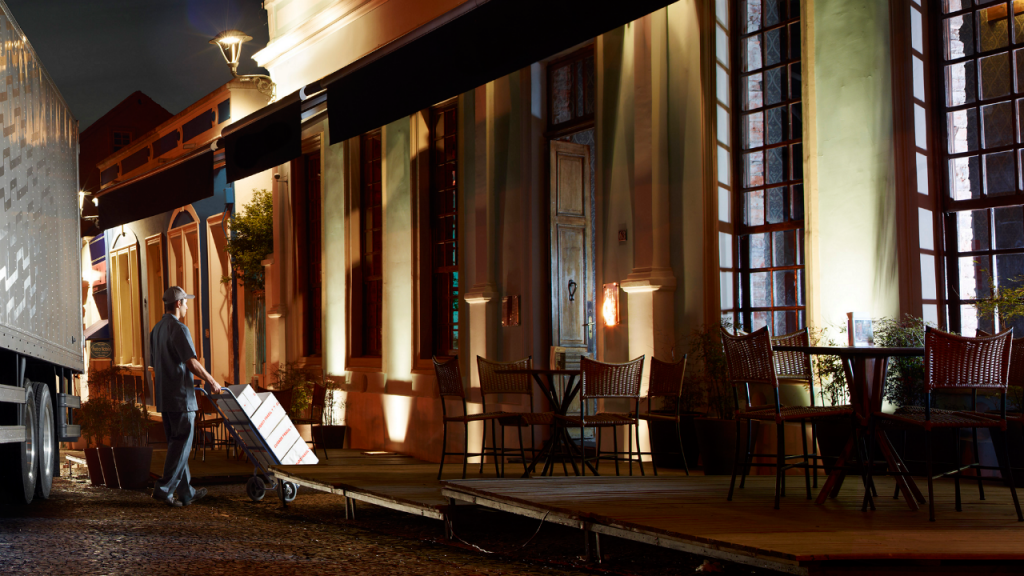 Volvo Trucks will start selling electric trucks in Europe in 2019, and the first units will be put into operation with select customers in 2018. Electric trucks drastically reduce noise and exhaust emissions and create new opportunities to manage logistics. More transport assignments can be carried out at night, resulting in fewer trucks competing for road space during rush hour. Work toward commercialization of electric trucks in North America is ongoing as advancements in battery technology accelerate viability for North American duty cycles and energy demands for a broad range of applications.
"Electromobility is fully in line with Volvo Trucks' long-term commitment to sustainable urban development and zero emissions," said Göran Nyberg, President of Volvo Trucks North America. "By using electrically powered and quieter trucks for goods transport in urban areas, we meet several challenges simultaneously. Without disturbing noise and exhaust gases, it will be possible to operate in more sensitive city centers. Transport may also take place throughout less busy periods, for example in late evening and at night. This will reduce the burden on the roads during daytime rush-hour traffic, allowing both the road network and vehicles to be utilized far more effectively than today."
"Urban distribution and other pick-up and delivery applications are a starting point for battery-powered electric trucks, but we envision broader deployment of electric trucks for freight movement in North America as technologies and the market mature," said Nyberg.
In order to improve the quality of life in urban environments, more sustainable transport solutions need to be adopted. With well-developed logistics and more effective utilization of roads in the evenings and at night, it is also possible for many smaller vehicles to be replaced by fewer but larger vehicles, thus further contributing to lower emissions and less traffic. For example, distribution trucks have just over ten times the load capacity of a regular van. If a larger proportion of transport assignments could be carried out during hours when fewer people are on the road, this will also significantly reduce the risk of accidents.
"Volvo's technology and deep understanding of electromobility are based on proven commercial solutions already used in Volvo's electric buses, and solutions introduced in Volvo's hybrid trucks as far back as 2010," said Keith Brandis Volvo Trucks North America vice president for product planning. "Electric vehicles will be part of our future, but the vehicles themselves are only one part of what is needed for large-scale electrification to succeed. Enabling long-term sustainable transport is a complex issue that requires a holistic and wide range of measures. We are working closely with customers, cities, suppliers of batteries and charging infrastructure, and other key stakeholders to create the necessary framework for battery-powered electric trucks."
According to the World Health Organization and the United Nations, 60 percent of the world's population - about 5 billion people - will live in cities by 2030. This is an increase of just over 1 billion compared with current levels. This swift pace of urbanization will impose immense demands on transportation systems, which in many cases already are insufficient to meet current needs. Studies identify traffic congestion as a significant source of lost productivity that can cost cities and industries billions of dollars annually.
Related Articles
As one of the latest models in the R2-Series excavator lineup, the Bobcat® E88 delivers durability, performance and quality for more productivity. Technically speaking, it's a compact machine, but it brings big performance with its redesigned engine and optimized lift performance, plus undercarriage and counterweight improvements. All these enhancements make this excavator one of the highest-performing models in its size class. With impressive over-the-side lift capacity, you can dig with greater confidence over the side of the machine. Put it to the test against similar models from other manufacturers. You'll see that the E88 can outwork the competition.