Three New hydrostatic-drive Wheel Loaders for Yanmar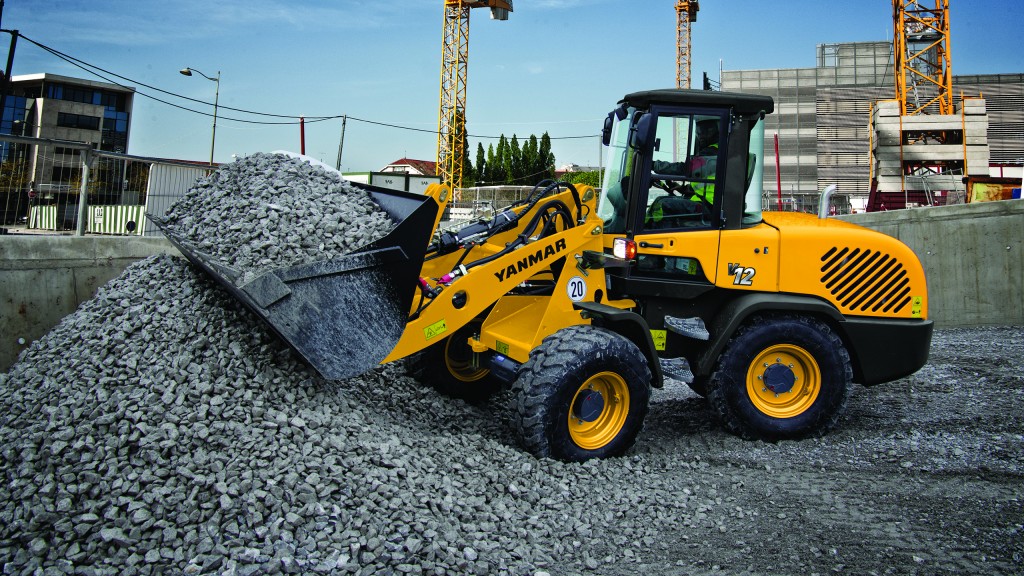 Yanmar has added three new larger wheel loaders to their line-up: the V8 (61 hp, 1.05- to 1.57-cubic-yard bucket), V10 (74 hp, 1.31- to 2.03-cubic-yard bucket) and V12 (100 hp, 1.57- to 2.35-cubic-yard bucket).
These wheel loaders instantly switch from Fully Automatic Mode to Fixed Speed Mode for maximum torque in tough conditions, and Auto-Leveler quickly returns the bucket to the digging position in a single motion. A comfortable, spacious cab and the oscillating rear axle provides stable operation on uneven ground while maintaining 4-wheel traction for greater operator comfort and control.

Hydrostatic drive provides high speed and low torque when travelling across a jobsite and changes to high torque, low speed when greater traction and more power is required. Hydrostatic drive provides dynamic braking and helps increase service brake life.

These new models are important to the company. "The addition of these three models helps us provide a more complete offering to our dealers and their customers, says Jeff Pate, National Sales Manager for Yanmar America's Construction Equipment Division.
Company info
Related products