How to select a chipper for land clearing projects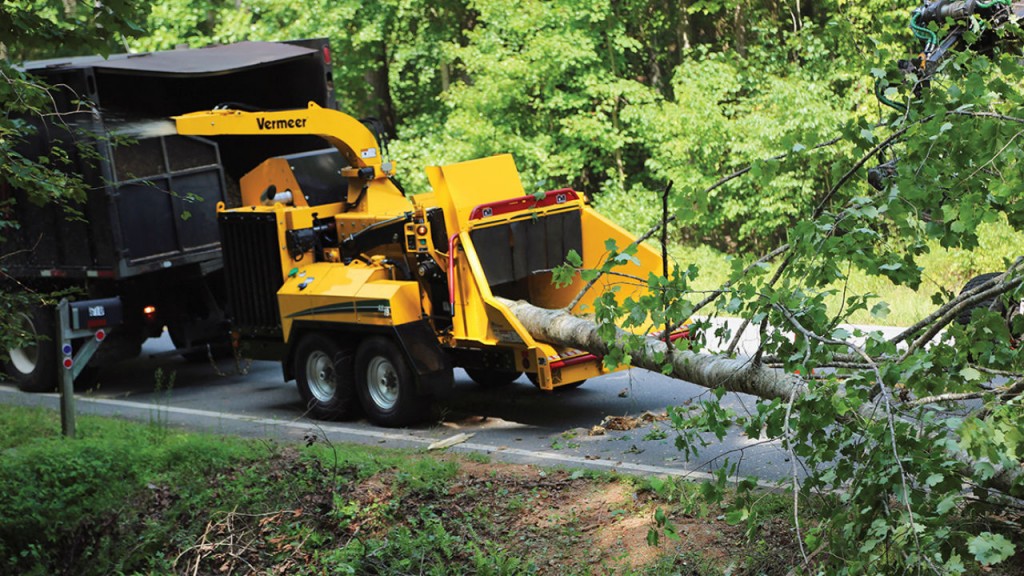 Land clearing is a big business and requires the right equipment to process wood waste in an efficient manner. In most cases, contractors have a short window of opportunity to clear the trees, brush and undergrowth from a site in order to make way for the sitework to begin.

Selecting the right equipment is important. There are a number of options available, from small- to large-capacity brush chippers. Each has specific advantages and limitations, depending on the type of work.
Two primary criteria are often crucial when making equipment selection decisions for land clearing operations: mobility and productivity (and the former usually affects the latter). The size of the area being cleared is another key consideration.

Selecting the right chipper
Brush chippers have traditionally been used in tree-care applications. Now, larger models have made their way into the land-clearing market. For example, if the land being cleared is less than five acres (two hectares), a large towable or self-propelled brush chipper is an option. The larger brush chippers have the ability to process material up to 21 inches (53 cm) in diameter, which will address most land-clearing needs.

Matt Hutchinson, product manager for Vermeer, said a good rule of thumb is to purchase a chipper that can effectively handle a minimum of 80 to 90 percent of the tree and brush debris a contractor intends to process.

"For example, if a land-clearing contractor plans to process trees where the bulk of the material is 16 to 20 inches (41 to 51 cm) in diameter, then a 21-inch (53-cm) capacity brush chipper would be sufficient," said Hutchinson.

Brush chippers are available in both towable and self-propelled models. Towable chippers have many of the same advantages as self-propelled chippers. However, self-propelled brush chippers have unique benefits on land-clearing jobsites, as contractors realize these units can help reduce labour costs and increase jobsite efficiency.

A contractor may be hired to clear a one- to five-acre (0.4- to 2-hectare) development site of trees and brush. A self-propelled track chipper allows the contractor to move the machine to the back of the lot and process trees in one pass. This helps avoid the need to cut the trees into smaller, easier to handle pieces before moving them to the towed chipper, thus reducing saw cuts and labour. In some cases, the developer may want the resulting chips spread evenly on the lot to help control erosion, or left in a pile for landscape mulch once the site is developed.

While track chippers have their advantages, contractors need to think about how these machines can fit into their overall financial and business plan. With a self-propelled track chipper, a contractor may be able to expand into clearing forest undergrowth or utility line clearing.

"The main advantage of a self-propelled track chipper is convenience; however, it's going to have a higher entry cost than a towed chipper," Hutchinson said.

"Contractors should consider how often they are going to use the track chipper, and whether it can open up new markets to their business and help generate a financial benefit."
When shopping for a track chipper, it is important to select a machine with adequate tractive effort. More specifically, the unit should have track drive torque and power to move on its own, and offer the ability to carry itself uphill and downhill in wet conditions.

In addition, make sure all of the chipper functions work independently. In other words, you should be able to operate the tracks without operating the cutter drum and have the ability to engage the feed rollers without engaging the tracks.

Hutchinson cautions buyers not to overlook overall features and the quality of the chipper itself.

"Don't just jump to the tracks," Hutchinson said. "A contractor should not sacrifice chipper performance and reliability for tractive effort. The machine needs a good combination of tractive effort, performance and a history of getting the job done."

Jobsite safety considerations
As communities continue to grow, it's common for land-clearing projects to occur near established commercial or residential developments. That's why Hutchinson encourages contractors to consider safety features when selecting a chipper.

It can be argued that with brush chippers, safety features are becoming more important than size and performance. Longer feed tables provide more distance between the cutters and operators. New innovative improvements include an enhanced upper feed control bar with an additional emergency stop position, and the patented Bottom Feed Stop Bar strategically located at the end of the feed table making it possible for the operator's leg to strike the bar and shut off the feed rollers either intentionally or automatically in an emergency situation.

Making the decision
Hutchinson believes that the most important thing for buyers is to carefully evaluate all the makes, models, sizes and machine options on the market.

"It's more possible than ever before for customers to find a brush chipper that is good match for their type of business, the type of material they'll consistently chip or grind, the production they require, and the working environment for the machine," said Hutchinson.

In the end, a contractor's ultimate goal should be to purchase a machine that adds value to their business. Hutchinson said the best advice he can give contractors is to seek the help of a dealer with knowledgeable sales staff and a dependable service department to identify a reputable manufacturer with quality products. "They'll help you in making a decision that's right for your company."

Once a buyer has determined what's important and prioritized their needs, the decision about what to buy will be much easier.
Company info
Related products
Related Articles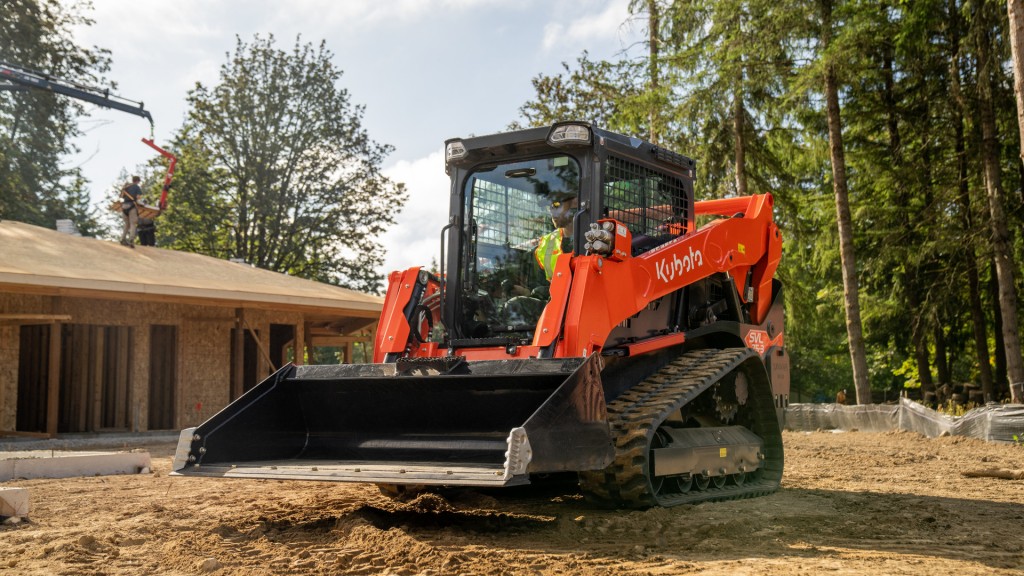 New hydraulic system and added technology updates for Kubota compact track loader