Horizontal Grinders: the workhorse of organics recycling and biomass processing has come a long way
Insight from two industry leaders on its evolution, latest technical developments and future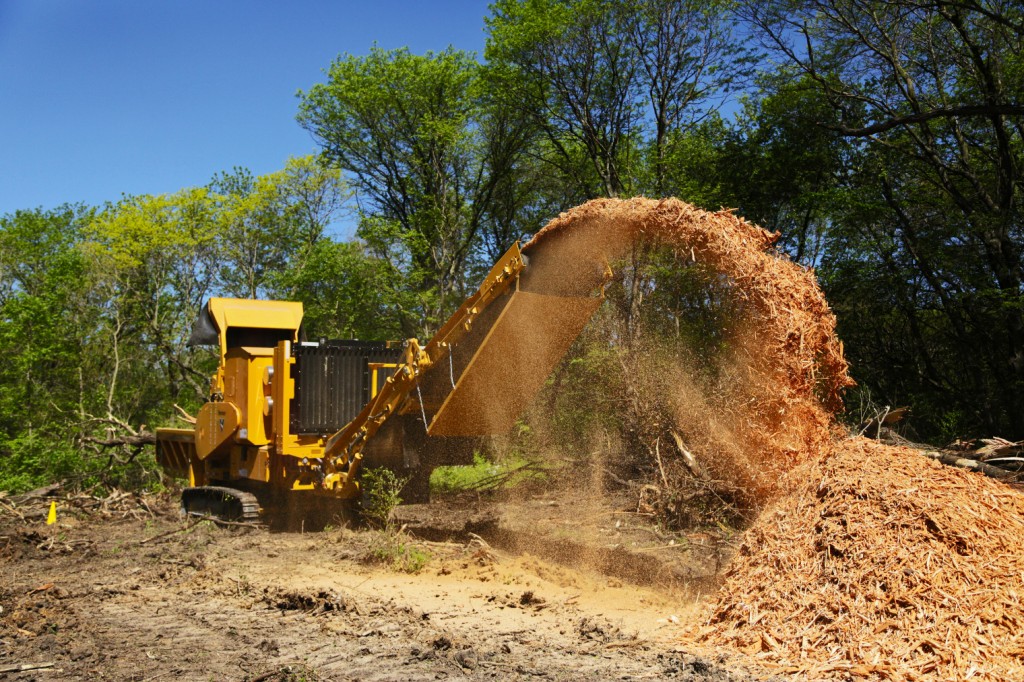 Recycling Product News chatted with representatives from Rotochopper and Vermeer to learn about the latest horizontal grinder technology available and what to consider when making a purchase.
Rotochopper's history in the horizontal grinder industry started with a 30-hp newspaper bedding chopper in 1990. By 1994, the first Rotochopper horizontal grinder was in use producing boiler fuel and animal bedding from pallets and other forms of wood waste.
"As we expanded into new applications, a commitment to finished product control continued to shape our engineering," explains Vince Hundt, Rotochopper co-founder and international sales manager. "Rotochopper developed a screen change system in 1996 that remains the fastest and simplest way to change screens to make different products. We also launched the first system in the world capable of simultaneously grinding and colouring landscape mulch. This patented colourizer remains the most efficient means of producing coloured landscape mulch from raw wood fibre."
Hundt adds that through customer input Rotochopper has continued to produce innovative grinding solutions for materials like shingles, corn, hay, plastic and food waste, as recycling markets have evolved.
Vermeer Corporation started manufacturing horizontal grinders in the early 2000s. With landfills increasing diversion of waste and disposal of organic materials becoming more expensive, and regulators banning operations from burning waste due to air quality concerns, the company says recycling wood and yard waste through a grinder has simply become a more cost-effective, sustainable solution.
"Grinders were a natural extension to the tree care product lines Vermeer already offered," explains Jeff Bradley, Vermeer's product manager for recycling and forestry. "Large tree care companies were looking for solutions to process and add value to their larger wood product that they couldn't achieve with whole tree or brush chippers."
Advancing technology
According to Vermeer, a key innovation in the marketplace has been the development of their duplex drum technology. One of the duplex drum's primary features is to reduce the maintenance time required to keep the mill in good working order, while also maintaining a durable design.
"Horizontal grinders can grind a lot of wood, and when the mill needs repair or replacement, it is crucial to be able to quickly and efficiently get that service work done," says Jeff Bradley. "Our generation of duplex drums aims at doing that."
He notes that Vermeer also manufactures its horizontal grinders with a thrown object deflector designed to help reduce the amount and distance of materials thrown, for much improved operator and site safety.
In addition, the Vermeer Damage Defense System is designed to help reduce the likelihood of major machine damage caused by certain metal contaminants entering the hammermill. This option is available for both tub and horizontal grinders.
"If the mill comes in contact with certain metals while grinding, our Damage Defense System will alert the grinder control and automatically initiate the shutdown process," explains Bradley. "The system idles the engine down, reverses the infeed, or tub, and disengages the clutch. Once the contaminant is cleared, normal operation can resume."
According to Rotochopper, Tier 4 technology has greatly improved overall fuel consumption for diesel-powered grinding equipment over the last decade, and electric-powered machines are another great alternative for many applications.
"Rotochopper has long been a front-runner in the electric horizontal grinder market," says Vince Hundt. "Our electric horizontal grinders work well in a sorting line with a continuous flow of waste materials to process."
He adds that overall efficiency of horizontal grinders has also improved due to computerized feed controls and production and mechanical tracking, either through onboard or remote monitoring systems.
"Rotochopper has just released their 2nd generation RotoLink that monitors maintenance life, vibration and bearing temperatures, engine data, and production data," Hundt says. "It also allows operators to work in real time with Rotochopper customer support to troubleshoot any issues that arise."
Biomass and Beyond
According to Hundt the growth of the biomass-to-fuel industry has helped increase the demand for horizontal grinders that can provide exact particle size. "Our grinders deliver consistent uptime and precision grinding required to turn sorted C&D into boiler fuel, animal bedding, RAS (recycled asphalt shingles) and other products," he says. "Rotochopper also offers 'perfect in one pass' particle sizing, ideal for biomass operations that need a specific end product size."
He adds that customer feedback and changing markets has also led Rotochopper to offer options such as a high-abrasion package for materials like asphalt shingles and yard waste.
"With this package, the wear is focused on replaceable parts, not on permanent surfaces like the grinding chamber walls, so you spend less time on maintenance."
Jeff Bradley says they take a lot of pride in the innovations the Vermeer Cutting Edge group has developed over many years, focusing on how to grind organic materials other than wood.
"This group designs and manufactures everything from our cutter tip and screen designs, and works on improving the wear rate of these parts in various applications," he explains.
For example, he says that markets around the world have shown a big push toward renewable energy crops, so Vermeer developed a hammermill grinding solution called the optional bio-kit that is primarily designed to process non-woody materials like corn stover, switch-grass and sugarcane.
"Additionally, Vermeer developed a chip drum for our horizontal grinders to produce a uniform-sized wood chip that wood-fuelled energy plants and pellet mills prefer over standard grindings."
Bradley also notes that the growth of the biomass-to-fuel industry has made a significant impact in North America, especially when fossil fuel prices have been more expensive.
"The biomass-to-fuel industry competes with the lowest cost energy source, which currently is natural gas and oil," he says. "The gap can be offset with government support, or we have regions of the world where high demand for energy and poor access to fossil fuels creates more of a reliance on local, renewable sources of energy like biomass."
Buyer considerations
"When buying a horizontal grinder, support is the number one factor you want to address prior to purchase," emphasizes Hundt. "Parts and service will make or break you."
He adds that as a factory-direct grinder manufacturer, Rotochopper is uniquely focused on customer success and satisfaction, with sales representatives who are focused on working with each customer to find the right solutions to their grinding needs.
"That includes determining what size grinder will fit their operation or application, helping them find markets for their products or obtaining financing options for their equipment purchase," says Hundt. "Rotochopper also builds its equipment with parts that can be found locally, and if it can't be found locally, we will ship direct to the customer next day.
"One call to company headquarters connects you with expert support and if your issue cannot be resolved over the phone, we have service techs available across the U.S. and Canada to make on-site visits."
Bradley agrees that dealer support is very important. He adds that before a purchase, buyers should also consider factors such as safety, cost of operations, ease of maintenance, reliability, end-product size requirements, production rate requirements, and they should think about the future growth potential their company might expect.
On the mulch-lined path forward
With respect to how grinder technology will advance in the years ahead, Rotochopper's Hundt concludes by saying, "We will see grinders with better fuel economy, more horsepower and more concentrated load-force from rotors and teeth."
The biggest trend Jeff Bradley sees coming is an increased emphasis of focus on the bottom line by those in the industry.
"In the wood grinding business, it comes down to productivity," he says. "I think the industry is becoming more sophisticated and no longer makes decisions based on engine horsepower or mill opening size. Margins for contractors handling wood waste are as tight as ever, and managing costs is important to remain a competitive and viable company.
"I see the more sophisticated operations tracking fuel and wear part consumption against throughput, and investing in asset protection plans," Bradley says. "Our Vermeer Confidence Plus asset protection program provides a fixed cost of maintenance to the purchase price of the machine, and allows another set of eyes from outside their own company to inspect and maintain their machine at recommended intervals.
"At the end of the day, it's about keeping crews working and costs under control." RPN
This article was originally published in Recycling Product News, November/December 2017, Volume 25, Number 8.
Company info
Related products
Related Articles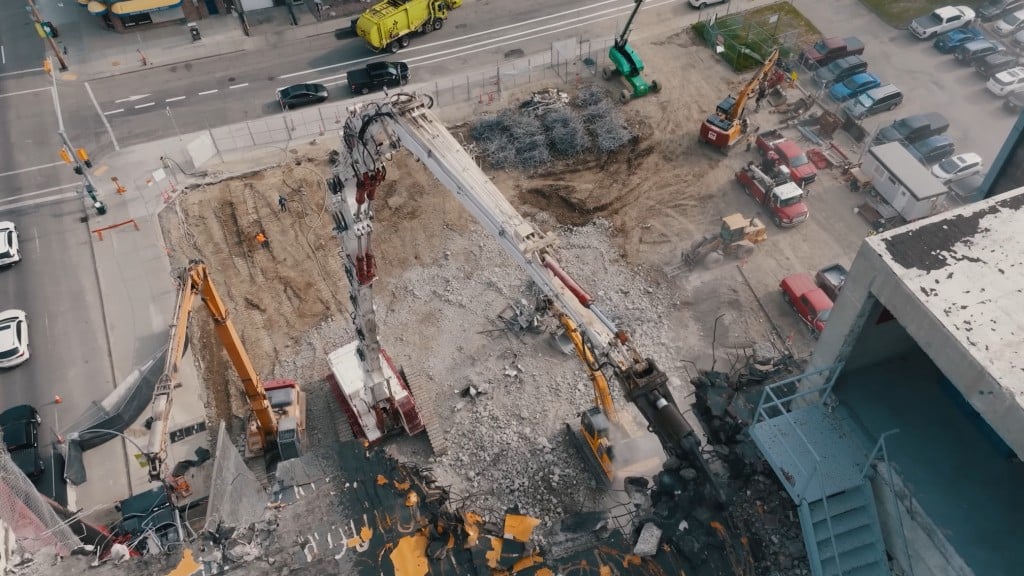 (VIDEO) Priestly Demolition takes down 10-storey Calgary building with colossal KOBELCO excavator