Engcon supports Trimble excavator guidance system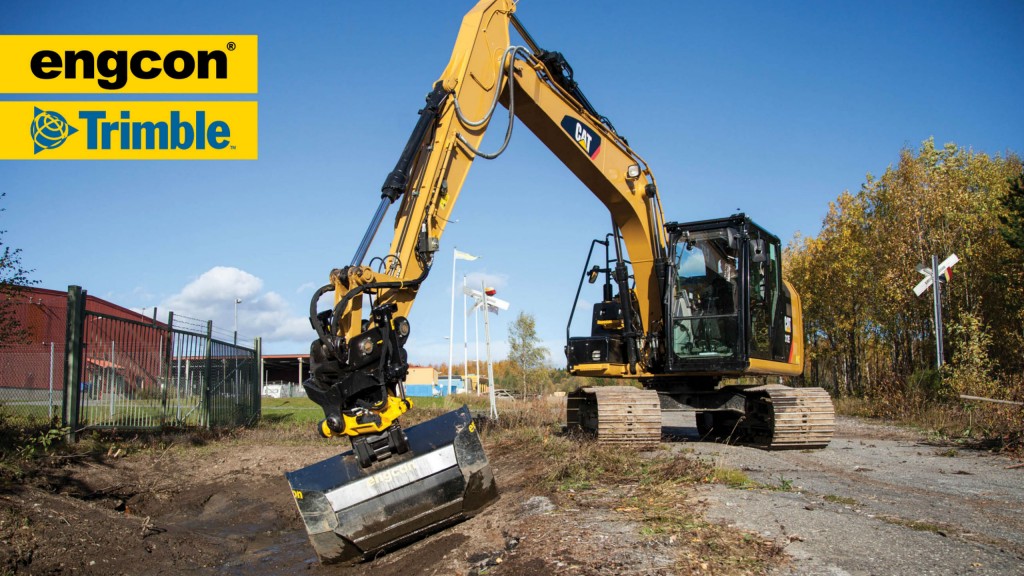 Engcon, the world's leading manufacturer of tiltrotators - a kind of tilting and rotating quick coupler for excavators - collaborates with most established manufacturers of machine control and excavator guidance systems to bring maximum benefit to customers. Trimble, the machine and excavator guidance systems manufacturer, has recently updated its systems to the new Earthworks Grade Control platform. Engcon today announces that it has already adapted its products for the new Earthworks generation.
Engcon has adapted its popular ePS (engcon Positioning System) to make it fully compatible with Trimble Earthworks. With Engcon's rapid modification, it is now fully possible to follow the rotation plane in Trimble's upgraded excavator guidance system.
"We enjoy solid collaboration with most excavator guidance system manufacturers, and thanks to this, lead times for modifying and synchronizing our products grow shorter," says Roberth Jonsson, General Manager at Microprop, which builds Engcon's control systems and adaptations for excavator guidance systems.