McCloskey Washing Systems find foothold in North American aggregates operations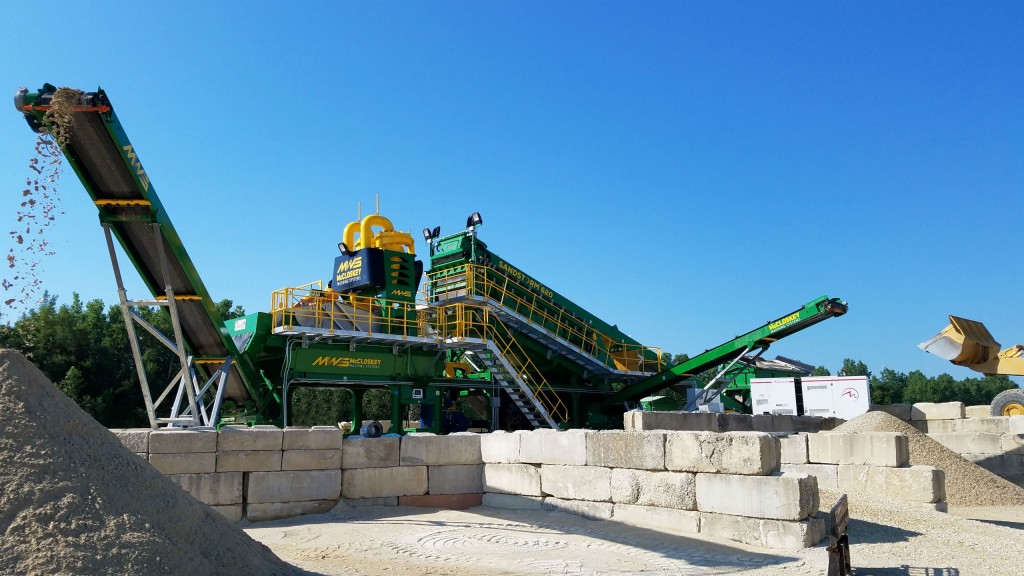 Washing equipment specialist McCloskey Washing Systems (MWS) has designed, delivered and commissioned over 10 wash plants in 6 months in the United States and Canada.
McCloskey Washing Systems launched its business division in 2016, and has become a leading player, manufacturing a full range of mobile, modular and static wash plants.
The modular wash plant range, SandStorm 516 and 620, has taken North America by storm with successfully commissioned plants in Chicago, Illinois, Deer Lake, Newfoundland, and three additional SandStorm 620 plants being assembled in Colorado and Texas.
The SandStorm modular plant is coupled with unrivalled quality in every aspect of design and build and can efficiently process feeds up to 550TPH, with up to 3 grades of aggregates and two grades of classified sand.
The MWS Mobile wash plant consisting of a tracked S190 or S130 (2-deck or 3-deck) Rinser feeding a single or twin sand screw has been a popular plant with operations looking to get a clean stone product and dewater the sand in an easily managed way.
The NEW McCloskey Scavenger plant was delivered recently to Kitchener, Ontario. The Scavenger is a highly productive, cost efficient static wash plant that provides maximum performance in recovering sand losses from a screw washer and reducing sand tonnage to the ponds.
Craig Rautiola, MWS Technical Sales & Applications Manager commented "We've had a busy year of new product development and it's gratifying to receive such positive feedback on our efforts. We place a lot of emphasis on listening to what our customers' requirements are, and judging by the feedback that we have received on the new product launches, we are definitely on the right track with our new product development initiatives."
Sean Loughran, Director of McCloskey Washing Systems, commented, "It's been an excellent twelve months for MWS and we are delighted with the growth we are making. We have designed and delivered a successful product range and we plan to unveil many new products in 2018."
Company info
Related products