Welding safety improved thanks to helmet upgrades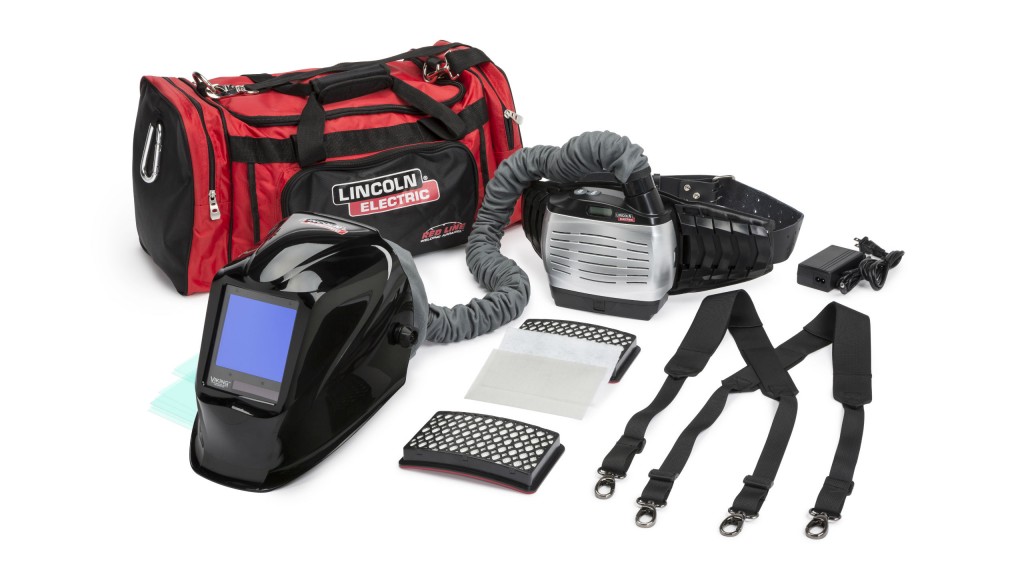 Lincoln Electric introduces an updated VIKING PAPR 3350 Welding Helmet, now with 4C lens technology and an optional extended battery pack.
The 4C lens technology upgrade improves the optics and reduces eye strain by minimizing the lime-green coloring in the liquid crystal display (LCD) in both active and inactive states. This technology gives operators the ability to see a clear and undistorted view of the welding arc and puddle to maximize control and minimize defects. 4C technology is ideal for a range of industries that use multiple welding processes, such as stick, MIG and TIG, including general fabrication, power generation, shipbuilding, structural, offshore and pipeline.
The 4C stands for the following attributes:
Clarity - Optical clarity at the highest EN379 1/1/1/1 levels
Color - Real color view
Carat - Lightweight auto-darkening filter
Cut - Even shade from any angle
In addition to the updated lens technology, Lincoln Electric will now offer an extended battery pack for the system. The rechargeable lithium ion battery provides up to 16 hours of battery life at the low air flow setting and is rated for 500+ charges. While the standard battery provides up to 9 hours of battery life, the extended battery pack provides more flexibility when working overtime and acts as a safeguard when the system has not been charged. The extended battery pack is NIOSH-approved (National Institute for Occupational Safety and Health) and weighs just one pound.
The PAPR (Powered Air Purifying Respirator) is a complete powered system that draws air from the environment through a HEPA filter located on the belt and delivers filtered air in the breathing zone within a premium-level VIKING auto-darkening welding helmet. A patent-pending adjustable baffling system inside the helmet directs airflow away from the eyes to avoid dryness.
Company info
Related products