Vermeer mini skid steers blazing trails for mountain biking enthusiasts
Alliance with the International Mountain Bicycling Association will provide mini skid steers for trail building worldwide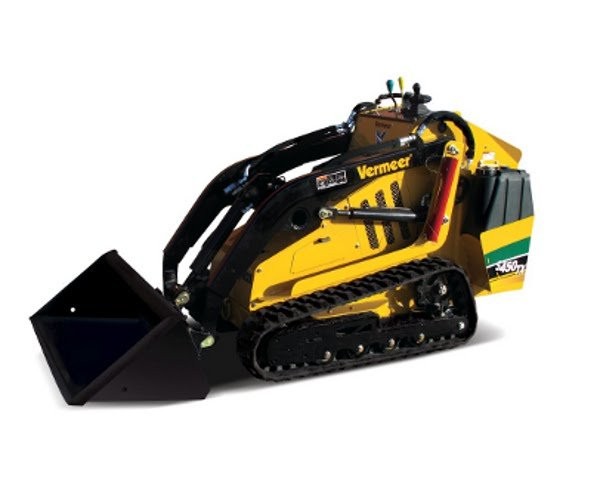 Vermeer has announced a new alliance with the International Mountain Bicycling Association (IMBA), in which Vermeer will be the exclusive provider of mini skid steers to the association, and will serve as the recommended equipment provider to IMBA affiliates.
"Our crew of professional trail builders has put Vermeer mini skid steers through their paces at such mountain biking destinations as Sandy Ridge, Ore., and Spirit Mountain, Minn.," said Chris Bernhardt, director of consulting services for IMBA. "We think these are great products for building a new generation of mountain bike trails."
"This is an opportunity for Vermeer to expand into new markets," said Eric Van Dusseldorp, business development manager for Vermeer. "Because of our global presence, Vermeer is in a solid position to fully support IMBA as it expands its worldwide reach."
IMBA is a nonprofit educational association founded in 1988 whose mission is to create, enhance and preserve great mountain biking experiences. IMBA has a worldwide network of more than 35,000 individual members, 160 corporate partners and 600 retail businesses in North America, South America, Europe, Australia and many Asian nations. Using its vast network of partners, IMBA travels around the world spearheading the development of trails.
The alliance with Vermeer will be limited to North America initially, but could reach worldwide as soon as 2013. The benefit for IMBA members is access to equipment that IMBA has already tested on projects and recommends for the specific application of trail building. The new agreement also allows IMBA affiliates to leverage their buying power if they choose to invest in Vermeer equipment.
"IMBA appreciates that Vermeer has taken an interest in mountain biking trail building and offers their machines to better serve those in the profession," said Bernhardt. IMBA is headquartered in Boulder, Colo. For more information, go to www.imba.com.
For more information on Vermeer products and services, visit the company's website at www.vermeer.com or email Vermeer at [email protected]