Detroit shows connected vehicle services, safety and components for NACV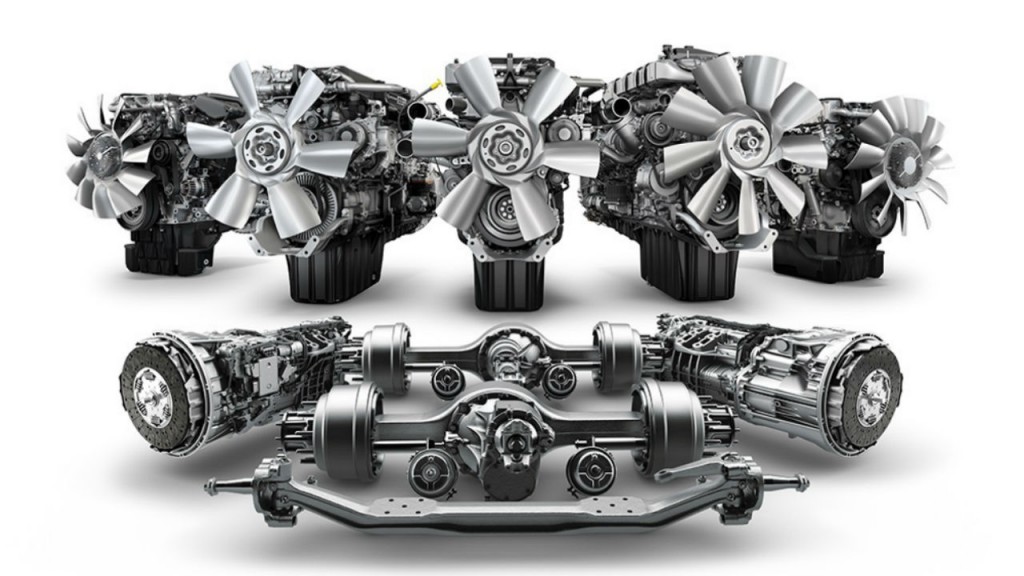 Detroit will showcase connected vehicle services, advanced safety systems, and a full range of powertrain solutions that work together to deliver greater efficiency, uptime, safety, and performance at the 2017 North American Commercial Vehicle (NACV) show. The latest technologies from Detroit will be featured at the Daimler Trucks North America booth #1612.
"We're highlighting how our safety systems, components and connectivity are integrated with Freightliner and Western Star trucks to optimize uptime and fleet operations," said Kelly Gedert, director, product marketing, Freightliner and Detroit. "Visitors to our booth will find an array of innovative technologies, solutions and ideas designed to help their business."
NACV show attendees can experience the new Detroit Connect portal, a hub for connectivity services such as Detroit Connect Virtual Techniciansm remote diagnostic services for Detroit-powered fleets. The Detroit Connect portal provides users information about overall fleet health and enables them to take a deeper dive into specific fault events communicated by Virtual Technician. Real-time fault event notifications delivered through the portal let fleets quickly determine whether a vehicle requires an immediate service stop or can continue on its route, maximizing fleet uptime.
Attendees can also explore the newest features from Detroit Connect, including Remote Updates and Analytics. Beginning in October, fleets with the new Freightliner Cascadia equipped with a Detroit engine will be able to remotely access Detroit Diesel Engine Control (DDEC) performance reports over the air via the Detroit Connect portal. DDEC reports use diagnostics to analyze driver and vehicle performance. Additional features of Detroit Connect Remote Updates, such as fleet-initiated remote engine parameter programming and Detroit-initiated firmware updates, will be rolled out to Cascadia customers in the coming weeks.
Detroit Connect Analytics collects safety data from the Detroit Assurance suite of safety systems, and includes collision mitigation braking, lane departure warning, distance violations, and speed violations. The safety reporting feature will be offered at no charge for five years with the purchase of Detroit Assurance on the new Cascadia and will also be offered retroactively at no charge for all new Cascadias spec'd with Detroit Assurance built before October 2017.
Detroit Connect Analytics also features fuel efficiency reporting in an upgrade package on the new Cascadia. It translates vehicle fuel efficiency data into interactive, easy-to-understand insights, providing actionable information for optimizing vehicle and fleet performance. Fuel efficiency performance data analyzed includes engine speed, idle time, cruise control, engine power, integrated powertrain performance, and driver interaction. The Detroit Connect Analytics fuel efficiency performance feature will be available in an upgrade package with the new Cascadia beginning in October 2017.
The Detroit booth will also feature a virtual reality simulation so NACV show attendees can experience the Detroit Assurance suite of safety systems. Detroit Assurance seamlessly integrates into new Cascadia models, with Detroit Assurance 4.0 offering new, technologically advanced features that deliver exceptional control and protection in the new Cascadia. Features include the Detroit Assurance Radar System, which senses when the truck gets too close to a vehicle and activates the Active Brake Assist (ABA) to mitigate potential collisions, as well as the inertial locking feature in the seat belt retractor that will lock the webbing when it senses a sudden braking event.
ABA 4.0 provides full braking on stationary objects. The radar now tracks constantly stationary objects, such as a vehicle parked and unloading or stopped traffic in the truck's path, and has the capacity to engage full braking on these objects.
The Radar System also features Adaptive Cruise Control, which helps maintain a safe, continuous following distance. The optional Detroit Assurance camera system tracks the truck's position within its lane markings.
The Detroit DD5 and Detroit DD8 medium-duty engines will be shown together for the first time in North America at the NACV show. The Detroit DD5 and DD8 engines feature best-in-class maintenance intervals of up to 45,000 miles. Vehicles equipped with the DD5 or DD8 engine will include Detroit Connect Virtual Technician remote diagnostic services, the same system heavy-duty customers use to make service decisions that minimize downtime by supporting accurate and efficient repairs.
The DD5 engine is built on the same principles and design that have led to the success of its heavy-duty platform counterparts, which include the Detroit DD13, DD15, and DD16 engines. The DD5 boasts impressive durability with an expected B10 life of 400,000 miles and is offered in 210 HP/575 lb.-ft. and 230 HP/660 lb.-ft. ratings.
The newest medium-duty engine from Detroit is the DD8, a 7.7-liter in-line 6-cylinder engine. It boasts a power range of 260-375 HP and a torque range of 660-1,050 lb.-ft. The DD8 is scheduled for availability with truck production beginning later this year.
Detroit DD13 and DD16 heavy-duty engines will also be on display at the NACV show. Ideally suited for less-than-truckload, regional distribution, and vocational applications, the DD13 offers the flexibility of multiple options for horsepower and torque, all in a package that provides improved fuel economy and longer maintenance intervals. Built for extreme hauling, the DD16 is the most powerful engine produced by Detroit. It delivers up to 600 HP and 2,050 lb.-ft. of torque and provides outstanding durability and reliability.
The Integrated Detroit Powertrain (IDP), which is available for all of Freightliner's Cascadia models as well as the Western Star 5700XE, will also be featured at the NACV show. The IDP is the most fuel-efficient combination of Detroit components, designed to seamlessly work together for maximum fuel efficiency and lower operational costs. These packages include the Detroit DD15 or DD13 engine, the Detroit DT12 direct drive or overdrive automated manual transmission, Detroit™ front axles and Detroit rear tandem axles.
The DT12 transmission features the latest generation of Intelligent Powertrain Management (IPM4). IPM4 is the Detroit predictive cruise technology that utilizes GPS along with preloaded terrain maps to anticipate upcoming topography changes, maximizing the powertrain's fuel efficiency. The optional Axle Lubrication Management (ALM) system, available exclusively for the new Cascadia, reduces parasitic loss due to churning in the differential housing, and provides additional efficiency improvements by effectively managing oil distribution to the pinion gear. The ALM system is demonstrated in the rear axle area of the IDP display at DTNA's NACV show booth.
Company info
Related products
Related Articles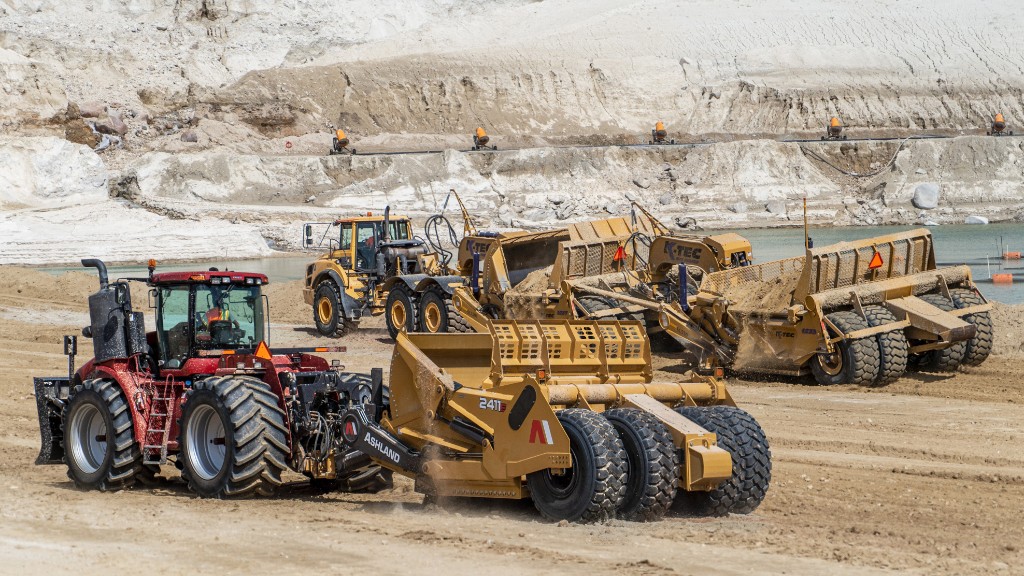 K.A. Group acquires Metalcraft of Georgia to expand presence in Southeastern U.S.