Atlas Copco air compressor earns Red Dot Design Award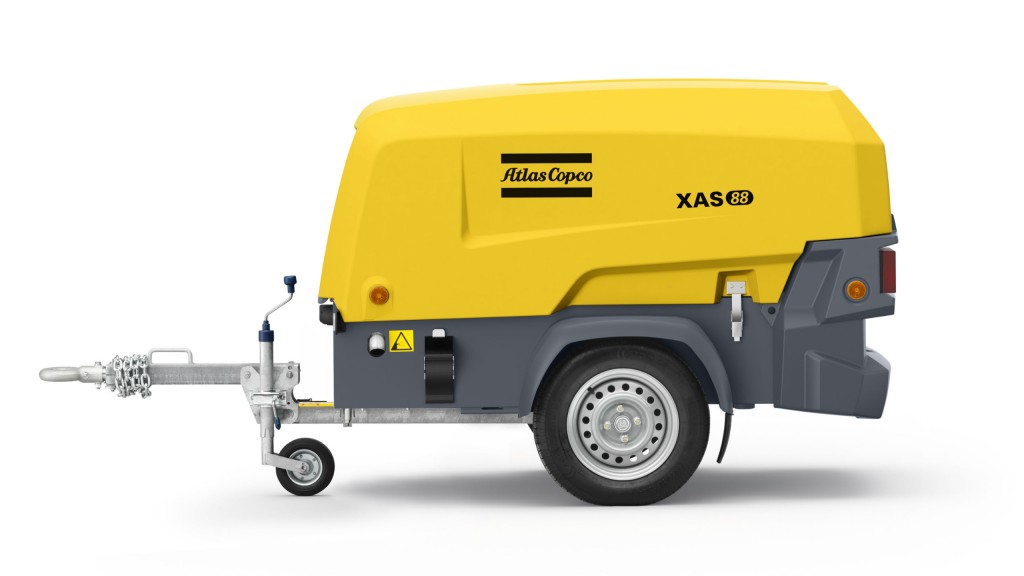 Atlas Copco has won a 2017 Red Dot Design Award for its 8-series portable air compressors, including the XAS 88 model available in Canada. The prestigious international awards honor outstanding product design.
The Atlas Copco compressors were recognized for elevating design standards for size, weight, efficiency and performance. The range includes a new version of the durable HardHat canopy, which resists corrosion and fading and first received a Red Dot Design Award in 2006.
The XAS 88 delivers 175 cfm of air power for a variety of pneumatic tools, such as breakers and chippers. Its 45-horsepower Kubota diesel engine meets iT4 emission standards without requiring exhaust aftertreatment components or filters, giving the operator maximum uptime between service intervals.
"Our product design continues to focus on customer benefits such as performance, ease of use, efficiency and minimal service needs," said Rob Johnston, Business Line Manager for the Air & Tools product portfolio. "We are honored that the XAS 88 has received this prestigious design award."
The 8-Series compressors are up to 15 percent smaller and consume up to 12 percent less fuel than comparable models. The XAS 88 comes with 110 percent spill containment and a Canadian Cold Weather package as standard equipment. Its small footprint also gives operators more space to move around the compressor when using pneumatic tools, and it makes storage in a garage or rental yard easy. The compressor weighs 1,433 pounds — as much as 250 pounds less than similar compressors — cutting fuel costs associated with towing.
The compressor features a stepless, fully automatic regulator, which optimizes fuel consumption by adjusting the engine's speed to accommodate air demand. This allows the operator to maximize his or her productivity between refills. The XAS 88 also features an anti-airlock system that guarantees starting by eliminating the risk of fuel becoming trapped by air.
Atlas Copco designed the XAS 88 for fast and simple maintenance; there are no special tools required and components are easily accessible. The compressor features a centralized draining point that allows technicians to drain all fluids into one receptacle, saving time and hassle associated with multiple ports. In addition, air filters simply clip into place, making change-outs quick and easy.
The Red Dot Design Awards evaluate the best products of the year based on submissions from manufacturers and designers around the world. This year, entries were received from 54 countries, with each individually assessed by an independent and international jury of experts. The selection criteria were based on many factors, including innovation, formal quality, functionality and ecological compatibility.
"The Red Dot winners are pursuing the right design strategy," said Dr. Peter Zec, founder and CEO of the Red Dot Award. "They have recognized that good design and economic success go hand in hand. The award by the critical Red Dot jury documents their high design quality and is indicative of their successful design policy."