Four new models of Merlo telehandlers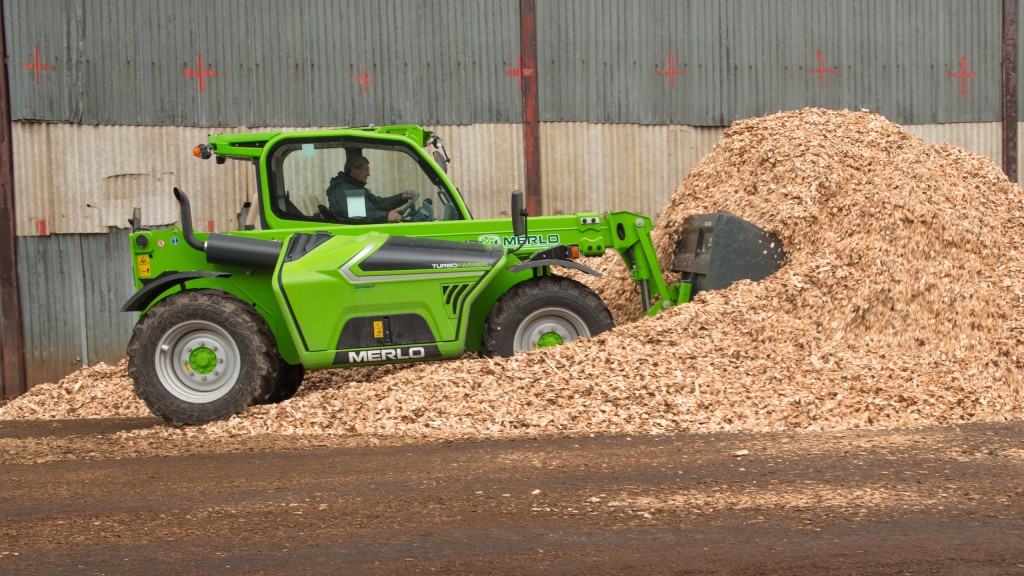 The Merlo Turbofarmer range of telehandlers from Manulift is made up of four models: TF35.7, TF33.9, TF30.9 and TF33.7. These telehandlers are equipped with a Deutz TCD Tier 4 Final engine generating 115 or 122 hp. A new engine hood has an air suction point well above ground for maximum protection against dust. A Fan Drive system allows users to change the rotation direction of the fan to help clean the radiator. A patented Class 1 hydrostatic transmission maximizes performance.
The new range of Turbofarmer Medium Duty and Compact machines are equipped with the EPD (Eco Power Drive) "plus" or "top" hydrostatic transmission. This system, designed, patented and produced by Merlo, allows users to improve fuel economy. Users can adjust and maintain cruise speed without pressing the pedal, ideal for long rides and working at constant speeds. The system manages rpm - the accelerator pedal automatically forces the rpm to ensure maximum performance during difficult jobs such as excavation. An automatic accelerator function is available on the engine for rpm variation.
In addition, the Load-Sensing hydraulic system, with a maximum flow rate of 125 l/min and a pressure of 210 bar, ensures maximum performance and optimum hydraulic system durability.
Axles with a cast-iron casing, designed and produced in-house by Merlo, provide increased robustness, lower machine height and a lower centre of gravity, which increases stability. All models are available with a suspended cab for improved comfort and minimal interior noise.