Bramco repeats as Sennebogen Distributor of the Year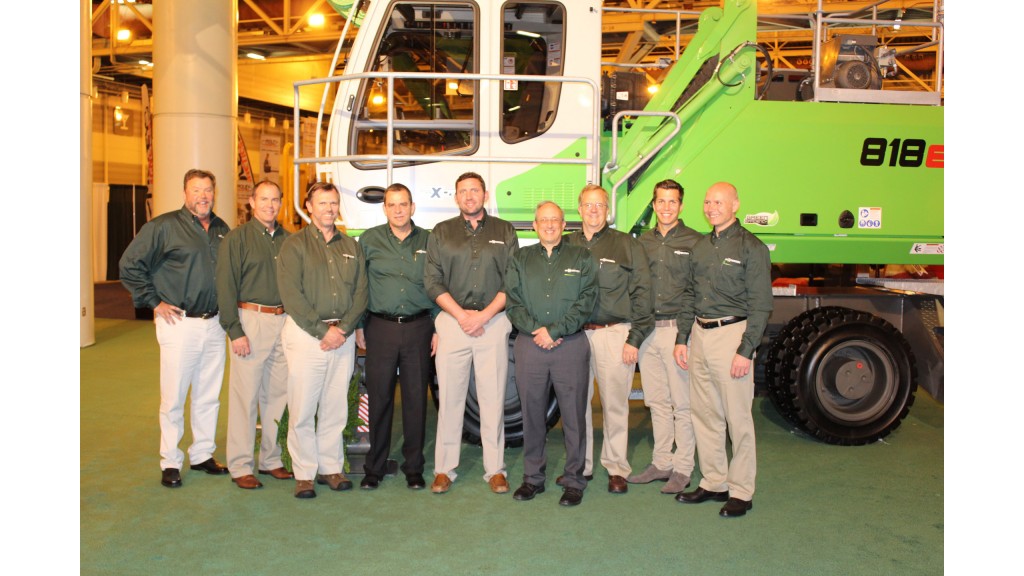 Gary Hirsch, Vice-President and General Manager of Bramco Inc., has no doubt about the source of his firm's continued growth and sales success.
At this year's ISRI Convention & Exposition, Bramco was named North America Distributor of the Year for 2016 by Constantino Lannes, President of SENNEBOGEN LLC. This marks the second consecutive year that Bramco has earned the award.
Hirsch is confident that the achievement is the product of a reorganization he instituted two years ago, conceived to increase "customer engagement" in his sales force. He recalls an address Lannes made to SENNEBOGEN distributors about the purpose-built nature of his product line, and the ability to tailor machines to specific industries and applications. Hirsch recognized the opportunity to mirror that "purpose-built" approach to sales. Industry specialists within his organization would increase the level of personal engagement with customer industries, and turn his sales team into a more valuable, knowledgeable resource for machine solutions.
Bramco's four representatives focused exclusively on customers in scrap, recycling and ports applications. The four - Zack Sims, Dewey Smith, Greg Zoeller and Don Baumgardner - have all received special factory training, and make a point of integrating themselves into their target industries. Bramco ensures that they can attend major industry events as well as local association meetings. There, they can meet customers outside of the traditional sales setting, and learn as much as possible about current issues with machines and processes. "The customers appreciate the fact that our people are making a living in their industry and that we now speak their language," says Hirsch.
"It's just been amazing," Hirsch continues. "People are calling us and they're recommending us to their friends in the business. Our team has become one more of the value-added aspects that Bramco uses to bring SENNEBOGEN products to the industries they serve."