Agile and powerful off-road dumper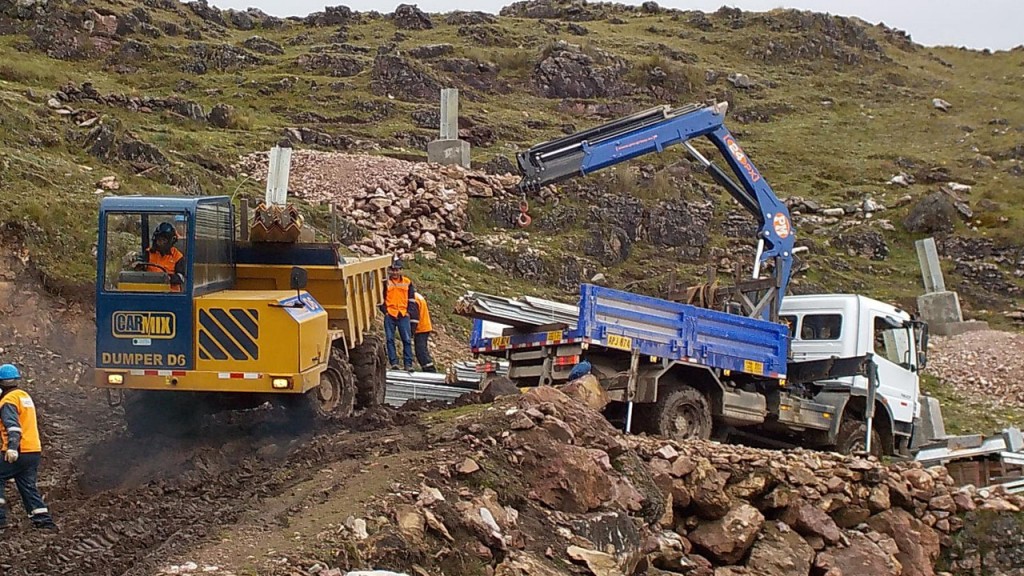 Carmix Dumper D6 is the off-road dumper by Metalgalante Carmix that can meet from the simplest to the most demanding jobsite requirements. This 4X4X4 dumper features a specially sized chassis for off-road operations, can climb up to 30% slopes and travel smoothly on dirt roads as well as in quarries or opencast and underground mines.
Carmix Dumper D6 has up to 6000 litres loading capacity thanks to a heavy duty rock type bucket with two-cylinder hydraulic dump box. A 4-cylinder Perkins Turbo producing 83 kW (111 HP) power at 2300 rpm guarantees high performance in all sorts of jobsites. Moreover, the four-wheel drive and hydrostatic "load sensing" steering on both axes provide outstanding maneuverability on the roughest terrains.
The wide driving ROPS FOPS cab, closed on three sides, is equipped with checking and block valves to ensure maximum safety and protection to the operator. Finally, the reversible driver's seat with automatic inversion of hydraulic circuit provides perfect visibility of movements on site.
Transformation of the Dumper D6 occurs by replacing the bin with a 3.5 m3 mixing unit. Connections, engine, pumps and hydraulic controls are contained in the chassis. This highly versatile solution allows one machine to be used for two different purposes.