Underhood air compressor system designed for GMC's 2017 Duramax Diesel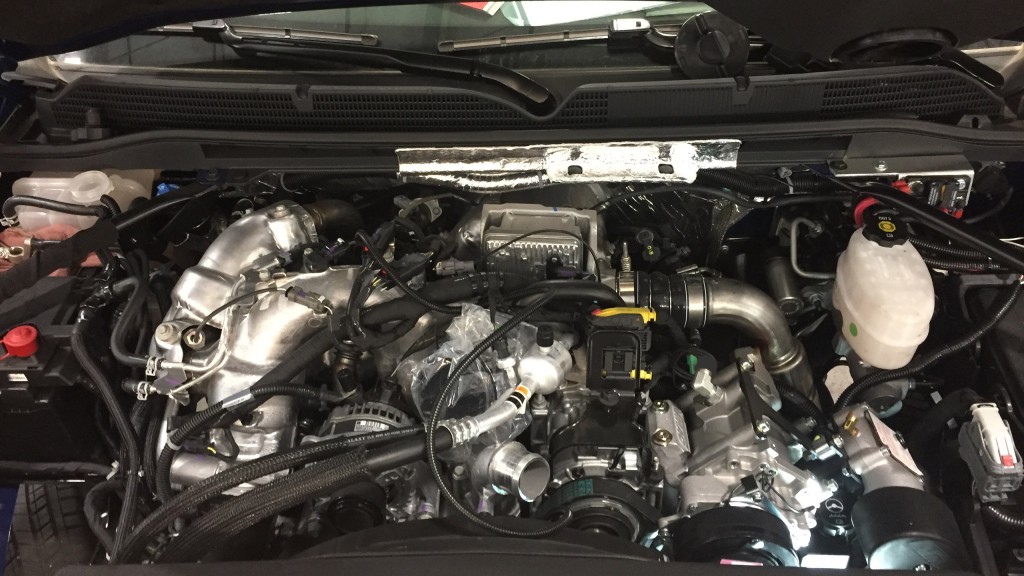 VMAC has released the latest UNDERHOOD70 rotary screw air compressor system designed specifically for the GMC Sierra's 2017 Duramax Diesel. Despite a major change in GMC's engine configuration, VMAC's V900133 UNDERHOOD70 is engineered to fit Sierra's Duramax Diesel engine and chassis, while keeping the new truck warranty intact.
"We're continually developing our product line to meet our customers' growing needs", says Daniel Arnold, VMAC's Engineering Manager. "When GM changed the engine design, we responded by evolving our product to include a unique UNDERHOOD70 specifically for 2017 GMC models."
With this product launch, VMAC demonstrates its commitment to ensuring customers have access to UNDERHOOD air compressor systems as they upgrade their fleets to the latest models.
VMAC's UNDERHOOD70 Air Compressor provides up to 70 CFM at 100% duty cycle, ensuring on-demand air, eliminating downtime. Compact and powerful, the UNDERHOOD70 Air Compressor for 2017 GMC Duramax Diesel reduces truck GVW by up to 260 lbs, offering a savings in fuel consumption.
Like all VMAC UNDERHOOD Air Compressors, the UNDERHOOD70 for 2017 GMC trucks is the choice for applications in extreme climates, including arctic and desert environments. With the compressor installed under the hood of the truck, it is protected from the elements.
"VMAC is committed to exceeding our customers' expectations and continuing to offer UNDERHOOD Air Compressors for Ford, GM, and RAM trucks", says Mike Pettigrew, VMAC's Marketing Manager. "By staying up to date on new truck models we're able to ensure our customers have the equipment they need to improve productivity and reduce expenses."