How PROCORE is making construction management easier
Project management through web and mobile applications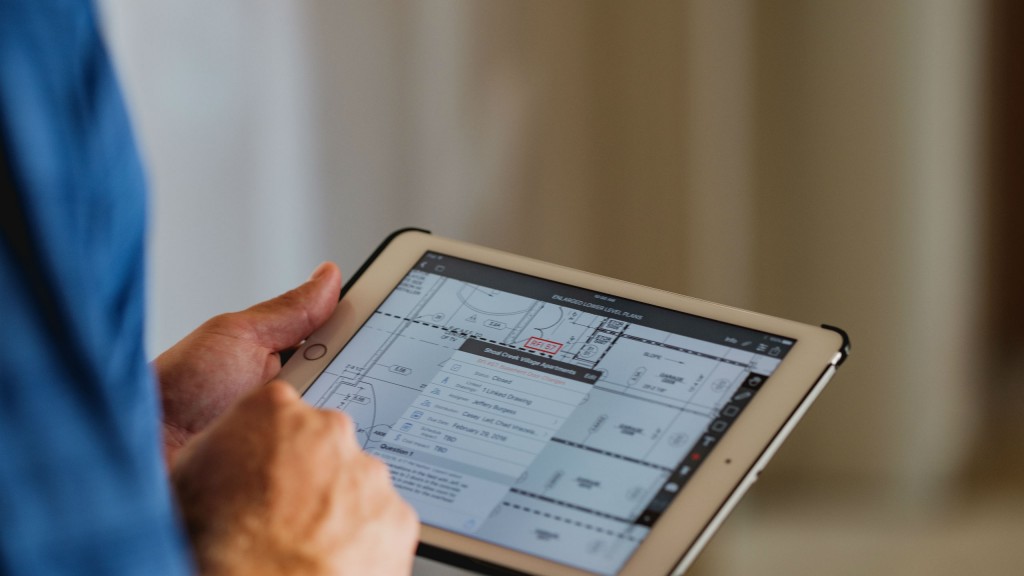 Most large construction projects have traditionally been managed through simple approaches – pen and paper notes, spreadsheets, and other easy to use systems. While these systems are accessible to managers, supervisors and others of all skill levels, today's projects tend to require far more than just an Excel spreadsheet.
The use of specialized construction management software is growing in the building and infrastructure construction industries, thanks to developments in areas such as cloud computing.

"Technology is a great equalizer. The reality is that as a small or mid-sized operation, you don't have the overhead to chase change orders and protect your fee," said Bassem Hamdy, Procore executive vice president of marketing and enterprise strategy. "You also don't have the luxury of absorbing the level of risk that a large builder can."

Procore has been working to develop collaborative construction software since the early 2000s, with a focus on mobile applications that allow construction companies to access their documentation on the move.

"We were extremely early and disruptive in the world of cloud deployment and mobile in-the-field solutions," Hamdy said. "Our first mobile app was the first construction app in the iOS App Store – this was before an iPad would even enter the picture."

As a mobile collaborative solution, Procore is able to overcome the traditional problem spots that construction project management faced. Much of the time, contractors worked off centralized documents that were either kept in the office for safe keeping or held by one person in the organization who had to be tracked down if questions cropped up about the plans.

"We build off the drawings and specifications… we're taking it off paper and making it more productive, but we've removed the Excel-isms of this industry. Why take all that rich knowledge of drawings and put it into Excel to build the project?" Hamdy said. "We're a drawing and building information-centric system, which means that the drawings are the basis of creating changes or requests for information."

At its heart, Procore is about document management and sharing. Customers can store and share documents with their staff, broken down by specific permission levels, all in a secure system. Documents can be easily organized and linked back and forth; they can also be uploaded and viewed from mobile devices with ease.

The system can be customized to ensure that when changes are made to key documents all participants whose work is affected are immediately notified. Checklists can be included, RFIs can be managed, and many more key points of project management are easily incorporated – all without the need for paper copies.

Taking the paper out of project management means companies are able to manage many aspects of their business more efficiently. Areas such as safety tracking, for example, can be improved thanks to software applications.

"I unfortunately know some great contractors that had to shutter because of safety incidents… basically, they were doing their safety checklists on clipboards, and they just didn't have the history," Hamdy noted. "Not only is this software a great equalizer in terms of productivity and representation of your project team, but it's also a great risk mitigator."

Thanks to mobile computing options, all of the basic details of a job – those all-important maps, quotes, change orders and more – are available to everyone who needs it, wherever they are.

"One thing that Procore did to separate from the pack was double down on cloud… that's a deployment that allows you to spin up in an instant," Hamdy said. "What the cloud provides to a smaller builder is the ability to turn on the website or download an app and use a product that [large construction companies] use to run their company."

At its simplest, Procore offers the ability to keep teams connected, opening lines of communication between job sites and the head office and ensuring key players have access to project-related material. However, another difference is the flexibility offered by the software.

"In 2015 we did a fun thing, and opened up our API (application programming interface), which allowed high-end developers to talk to our database… and in 2016 we opened up the first construction app store using that API," Hamdy said. "We opened up with 25 apps that customers could use that extended the functionality of Procore beyond just the project execution phase. We took that a little further since then, and now have over 100 apps, everything from BIM to estimating to scheduling."

Between the basic software and the additional apps available, Procore can be an important part of the workflow for any building project.

"Our mobile platform does more than any other mobile product – it does anything from time sheets to drawings to intelligence specifications to viewing commitments in the field to collaboration and communication," Hamdy stated.

Implementing construction software can be challenging depending on the technical knowledge of the staff working with it, but Hamdy said Procore offers an easy startup process.

"The average implementation time to bring up a team is 8 to 12 hours of training. We have certifications online, so there is self-paced training available that gives users badges and allows them to self-train," he said. "We have clients that have gone live in as little as two weeks. One example is a company out of Minnesota, Mortenson Construction, who brought on over 100 projects between Christmas and New Years."

Ease of startup is paired with continuing support for new users, Hamdy noted.
"We offer things like online chat support that runs seven days a week so users can ask questions quickly. Interactive video training, an online knowledge base with thousands of articles allows users to be self-sufficient," he said. "We used to hear people say 'oh, my 60-year-old superintendent will never pick this up,' but now I have 60-year-old superintendents showing up at our trade shows demonstrating our products to 25-year-old millennials."

The company is headquartered in California but Toronto-born Hamdy has plans to open a Canadian office in Vancouver in 2017. Canadian contractors haven't waited for them to arrive; rather numerous companies of all sizes seeking a construction software management have already found and chosen Procore.

Vicano, a general contractor based in Brantford, Ontario, has a 40-year history in the industry, but had no system for organizing its project information. According to a Procore case study, managers or coordinators would create their own forms, causing many difficulties with organizing data.

When the company switched to Procore, those problems disappeared thanks to the software's ability to act as a central unified repository for all of their documents. The easy to use interface makes it simple for any employee to produce the needed materials, whether those are purchase orders, RFIs, photos or other documents.
Procore is focused on improving the construction industry through improved management, but also through direct support, Hamdy noted.

In addition, Procore hosts a special event called "Groundbreak: The Construction Conference" which is scheduled for March 29-31 in Austin, Texas. The conference is part of the company's mandate to give back to the community, and is expected to draw 2,000 professionals to the 2017 event.

During the conference, professionals will present five educational tracks, offer certification opportunities and share a variety of information for everyone from project managers to executives to field staff. There will also be opportunities to learn more about using Procore effectively and to discuss upcoming developments as part of the company's Innovation Lab.

"We're targeting a better construction industry – we want to be good construction citizens. Part of that is offering free continued education, free safety training. We give our software to construction management schools for free," he said. "We do that to drive labour into our industry, to drive adoption into the industry. The more labour, the more projects will be delivered, and the better the industry runs." HEG
Company info
04-128 1 University Avenue
Toronto, ON
CA, M5J 2P1

Website:
procore.com
Phone number:
(866) 477-6267
Read more