Putzmeister America Expands Small Line Offerings with Optional Track-Mounted Machines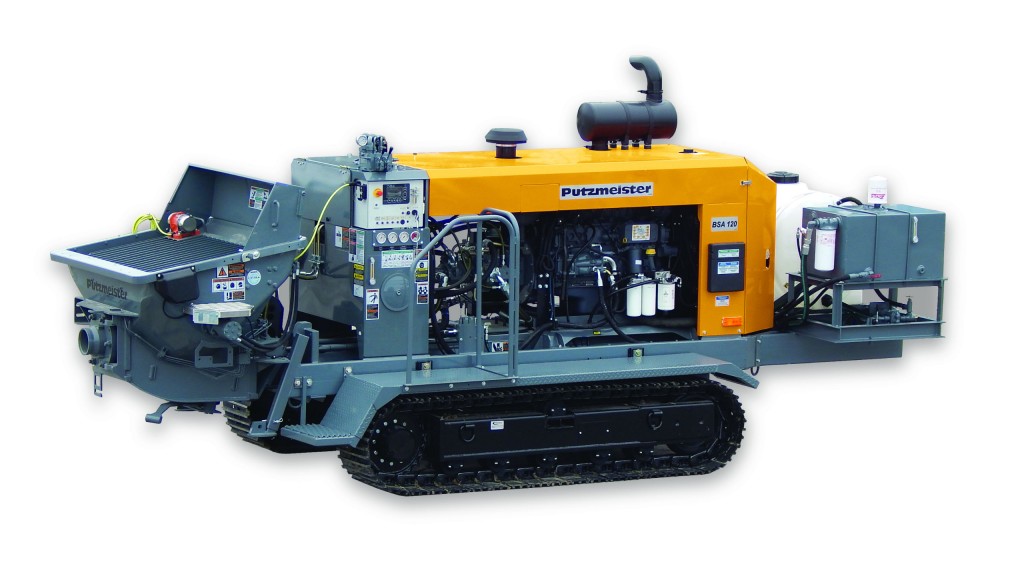 Putzmeister America, has expanded its small line offerings with the option of adding steel tracks, a new subframe, and water tank to create a compact, mobile unit for use in the foundation drilling and tunneling industries.
Currently available for Putzmeister BSA 100-D and 120-D Trailer-Mounted Concrete Pumps, the self-propelled track system allows for quicker and easier maneuvering, and the self-contained machine frees up space on tight job sites, such as drilled and micro piles, shotcrete and ground support application.
Putzmeister has partnered with Milwaukee-based Maxon Industries, Inc. (Maxon), a designer and manufacturer of construction equipment, to produce the track-mounted BSA trailer pumps. Putzmeister manufactures the same high-quality pumps for which it is known, then Maxon adds the tracks, water tank and pump, and a platform for the operator to stand on while moving the machine.
"Many of our drilling customers have approached us asking for a self-propelled version of our smaller pumps," said Dan Martin, national sales manager for Putzmeister's small equipment line. "We have a long history of partnering with Maxon on special application projects, and knew they would be the perfect partner to help us create these machines, which are ideal on tight job sites in which the pumps need to be moved often."
In addition to the two BSA models, Putzmeister soon will be rolling out track-mounted versions of its Thom-Katt® TK 50, TK 60HP, and TK 70 Trailer Pumps.
Company info
Related products