Liebherr 81 K.1 fast erecting tower crane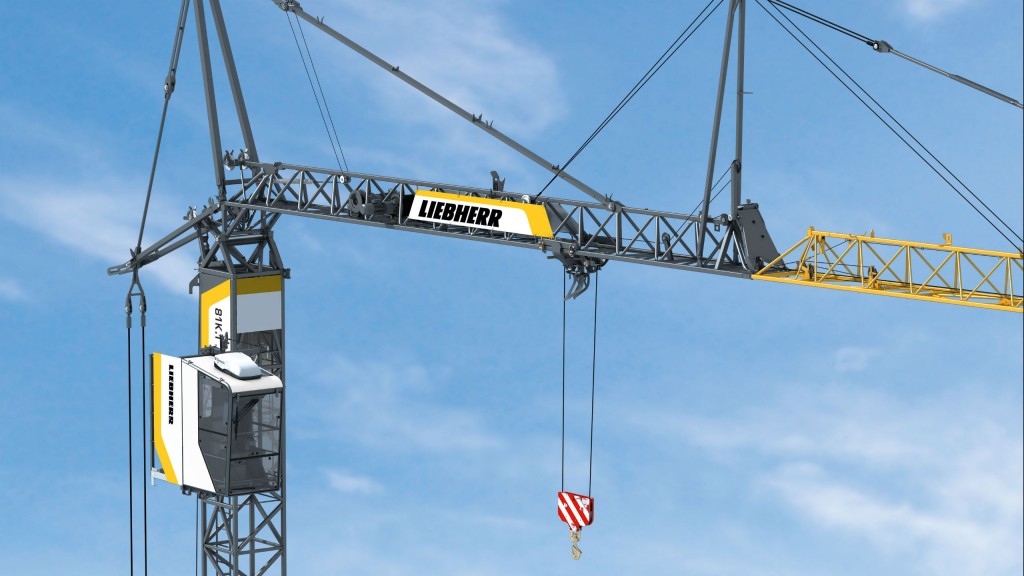 Liebherr's new 81 K.1 fast-erecting crane - an upgrade of the 81 K- is more powerful and flexible: its lifting capacity has been increased by up to 20%, its jib has also been extended by 9.84ft. (3 m) and a new external cabin is available
The 81 K fast-erecting crane is the best-selling Liebherr tower crane. Powerful performance, attractive design, and reliability are the main reasons why somany customers bought this crane. The 81 K.1 has also attracted a great deal of demand from around the world – four units were already delivered to Americancrane rental contractor, Ideal Crane Rental Inc.
The lifting capacity of the upgraded Liebherr 81 K.1 fast-erecting crane can be temporarily increased by up to 20%. When in use, the Load-Plus function eliminates the need to use an additional larger crane for heavyweight hoists.
The jibcan be extended by 9.84 ft. (3 m) easily by bolting on an extension. Compared to its predecessor, this means the maximum radius has been increased to 157 ft.(48 m). This almost places the crane in the next higher crane class. Time-tested tower crane functions of the predecessor 81 K will naturally remain available. . These functions include: pure Speed2Lift2-line operation, Micro move fine positioning mode, and the ABB operating-range limiting system.
Liebherr is also unveiling the new optional exterior cabin for its K series cranes.Depending on requirements, this cabin can be installed quickly and easily on any new K crane using its own load hook. The safe access on the side is easy to reach. Due to its external position, the crane driver has a perfect view of the site.
The new cabin with its user-friendly controls provides the crane driver with plenty of space and enables him to work efficiently without fatigue. This results in greater capacity and safety in operation. Another positive side-effect is that costs will be reduced for fleet operators since the same cabin can be used on different Liebherr fast-erecting cranes where necessary.
Company info
Related products