Four machines from EDGE Innovate's Material Handling and Recycling Range on display at CONEXPO 2017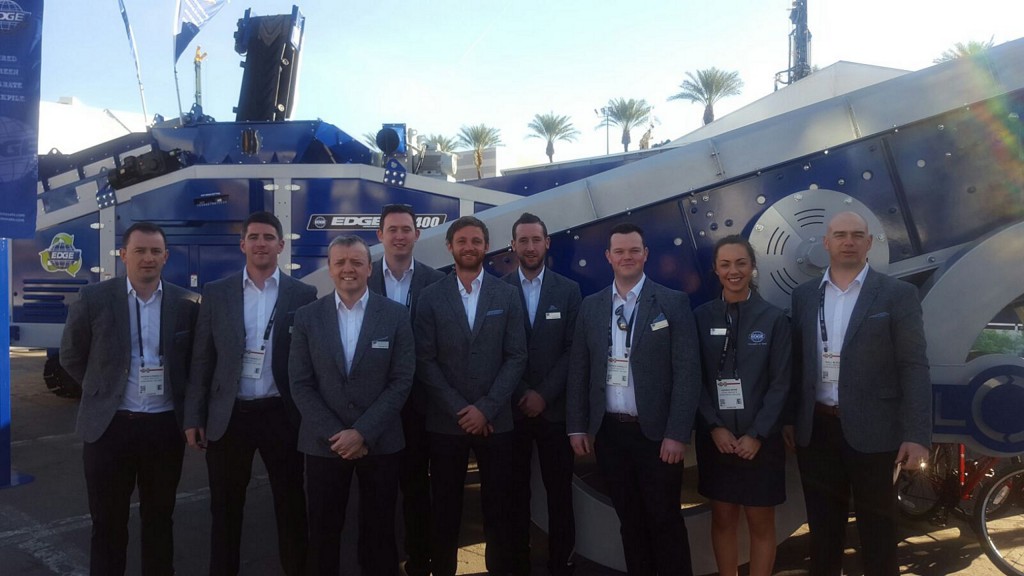 The EDGE Innovate team travelled the whopping 4,872 miles from their headquarters in County Tyrone, Northern Ireland, the world renowned home of crushing and screening, to Las Vegas, the first week of March, to exhibit at the largest construction exhibition in North America; CONEXPO/CON-AGG. Starting from Tuesday 7th March to Saturday 11th March at the Las Vegas Convention Center; EDGE Innovate exhibited its wares at the popular Silver Lot, Booth #5454. The CONEXPO exhibition, spread over 250,000 square feet, attracted over 128,000 attendees from over 150 countries; all of which came to scan their eye over the newest products in the construction and related industries.
According to EDGE Innovate, CONEXPO has become a regular in the company's tradeshow calendar; with this year's exhibition being the third time EDGE has exhibited at the popular exhibition since 2010. A total of 4 machines from the EDGE's Material Handling and Recycling Range were on display this year. These included the new MC1400 classifier, the EDGE FreeFlow 186 flip flow screen, the TRT622 track trommel and the TS65 track stacker.
MC1400
A huge attraction for visitors at the EDGE stand came from the newly released MC1400 Material Classifier along with the new FreeFlow 186 Flip Flow screen. EDGE Innovate states that the MC1400 provides operators with the ability to extract impurities from highly contaminated material in just one pass by utilizes controlled air flow as a separation medium. The MC1400 is being offered as the ideal solution for the cleaning of compost and biomass fractions with its ability to separate heavy and mid-weight fractions from lights. The MC1400 will allow operators to separate up to four different fractions as standard; lights (plastic, paper, film) mid-weight (wood) and heavy fractions (aggregate, glass, etc.). Ferrous metal will be extracted via the overband magnet found on the heavy fraction discharge conveyor with the option of attaching an additional magnet to the mid-weight conveyor. With the capability to accept a large piece size of up to 400mm (16"), EDGE Innovate states that the MC1400 is not only ideal for organic recycling and biomass fractions but also extracting valuable commodities from construction and demolition waste.
FreeFlow 186
The EDGE FreeFlow Screen will provide customers with a highly efficient screening solution for sticky, moist materials with a high percentage of fines and is ideal for the processing of compost, wood, skip waste, trommel fines, construction and demolition waste and incinerator ash. Designed to eliminate the blinding or blockage of the screen media that often occurs with traditional screens when screening wet or sticky material, the EDGE FreeFlow incorporates a heavy duty screen structure has the capability to generate a huge throw therefore preventing screen blinding or pegging. EDGE Innovate boast that the FreeFlow screen range allows for two screening operations in one unit with operators being able to process non-prescreened material via the FreeFlow's robust scalping screen top deck whilst a fine screening function is facilitated via the flip flow bottom deck.
As reported by many other exhibitors and this year's exhibition; EDGE Innovate also experienced a tremendously successful show with a large number of enquiries and interest being recorded from their booth. With an exciting atmosphere combined with a wide range of equipment on display, EDGE recorded interest from a mammoth 23 unique countries worldwide.
Adrian Donnelly, EDGE Innovate Marketing Manager; "Although this was our third time exhibiting at CONEXPO, this year's exhibition proved to be an extremely successful show, in fact it was our most successful show to date. We had a prime location, larger exhibition space, our distributor network and brand is now well established in the North American market, all of which when combined allow; EDGE to take a record number of enquiries from a large number of unique countries".
EDGE Innovate's next upcoming event is a little closer to home at the CQMS'17 (Construction & Quarry Machinery Show) in Tullamore Co. Offaly.
Company info
Related products
Related Articles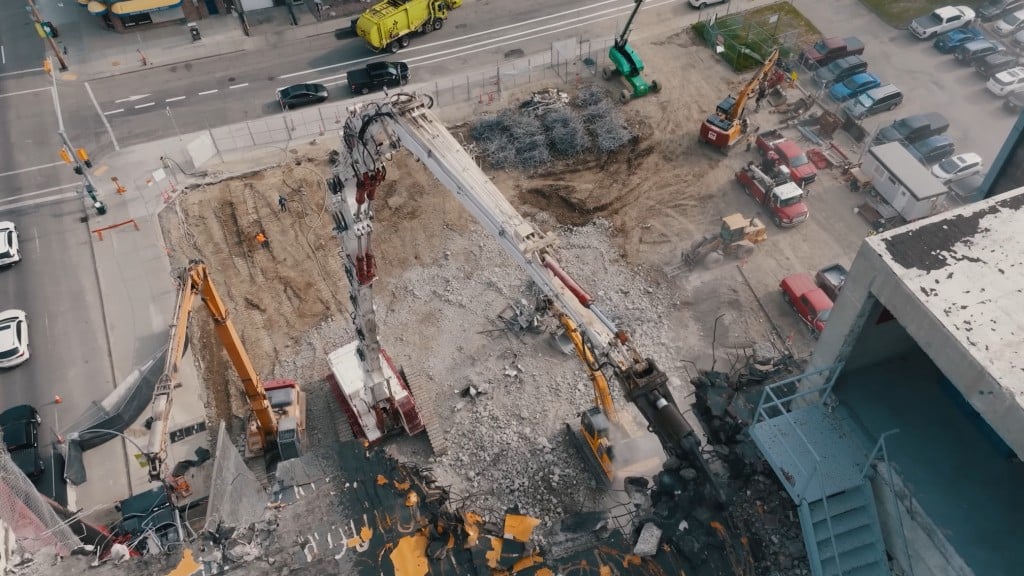 (VIDEO) Priestly Demolition takes down 10-storey Calgary building with colossal KOBELCO excavator