Telehandler advancements at JCB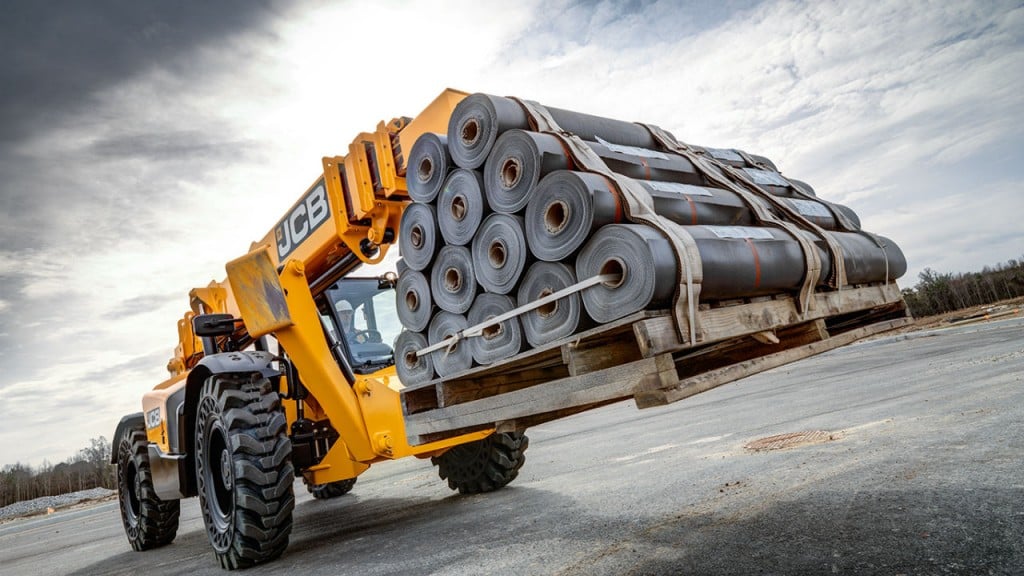 JCB has introduced telehandler models of specific industry applications, the new 514-56S Energy Master is geared specifically to oil and gas and windfarm industry operators with its 14,000lb max lift capacity and 145hp engine, matched to a DualTech Variable Transmission, to enable road speeds of up to 25mph. Similarly, 512-26 Waste Master is designed to meet the unique needs of the waste and recycling industry, and the 508-66 Tool Carrier, with its 66ft lift height, is the perfect solution for operators in urban environments who require telehandler capability and mobility along with small crane functionality.
JCB Chief Innovation and Growth Officer Tim Burnhope said: "By designing and configuring machines for very specific industries and applications, JCB is being responsive to the needs of its customers. The performance benefits speak for themselves, and the operators receive a purpose-built solution, eliminating the need to cobble together after-market, non-OEM add-ons that will only ever be a compromised and imperfect solution."
Globally, the JCB telehandler range comprises more than 30 models. In North America, more than 20 models are available, from lift-and-place models to tool carriers; compact models to 14,000lb workhorses with a 56ft lift height.
To bring its tool carriers in line with the naming structure for its lift-and-place models, JCB announced a model name change for 2017, to make each name suggestive of the model's maximum capacity and lift height. By updating our tool carrier nomenclature, and bringing it in line with our other telehandlers, we will help our customers and users more easily identify the product that is most appropriate to their operations and the task at hand," said Burnhope.
Key to the impressive safety record of the JCB equipment on the jobsite is the company's approach to maximizing visibility through innovative design and engineering. This is exemplified in the low pivot boom position of the tool carrier telehandlers and the high pivot boom common on the lift-and-place telehandler models. To further enhance visibility, JCB now offers four optional SMART Safety 360-degree camera systems. Unlike bolt-on after-market camera systems, the JCB telehandler camera system is fully integrated into the telehandler.