Gehl and Mustang introduce world's largest skid steers and 3,200 pounds vertical lift track loaders at CONEXPO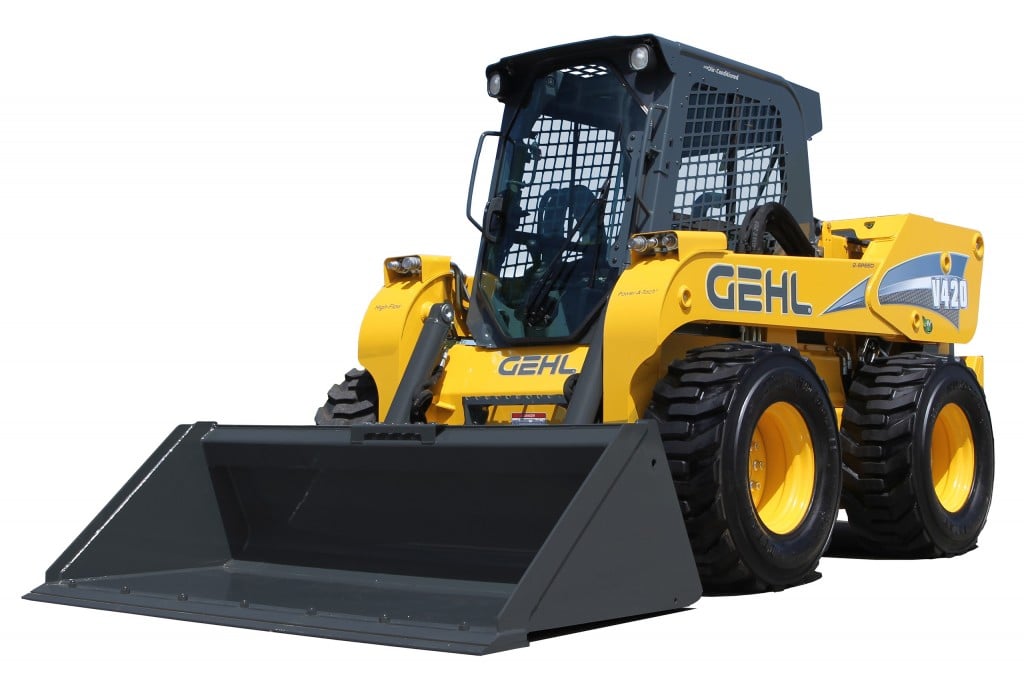 Gehl and Mustang introduced the world's largest skid-steer loaders and 3,200-pound vertical lift track loaders at CONEXPO 2017. The Gehl V420 and Mustang 4200V skid steer loaders increase the capacity and power of the previous model to 4,200 pounds of operating capacity and 120 horsepower.The high-flow hydraulic option offers more than 40 gallons per minute, making these models massive toolcarriers for heavy construction, landscaping and land clearing applications.
"We are pleased to re-stake our position in the larger skid loader market with the introduction of the new 420/4200. This new 4,200-pound rated operating capacity machine powered by a 120-hp Duetz engine will providemore than enough power to support the larger tasks now performed by the skid loader in today's market," said Eric Burkhammer, Vice President of Sales and Marketing, North America. "Whether working in highway building, demolition or handling large bales of hay on the farm, this new machine is a natural choice when considering a new skid loader in the larger size class."
The Gehl VT320 and Mustang 3200VT vertical lift track loaders provide 3,200 pounds of operating capacity and 114 hp. Excellent pushing power and tractive effort position these track machines to excel in final grading applications when equipped with an EDGE 6-way grouser dozer blade. Pilot joystick controls mounted to theseat provide ample leg room and easy operation, as the controls move with the operator.
"We are very excited to introduce the expansion of our track loader line with the new VT320/3200VT. This new machine, along with the RT165/1650RT expands our range to five machines allowing us to offer solutions tousers from contractors to owner operators," said Burkhammer. "Ease of operation and key features such aspilot operated controls, high tractive effort, roomy cab and the exclusive IdealTrax make these new machines a prime choice when considering a new track loader."
Company info
Related products