Volvo launches 24-Hour Parts Guarantee in North America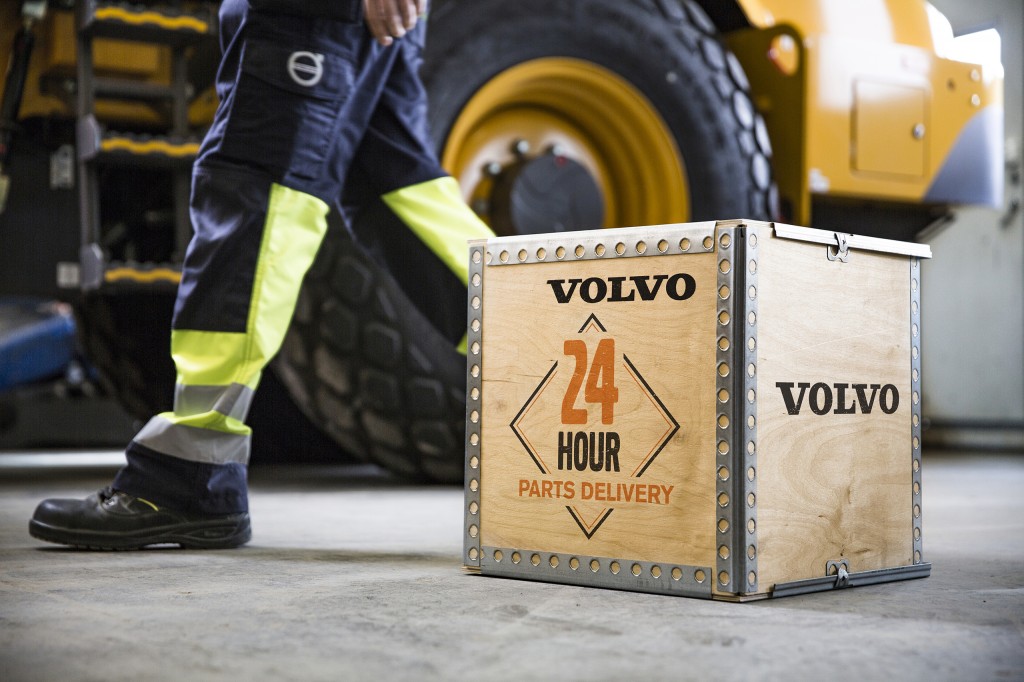 The Volvo 24-Hour Parts Guarantee is a new program to help ensure that Volvo delivers when customers need parts most. If a machine should go down, Volvo guarantees delivery of parts within 24 hours of order placement. The Parts Guarantee follows the opening of a third U.S. distribution facility – a $70 million Central Parts Distribution Center near Memphis, Tennessee. With additional investments in systems, inventory and people, Volvo is continuing its commitment to customer support and expansion in North America.
"Giving customers the support they need to operate with confidence and increase uptime is our number one goal," says Ken Silverman, vice president, Customer Support at Volvo. "This guarantee is just one more way to help contractors mitigate risk, realize more working hours and gain higher profitability."
The 24-Hour Parts Guarantee joins a number of machine support offerings, including the Volvo Lifetime Frame and Structure Warranty, Fuel Efficiency Guarantee, and Volvo-managed telematics support program, ActiveCare Direct.