LIUGONG North America to show Tier 4 Final Machines at The Rental Show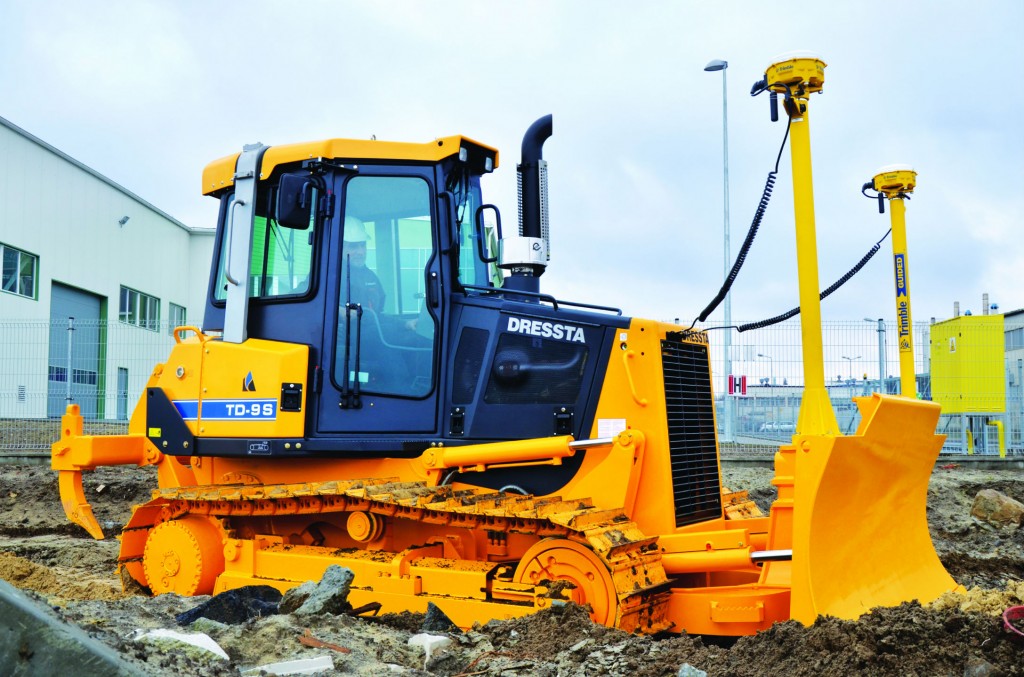 LiuGong North America, had the opportunity to unveil its new Tier 4 Final product line in late 2016 and is taking the opportunity to bring the Dressta dozer model TD-9S, LGP with ROPS to ARA – The Rental Show, that will take place in Orlando, FL from February 27 to March 1st. The new machines feature cleaner engines, more efficient systems and improvements to the cab that enhance the operator's experience.

The TD-8S and TD-9S, launched in Europe at BAUMA Munich in April/2016, are powered by environmentally-friendly QSF 3.8 Tier 4 final Turbo-charged Cummins engines, meeting U.S. EPA emission regulations and delivering 94 hp (70kW) and 113 hp (84kW) respectively. They are equipped with Rexroth dual path hydrostatic drive systems and feature a strong six-way C-frame complemented by a robust undercarriage that is available in two options – the standard LT (long-track) version and the LGP (low ground pressure) version. The S-Series dozers are available with integrated technology options of Trimble Basic, Trimble Ready and full Trimble 3D control systems.
The LiuGong Tier 4 Final product line includes the 835H, 848H, 856H, 890H, 915E, 922E, 925E, 930E and 936E. The new machines feature best-in-class fuel consumption and a state-of-the-art cab designed to make the working environment more comfortable and machine operation more intuitive. All Tier 4 Final wheel loaders and excavators have activated telematics as standard.
The new H-series wheel loaders utilize world-class Perkins and Cummins engines which meet Tier 4 Final emissions requirements using various combinations of DOC, SCR and DPF depending on model. All H-series models feature closed-center, load-sensing hydraulics for efficient control of both steering and implements. Also upgraded is the cooling system, to a variable-speed, on-demand response, leading to greater efficiency, fuel savings and lower machine sound levels. The operator will experience lower in-cab sound levels (ISO 6396), a longer armrest for greater comfort and greater convenience with a re-grouped instrument and switch display. The standard rear view camera is a significant safety feature for the operator. All H-series wheel loaders also have as standard features the Autolube, emergency (secondary) steering, ride control and pre-installed third valve hydraulics and piping.
The 835H is a completely new model for Liugong; it is Liugong's entry into the wheel loader size-class below 25,000 lbs machine operating weight. The 835H is rated at 2.5 cubic yard bucket capacity, with engine at 131 gross hp and machine operating weight at approximately 24,000 lbs.

The new E-Series excavators feature an integrated ROPS cab meeting ISO 12117-2 safety standards. The new E-series cab with reinforced bridge strengthens the cabin at the same time adding 15% more vision to the operator. Inside the cab features adjustable seat and joystick module that move independently of each other. Our nine-position suspension seat with increased spacing between armrests position the operator to all foot and hand controls for maximum comfort and controllability. A standard rear view camera improves operator's visibility when traveling. Our excavators are powered by QSB4.5, QSB6.7, QSL9 Tier 4 Final Turbo-charged Cummins engines. These engines meet U.S. Environmental Protection Agency stringent emissions regulations.Energy and emission reductions have improved, with our E-series excavators. An engine silicone oil clutch fan automatically adjusts fan speed to engine work load. This feature allows faster engine warm up, reduces fuel consumption, and engine noise. Our Kawasaki hydraulic system improves machine performance. The E-Series six selectable working modes optimize hydraulic performance and fuel consumption for specific working conditions. Auto-idle speed function reduces fuel consumption and engine noise when pilot controls are placed in neutral.
The 930E and 936E excavators are the largest size machines in their class these units have an operating weight ranging from 36,000 lbs - 81,571 lbs; bucket capacity .47yd3 - 2.5 yd3; maximum digging depth 19' 3" - 24'1"; and gross power 121 hp - 290 hp. LiuGong's Forklift Division will also be exhibiting a 2025H pneumatic tire lift truck which is powered by a GM 3.0L Gas/LPG engine with a base capacity of 5,000 lbs. Equipped with a 185" three stage mast, Cascade side shifter, 42" long forks, solid tires and full suspension seat, these machines are perfectly suited to the rental industry. LiuGong's industry best 3 year / 6,000 hour comprehensive warranty reduces risk while delivering outstanding value and maximum profits for ARA members.
Company info
Related products
Related Articles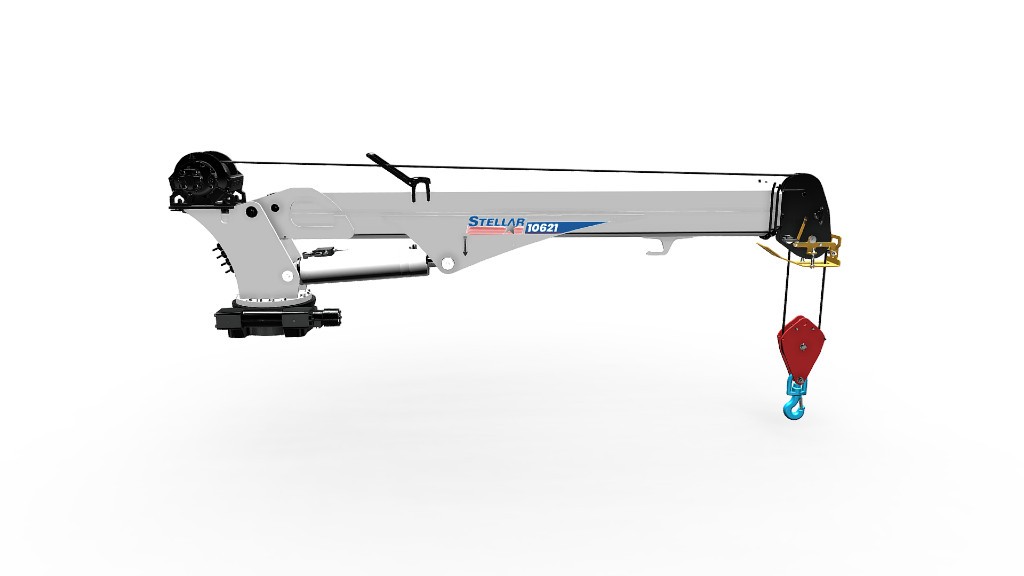 Six new Stellar telescopic service cranes feature redesigned booms and radio remote controls