New OTR radial all-weather tire to be unveiled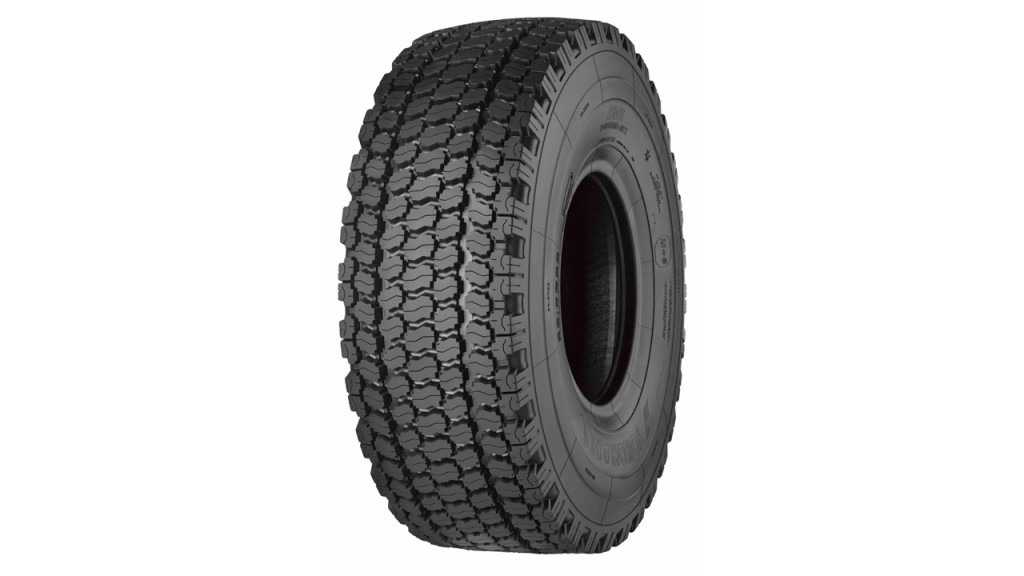 Yokohama Tire Corporation (YTC) is rolling out a new off-the-road (OTR) radial all-weather tire – the MYX S01 – in booth #C22231 at ConExpo in Las Vegas, March 7-11. The MYX S01 will be part of YTC's wide range of OTR and commercial tire offerings at the massive construction industry trade show.
In total, YTC will have five OTR and four commercial tires on display, and will also feature Y Trax, its new tire data tracking software, as well as a "Score to Win" competition for attendees visiting the booth.
"ConExpo comes around every three years and draws over 125,000 top industry attendees," said Tim Easter, YTC director of off-the-road sales. "It's an excellent venue to display our OTR/construction tire lines to our customers."
Yokohama will showcase OTR tires including:
The all-new MYX S01, a 25-inch radial all-weather tire designed for graders, loaders and dozers. The MYX S01 provides excellent traction on snow and icy surfaces thanks to the advanced siping in the tread. Available in sizes 17.5R25 and 20.5R25, the tire also features a non-directional tread for all year service, versatility and abrasive resistance for longer service life
The RB42, a 35-inch radial for dump trucks
The RL45, a 25-inch radial for articulated dump trucks, scrapers and loaders.
RT41 L-4, 25-inch radial specifically built for loaders and dozers
The Y524L5, a 33-inch bias tire for loaders and dozers in difficult mining and quarry applications

Commercial tires will include:
The 108R, a SmartWay-verified regional all-position/steer tire
The MY507, an all-position tire for on-and-off highway logging, cement and construction operations
The MY507A, an all-position tire for on-and-off highway applications Ideal for concrete mixers, dump trucks and severe service trucks
The TY527, a regional, high scrub and long haul drive tire for 2- and 3-axle tractor applications

Attendees can learn how to track tire performance in any environment for a more efficient operation through Y Trax Tracking Software. Y Trax can calculate per-mile and treadlife costs, as well as predict wear and replacement demands. Additionally, Y Trax builds a photo history of each tire's performance, monitors tire-related downtime and eliminates manual record-keeping.
Company info
Related products