Bobcat M2-series loaders featured during CONEXPO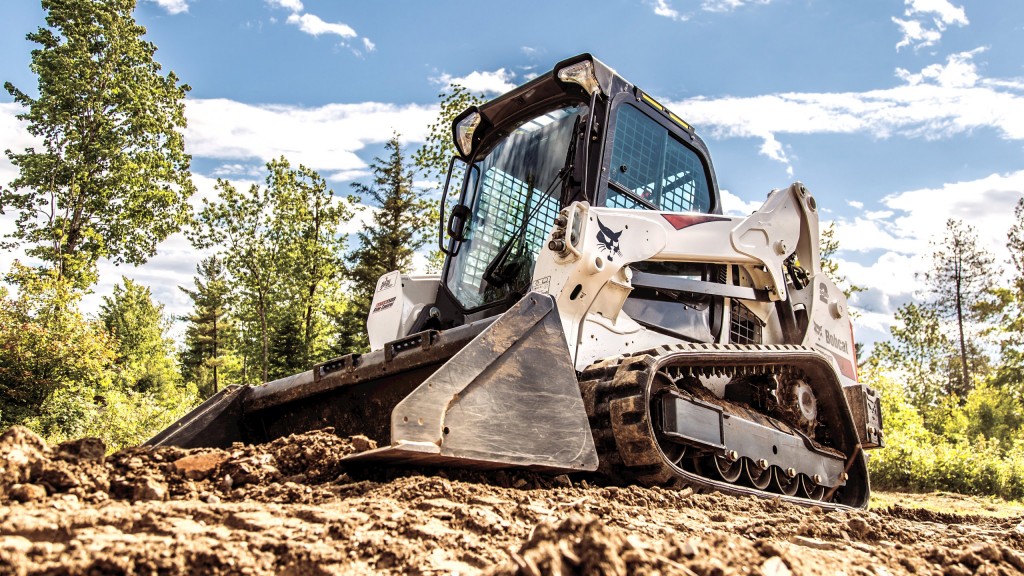 Bobcat Company will exhibit a variety of compact equipment, including its M2-Series loaders, in two booths — G4476 and G4876 — located in the Gold Lot at the Las Vegas Convention Center during CONEXPO-CON/AGG in Las Vegas, March 7 – 11, 2017.
Bobcat compact equipment on display will include the M2-Series skid-steer loaders, compact track loaders, and all-wheel steer loaders designed for general construction contractors. Also on display will be a variety of attachments for use with Bobcat compact equipment.
M2-Series compact loaders offer a variety of performance, operator comfort and visibility enhancements to help increase operator productivity and provide enhanced uptime protection. The M2-Series includes S450 through S850 skid-steer loaders, T450 through T870 compact track loaders, and the A770 all-wheel steer loader. Altogether, the M2-Series includes 24 skid-steer, compact track and all-wheel steer loader models.
Features of the M2-Series include the following:
Automatic ride control option: allows operators to easily switch between auto and off from inside the cab
Reversing fan option: temporarily reverses the cooling fan direction — for several seconds — to blow dust and small debris from the radiator and rear screens
Front and rear cab isolators, door seals and side screen dampers: reduces noise, vibration and dust inside the Bobcat loader cab
Side lighting kit option: improves visibility in low-light conditions
Low-effort hydrostatic pump: reduces drive lever effort by as much as 25 percent in 600- and 700-frame-size M2-Series loaders
Larger model decals: helps identify model numbers, which can be useful on large jobsites for improved readability
S850 horsepower update
M2-Series S850 skid-steer loaders now come standard with 100-horsepower Bobcat engines, a 9 percent increase from the prior iteration. The horsepower boost provides increased attachment performance in demanding applications, including operating high-flow auxiliary hydraulic attachments such as forestry cutters, planers and snowblowers. It also delivers more power to operate high-flow auxiliary hydraulic attachments at higher ground speeds during attachment operation, increasing operator productivity.
Every M2-Series loader is powered by a Bobcat diesel engine that is engineered to work perfectly with the rest of the machine. It features a non-DPF design for simple operation, panoramic serviceability, better fuel efficiency and less engine noise.
Company info
Related products