Commercial and Fleet Vehicle lubricant line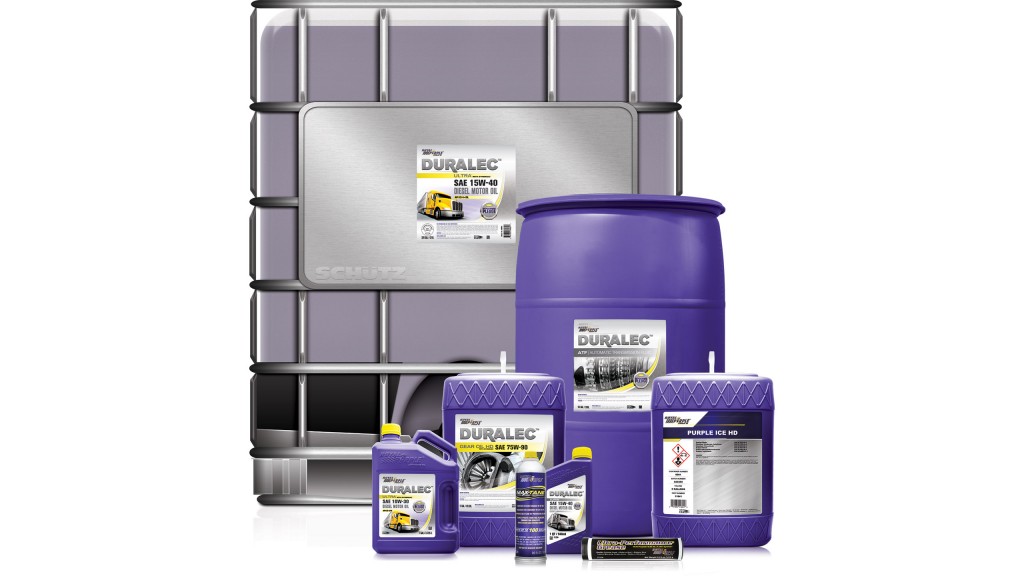 Premium synthetic lubricant manufacturer Royal Purple introduced its new Commercial and Fleet Vehicle product line, offering superior performance for a variety of commercial applications. This new line of heavy-duty products is Royal Purple's toughest line yet and was developed with various Royal Purple technologies including Synerlec and Synslide for increased durability.
The Commercial and Fleet Vehicle product line is specially formulated for fleet applications including construction vehicles, mining and off-road fleet vehicles.
Designed to supplement its popular Duralec line of commercial-grade motor oils, gear oils and transmission fluids, Royal Purple's Commercial and Fleet Vehicle products offer a complete commercial-grade fluids package. Select products are formulated with Royal Purple's proprietary Synerlec and Synslide technologies to increase overall performance. Synerlec offers unmatched lubricity and film strength that increases under stress and resists oxidation. Synslide is noncorrosive to gears and bearings and is engineered to provide maximum lubricant performance under difficult conditions, such as extreme weight or shock loading.
"We're proud to introduce our new Commercial and Fleet Vehicle Product Line formulated with Royal Purple's Synerlec and Synslide technologies," said Debby Neubauer, Royal Purple Vice President of Marketing. "When this line was created, our goal was to better equip fleet vehicles for the frequent wear and tear they encounter, the products offer high levels of protection for the vehicles."