Tracked swivel dump buggy allows precise material placement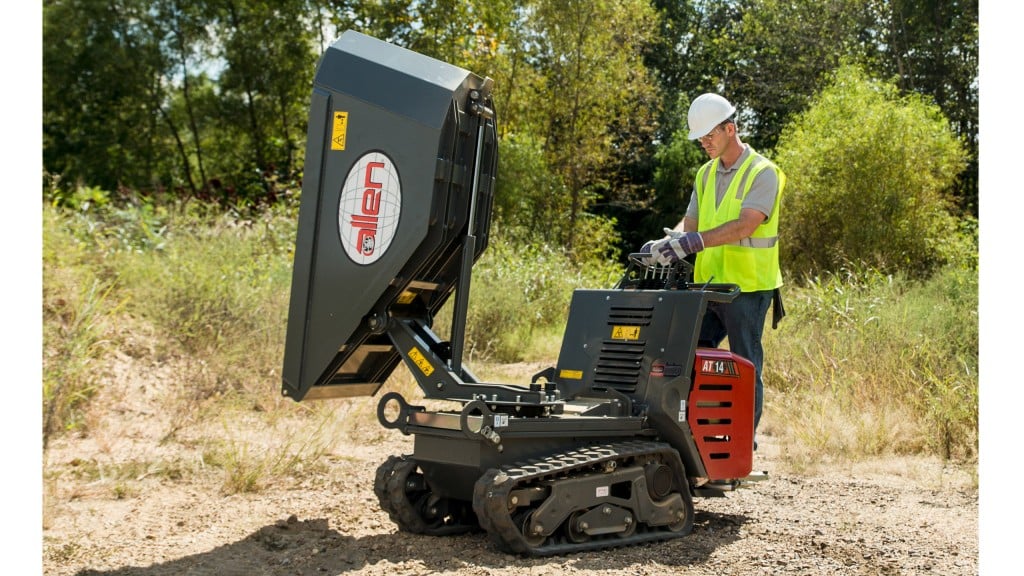 The AT14S from Allen is a swivel dump buggy that allows operator to place materials with precision.
The AT14S is the newest buggy in the Allen lineup. It comes equipped with a rugged track drive that will allow it to operate in conditions that wheel barrows and wheel buggies simply cannot. It is also equipped with a swivel buggy that allows the operator to turn the bucket 90º in either direction from center to provide maximum precision while placing materials.
AT14S standard features include:
20 hp Honda GX630 Gasoline Engine
Travels speeds up to 6 mph for greater job site efficiency
Steel bucket for maximum durability
33" Width allows the buggy to fit through tight areas
Engine cover folds back to provide convenient acces to engine, gas tank, battery and filters
Company info
Related products