LiuGong deepens commitment in North America with new series of wheel loaders and excavators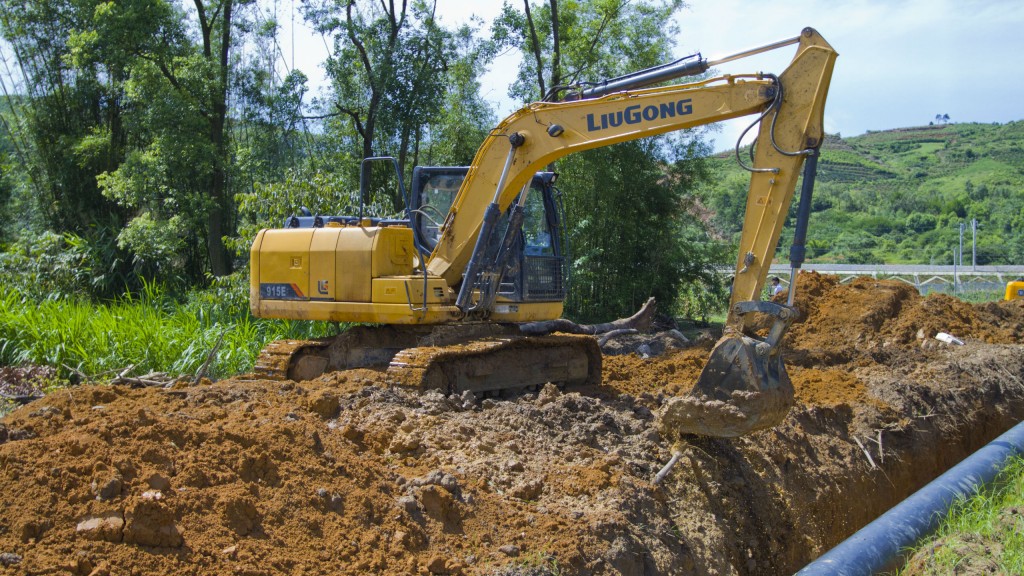 While LiuGong is an established force in China – it was the first to introduce a modern wheel loader to the country in 1966 and had produced 10,000 machines by 2006 – making inroads outside China has been a slow process. It takes time for an offshore manufacturer to become established in the competitive North American construction equipment market and it's really only in the last decade that LiuGong has expanded its international presence significantly. Over the years, other Asian equipment manufacturers have been able to establish long-term relationships with North American customers, among them Hyundai, Komatsu, Kubota and Takeuchi.
In a frank discussion with editors at a San Diego press event, LiuGong's top executive Zeng Guang'an, chairman of Guangxi LiuGong Group Co., Ltd. and Guangzi LiuGong Machinery Co., Ltd., said the company faced a couple of key challenges in finding its niche in the crowded North American heavy equipment market: quality acceptance, and technical challenges in moving from Tier 3 to Tier 4.
"Now I can tell you we've overcome most of these difficulties. This is very important for us. We are going to have more engineers in the U.S. so we can fully understand the situation, the market, the issues, especially the customers' needs, wants and dreams," said Zeng Guang'an.
Like other Asian OEMs that have introduced products to North America, part of LiuGong's success in penetrating the market will be growing its dealer network. The company currently has six dealers in Canada: Wajax, Strongco, Fieldworks, Gymdex, Great West and Douglas Lake.
Zeng Guang'an said the toughest thing about breaking into North America is persuading customers to trust a new brand. He noted that while LiuGong sells around 30,000 machines worldwide, only about 300, or one percent, are in North America. That is something LiuGong obviously wants to change.
New series of wheel loaders and excavators
The H-Series wheel loaders and E-Series excavators showcased at the press event included the 835H, 856H and 890H wheel loaders, and 915E, 922E, 925E, 930E and 936E excavators.

The machines are powered by QSB 4.5, QSB 6.7, QSL 9 and QSG 12 Tier 4 Final Cummins engines, or Perkins 1204F Tier 4 Final. The engines meet U.S. EPA emissions regulations and deliver horsepower ranging from 115 to 350 hp.

"With more efficient and intelligent systems, our new Tier 4 Final wheel loaders and excavators are more productive, responsive, easier to operate and have better ergonomics for the operator," said Marcus Menough, director of sales and marketing, LiuGong North America. "We've also invested heavily in the cab and machine design to improve the operator experience and safety of the equipment."

Some aspects of the machines are more stripped-down than their competitors. For example LiuGong has elected to go with traditional pilot-hydraulic controls versus electronic controls. With electro-hydraulic (EH) controls, joysticks are wired to an electronic control unit, which is connected to an actuator on the hydraulic valve. They allow the operator to adjust the sensitivity of the controls to the work being performed. Pilot controls offer less functionality.

LiuGong defends decision of being customer-driven
"We do hear customer feedback from those who have competitive brands, and they complain about the complexity to operate, the complexity to repair, and they probably complain loudest about the high cost of the latest bells and whistles," said Hugo Chang, LiuGong North America's wheel loader product manager.

LiuGong said that it has tested machine-control systems at its R&D facility in China and has formed relationships with telematics manufacturers. For example, the company has partnered with Topcon who is providing telematics for its new lines of Tier 4 excavators and wheel loaders.
LiuGong clearly sees the importance of hydraulics in its machine-design philosophy and has incorporated changes that it says benefits the operator. In a wheel loader walk around, Chang noted LiuGong offers three-valve hydraulics as standard in its 3- to 5-ton machines, compared to other OEMs that only offer the third valve as an option for bucket quick-coupler systems.
The six wheel loader models continue to utilize drive trains manufactured by ZF Friedrichshafen AG, the German company that LiuGong formed a joint venture with in 1995. Except the loaders have moved from open to closed hydraulics, meaning both the steering system and the work system are now load-sensing, giving the operator simultaneous lift and tilt capability.
"That's a huge improvement over what our Tier 3 customer base had been using. It's a much more sophisticated, intelligent and modern system compared to the older open hydraulic system," said Chang.
The wheel loaders have Perkins engines in the lower-horsepower models – the 835H and 840H – and Cummins in the higher-hp 848H, 856H, 877H and 890H machines. In terms of Tier 4 emissions reduction and aftertreatment, the loaders continue to use exhaust gas recirculation (EGR) employed in the earlier Tier 3 versions. The 835H and 840H employ a diesel oxidation catalyst (DOC) while the most powerful 890H has a diesel particulate filter.
Another change was to the cooling system. Tier 3 models employed a fixed-speed fan rotation whereas the new wheel loaders have variable-speed fans that turn at a lower rpm when less air is needed to cool the engine. That means less power is drawn to the fan, resulting in a lower fuel burn.
All five excavators contain engines from Cummins ranging from QSB 4.5 to 9.0. According to LiuGong, the new line features better hydraulics, boom and arm structures that have long cross-sectional supports and one-piece steel castings, and a cab design that increases visibility with a rear view camera for added safety.
Among the new product introductions, LiuGong has come out with the 930E, which it said will compete in the 30-ton excavator class. The machine has an operating weight of 57,450 pounds, a bucket capacity of 1.8 cubic yards and a maximum digging depth of 23 feet 10 inches. The company has also brought in a new wheel loader, the 3-ton 835H, while phasing out its smallest Tier 3 wheel loader model.