IronDirect Announces the Grand Opening of its 100-acre Customer Experience Center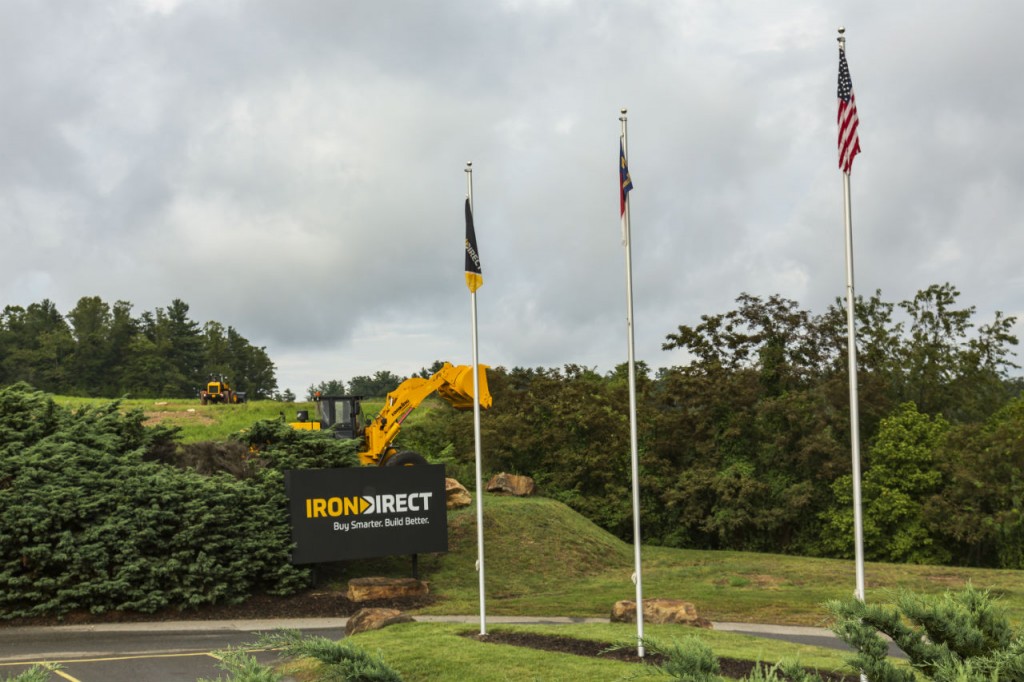 IronDirect®, an American company that offers a convenient online platform (IronDirect.com) for construction equipment buyers to acquire the machines, attachments, parts and services needed to reduce ownership costs and maximize uptime, today announced the grand opening of its 100-acre Customer Experience Center in Asheville, NC. The state-of-the-art facility offers prospective customers, dealers and sales partners the opportunity to operate and evaluate premium and value-priced equipment from brands such as Paladin, Berco, Lonking, Shantui and Sakai, which are currently for sale online at IronDirect.com.
"We are pleased to open the doors of our Customer Experience Center," said Joe Krider, IronDirect's vice president for revenue and growth. "Our new center features new technologies, best-in-class equipment and industry expertise to deliver a great experience for our prospective customers, dealers and sales partners to learn more about the benefits and convenience of the IronDirect e-commerce business model and how this is changing our industry. Visitors from around the world can inspect a wide range of machines, kick the tires, and dig in the dirt – either in-person, or by leading their own virtual demonstration using the latest live video technology hosted by IronDirect. We are confident our experience center and its unique resources will provide potential buyers a memorable experience and allow them to gain a deeper understanding of the value and cost savings that comes with every IronDirect purchase."
Situated on a 100-acre property in the mountains of Asheville, NC, IronDirect's Customer Experience Center is a multipurpose facility capable of hosting onsite demonstrations and associated events for up to 300 people. The campus consists of upscale, modern buildings including a 9,600 square foot indoor product pavilion, scenic deck, grandstand, and multiple staged worksites that accommodate indoor, outdoor and virtual product demonstrations, classroom-style presentations and meetings, catered meals, and full scale photo and video shoots.