MB Crusher drum cutters for 6- to 35-ton excavators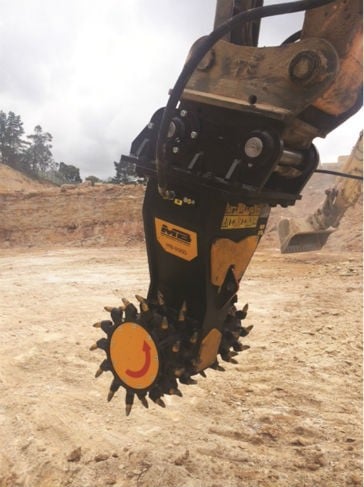 MB-R hydraulic drum cutters are available in 3 models for excavators from 6 to 35 tons. They are particularly suitable for levelling concrete surfaces, quarry excavation, tunnelling, demolition and road works.
Accuracy and reduced size makes them ideal for applications in urban areas and confined construction sites, where they can tackle rocks, stones, frozen ground, walls and tunnel excavations.
These drum cutters are extremely compact and specifically designed with a low centre of gravity to significantly improve the overall balance and drastically reduce strain and vibrations on the excavator arm.
The twin direct-drive motor allows force distribution in the two drum heads. In case of materials with different harnesses, MB drum cutters mold by using a proportional force depending on the tenacity of the material, thus resulting in increased stability and reduced stress on the excavator arm.
Company info
Related products