Haver Exciters feature upgraded safety, service life and customization options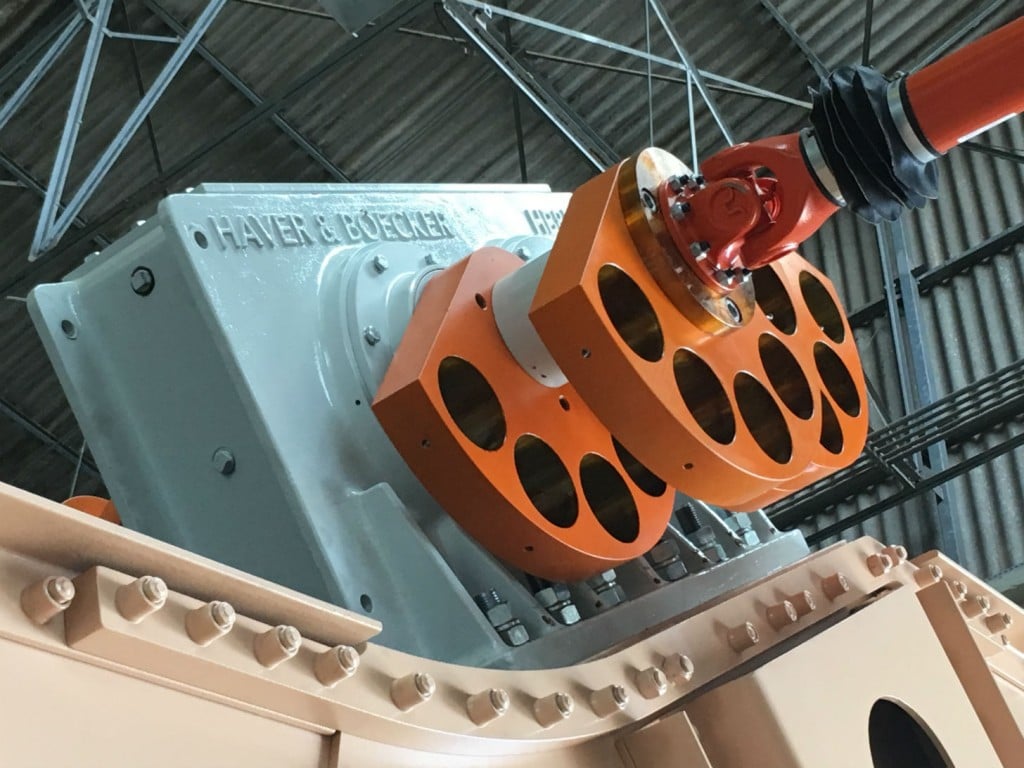 Haver & Boecker is introducing its own brand of Haver Exciters. The technology's innovation and large number of weight configurations contribute to improved screening performance, including the largest static moment range on the market, minimal maintenance and long service life due to the exciters' strength and advanced sealing system.
Haver & Boecker manufactures four exciter models with eight weight configurations each, resulting in a large range of possible static moment adjustments from 10,719 kg/mm to 116,170 kg/mm. The exciters drive the movement of the vibrating screen. Engineers fine-tune the exciters to ensure the vibrating screen has the correct static moment – or pull – for optimal screening performance in each application on any size machine.
Haver Exciters feature robust engineering that reduces maintenance requirements because of the long wear life, which allows more uptime and increased production. The exciters contain dedicated spherical roller bearings designed specifically for vibrating screens. The bearings include an optimal combination of oil and grease to lower the operating temperature.
Compared with traditional shaft-driven machines, exciters can increase bearing life from to 200 to 500 percent.
In addition, Haver & Boecker, in partnership with a premium bearing, seal and lubricants manufacturer, developed a seal system that features an oil deflector and mechanical labyrinth. The system works in combination with specific O-rings and V-rings to prevent contamination. Haver & Boecker designed all of the exciters' components using analytical calculations and finite element analysis, resulting in accurate measurements that assure reliability.
Haver Exciters come standard on all new Tyler XL-Class vibrating screens. Companies can purchase the components for use on any brand of vibrating screen that uses exciter technology, and Haver Service offers refurbishments for all brands of vibrating screens during which time the exciters can be installed.
Company info
Related products