Atlas Copco nominated in two categories in Sweden's most prestigious communication competition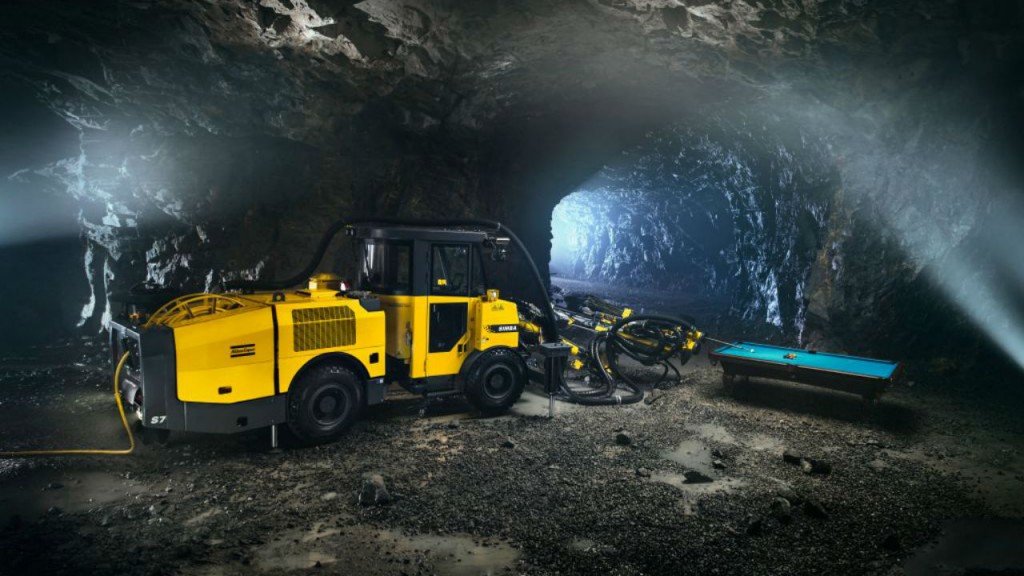 On October 20th it was announced that Atlas Copco Underground Rock Excavation division is nominated in two categories in Sweden's most prestigious communication competition "100 wattaren."

"A confirmation on the great work we have done during this and last year," says Hanna Knutsson, Global Communication and Brand Manager.
The competition, called 100 wattaren, is the most prestigious communication competition in Sweden, and is rewarding activities with proven effect through high creativity.
Atlas Copco Underground Rock Excavation is nominated for the campaign "Simba S7 Trick Shot – Experience Game Changing Precision" in the categories B2B and International. The campaign features a Simba S7 performing the pool trick shot "Butterfly" in a mine underneath Stockholm, Sweden.
The butterfly shot is one of the hardest one to perform, and requires a high level of precision. The objective is to pocket six balls in six pockets with one stroke of the cue.
"The launch was special for us in two ways: We had the chance to show a machine we're proud of, but also to take the opportunity to do it in a new way. With the right communication we can trigger the emotional aspect of a purchase," Knutsson says.
"The winning concept is the combination of the long since developed control system RCS, the integrated angle instrument and the automated software options", Mikael Larslin, Product Manager for Simba S7, says.
The shot was recorded 42 metres below Atlas Copco's headquarters outside Stockholm, Sweden at the beginning of 2016, and the trick is shot in one single take to be able to show the authenticity of the performance. "It was a tense moment during the first attempt," Marcus Blomqvist, Project Manager says, "and the atmosphere was amazing when we succeeded."
The prize giving will be on November 25, and Atlas Copco has the possibility to win 50, 75 or 100 watt in two categories. Read more about the competition at 100wattaren.se.