Goodyear unveils latest 63-inch OTR tire at MINExpo 2016
New RM-4B+ helps mine haul trucks operate at optimal levels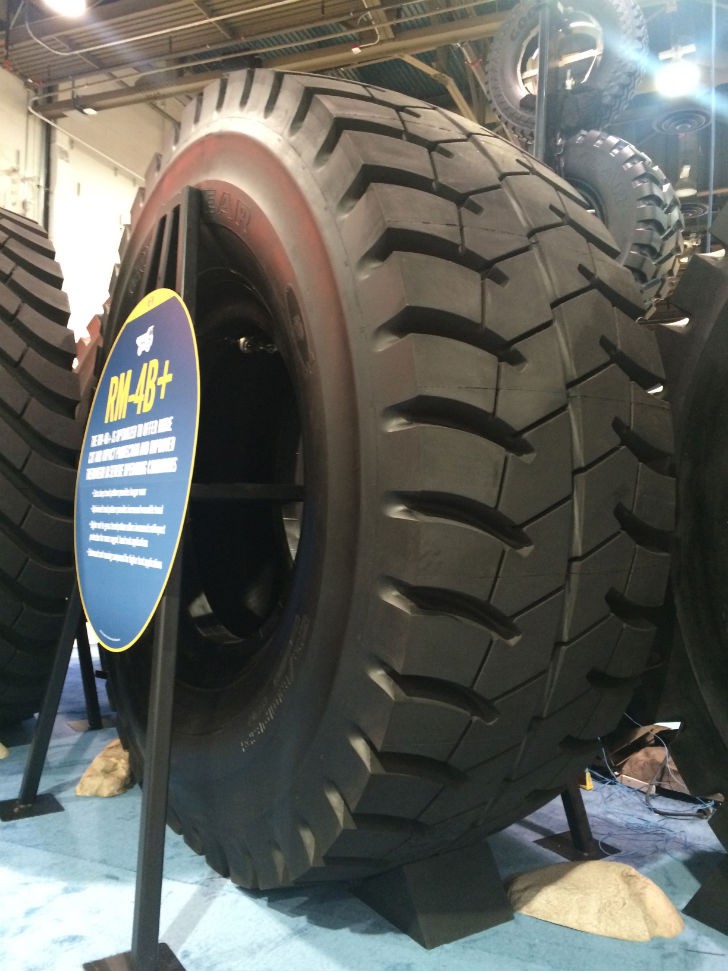 The Goodyear Tire & Rubber Company debuted its newest ultra-large haulage mining tire at this week's MINExpo 2016 in Las Vegas, Nev.
Prominently displayed inside Goodyear's MINExpo 2016 booth (#6009), the Goodyear RM-4B+ contains Goodyear's latest technologies in materials, design, construction and manufacturing, and has been engineered to help mine trucks operate at optimal levels.
"There is no better place to introduce our new, 63-inch RM-4B+ than at MINExpo 2016," said Eric Matson, global field engineering manager, OTR, Goodyear.
"We are proud to offer such a robust, highly engineered product for the world's largest mining and earthmoving trucks."
Available globally, the RM-4B+ features:
A high net-to-gross tread pattern for increased cut and impact protection in rugged, hard rock applications;
An extra-deep tread pattern for longer wear;
An enhanced, cool-running compound, "which makes it ideal for high-heat applications," according to Matson.
"Our trusted, high-technology products like the new RM-4B+ complement the wide range of cost-reducing support, services and management tools that we are promoting during MINExpo 2016," said Matson.
"The launch of the RM-4B+ underscores our commitment to the mining industry and end users. We believe this tire will become a 'must-have' for mining operations around the world."
Company info
Related products