Globalstar and Carmanah sign strategic agreement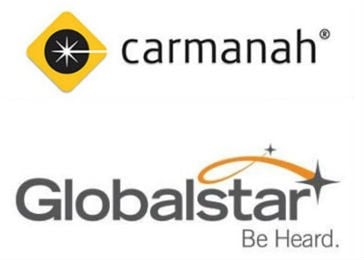 Carmanah Technologies Corporation has announced a strategic agreement with Globalstar Inc. Under the terms of the agreement, Carmanah will collaborate on the design and manufacture of new solar powered M2M satellite solutions for Globalstar as well as selecting the Globalstar low earth orbiting satellite constellation for remote connectivity of all strategic Carmanah products.
The agreement includes a multi-year supply agreement whereby Carmanah will design, develop and supply the next generation of Globalstar devices incorporating solar power charging capabilities. The introduction of solar technology will support longer battery life as well as support a significant increase in data transmission capability on a device by device basis.
"Many of our customers are interested in broadening the data capture and increasing the frequency of data transmissions from their mobile assets. When available, our new solar powered devices will support larger and more frequent data transmission capability and, most importantly, have a much longer field life than our current devices," stated Dave Kagan, President & COO of Globalstar. "Our investment in this new technology demonstrates our commitment to constantly improve our customer experience."
The collaboration is being initiated immediately and the first products are expected to be ready for market in mid-2017.
The agreement is also the next step in Carmanah's advanced Internet of Things strategy, utilizing the Globalstar low orbit satellite network to provide remote monitoring to each Carmanah LED infrastructure product moving forward. Carmanah's worldwide deployments necessitated finding a cost effective M2M connectivity solution which provided reliable, ubiquitous coverage across the globe. After significant testing and research, Globalstar's low earth orbit satellite constellation was the clear choice as a communications platform for Carmanah.
"The widespread use of satellite monitoring will provide ubiquitous, low cost, reliable connectivity in all of our infrastructure products wherever they are deployed in the world," stated John Simmons, CEO, "This agreement will strengthen Carmanah's position as an industry leader for LED signaling and solar LED lighting solutions. This new and widespread capability should lead to an increase in our addressable market as 'smart' connected technology obsoletes the installed base."
Carmanah intends to equip all of its strategic products with this capability over the next three years.
Related Articles
Searching for the best-performing excavator? Your search ends here. We tested the Volvo EC350E and EC380E against a leading competitor in three different tests: trenching, truck loading and lifting capacity at reach. The results show a 20% difference in cost-per-ton, a 15% difference in tons-per-hour and a 12% difference in both operating costs and lifting capacity. See the results and put an end to your search for the best excavator.