2017 Ford Super Duty boosts range with 48-gallon fuel tank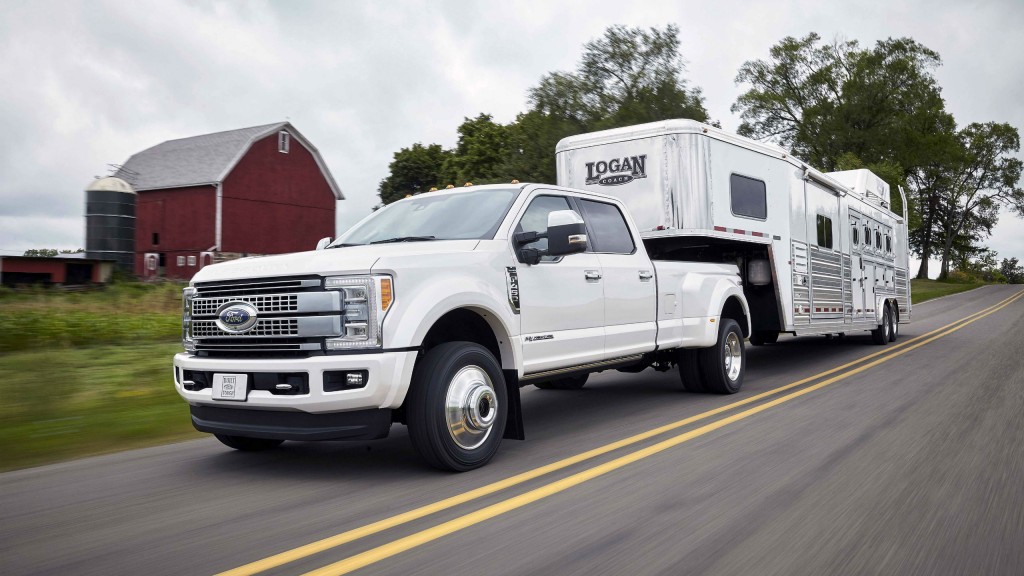 The all-new 2017 Ford F-Series Super Duty has a new 48-gallon fuel tank – the largest in its class, according to the company – which aims to maximize time between fill-ups to allow for more time spent getting the job done.
Thanks to the all-new long-box Crew Cab's longer wheelbase and wider track, the new tank fits between frame and driveshaft. It is 22 percent larger than the 2016 diesel-equipped Super Duty's 37.5-gallon tank and 37 percent larger than the 2016 gas engine's 35-gallon tank. Along with improved fuel economy enabled by light-weighting through the use of high-strength, military-grade aluminum alloy, the all-new Super Duty's range increases significantly.
Adding to that range is a larger-capacity diesel exhaust fluid tank for Power Strokeequipped Super Duty – up 2.5 gallons from the 2016 truck to 7.5 gallons for 2017. An improved fuel filter and water separator filter allow for longer change intervals to minimize time and money spent on maintenance, allowing Super Duty more time on the road getting the job done.
"We want to give our customers a more productive tool for getting the most out of their trucks," said Brian Rathsburg, Super Duty marketing manager. "This means less downtime at the fuel pump and performing routine maintenance, and more time on the job."
The all-new Super Duty is available fall 2016.
Company info
Related products