VMAC Underhood air compressor system now available for Ford F650 & F750 gas work truck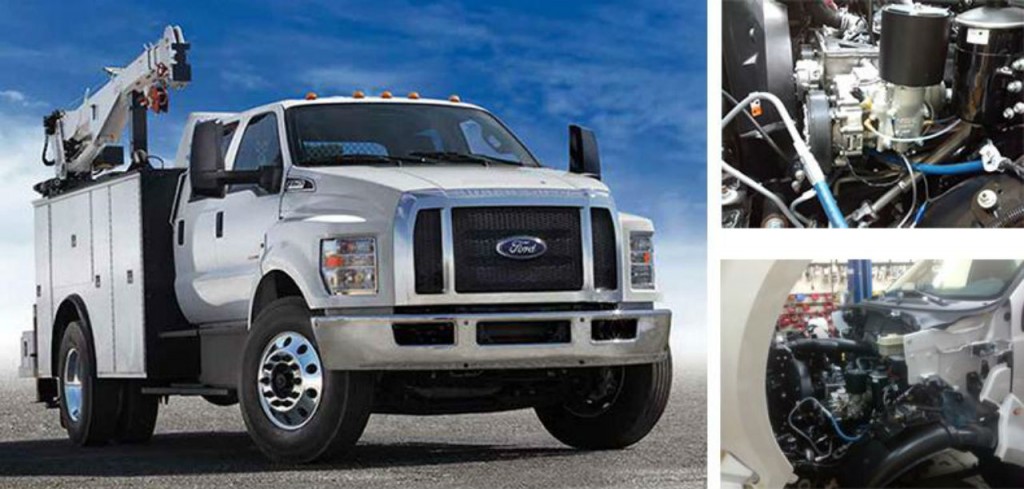 VMAC's flagship Underhood 150 rotary screw air compressor system is now available on Ford's largest works trucks – the Ford F650 & F750 with 6.8L Triton V10 gas engine. This medium-duty vehicle is ideal for many applications and was recently named Medium Duty Truck of the Year by Work Truck Magazine.
The Underhood is an ideal fit for the Ford F650 & F750 because:
It helps stay under GVWR with a weight reduction of as much as 1,900 pounds (861 kg) compared to competing utility-mount air compressors.
It improves fuel economy; the Environmental Protection Agency states that you can save up to 2 percent in fuel with each 100-pound weight reduction.
It provides the continuous air power needed to run a 90-pound jackhammer.
It takes zero footprint on the truck deck, providing space for other tools and equipment.
It doesn't require a PTO, reducing costs to the end-customer.
The installation is very easy, taking only a few hours. No drive shaft issues to worry about.
Company info
Related products