Chinese manufacturer acquires majority position in Schwing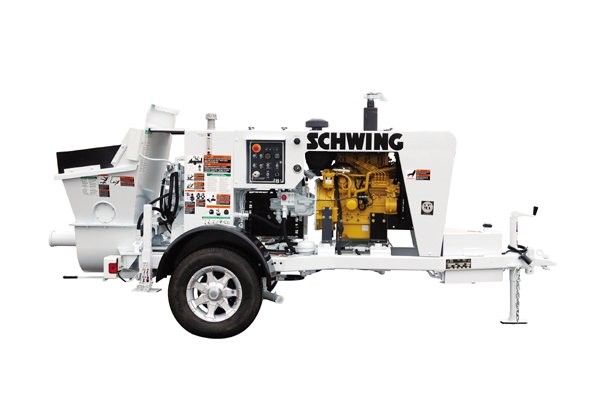 Schwing Group, an international supplier for concrete machinery, and Xuzhou Construction Machinery Group, a Chinese construction machinery manufacturer, have formed a strategic partnership. Gerhard Schwing, CEO of Schwing and Wang Min, the Chairman of XCMG, signed a contract to this effect in Essen, Germany.

Under this agreement, XCMG is acquiring a majority of the shares in Schwing. The partners have agreed to secure the German sites until 2017.

"The merger of Schwing and XCMG is a major step forward in the development of both our companies", says Wang Min, the Chairman of XCMG. "Schwing is a world-class manufacturer of concrete machinery with a broad product range and leading technology. Together, we will win important market shares in global construction machinery."

"XCMG and Schwing complement each other perfectly", says Gerhard Schwing, the CEO of Schwing. "Schwing will gain access to the Chinese growth market and XCMG will benefit from improved market coverage outside of China and extend its product range in the premium segment."

Together, the two companies will further strengthen their global presence and their production, service and distribution network. The parties agreed on confidentiality on the financial details of the transaction. Schwing and XCMG have decided to secure the German operations for at least five years. The Schwing management under CEO Gerhard Schwing will continue to act independently from Herne going forward.

Schwing Group (Schwing) is the international leading manufacturer of premium concrete machinery with its headquarters in Herne, Germany. The group's portfolio covers the entire scope of concrete machinery technology. These include supplementary quality machinery for the production, transport, placing and recycling of concrete. Schwing GmbH is the parent company of Stetter GmbH that is specialized in batch plants and truck mixer. Schwing Group has about 4,000 employees 1,000 of which are working in Germany. Since 1980, Gerhard Schwing, the company founder's son, is CEO of the company.

Xuzhou Construction Machinery Group (XCMG) is the seventh largest in the world and keeps the first position in China construction machinery industry for 23 straight years. The listed company is headquartered in Xuzhou, China, and offers a broad product range, especially machinery for construction and maintenance of roads, and heavy-duty trucks, special purpose vehicles, cranes and earth-movers. China is the core market of the group – additionally, the company exports its products in about 130 countries. XCMG employs more than 21,000 people. The company aims to become one of the top three construction machinery producers in the world.