Superior Industries to produce first aggregate screen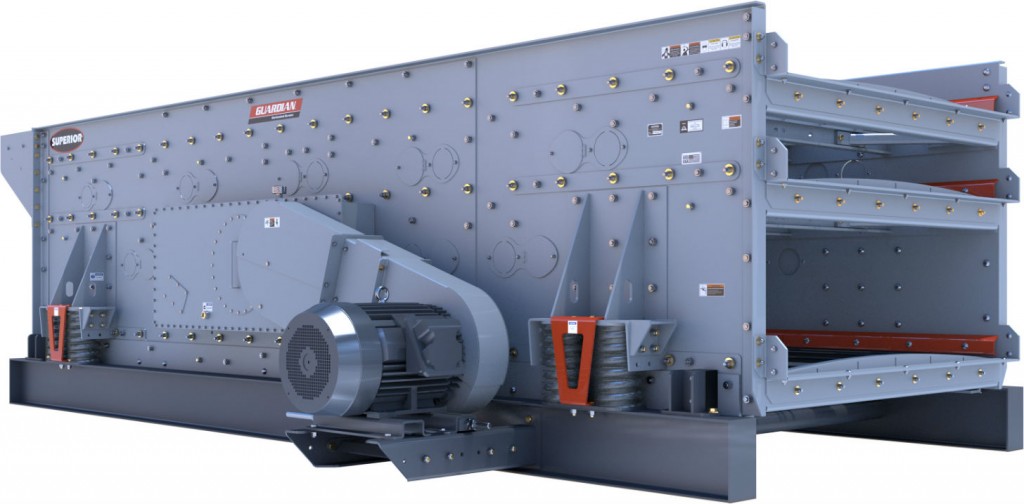 Superior Industries, Inc. has announced completed research and development of its first ever aggregate screen. Known as the Guardian Horizontal Screen, the triple-shaft, adjustable oval stroke design was engineered using valuable customer feedback.
According to Superior, several key features help distinguish the horizontal screen as a unique new processing solution for the aggregates industry:
Patent-pending bottle jack lifting points simplify and speed spring replacement and improve safety.
A segmented belt guard and sectioned tailgate greatly lighten the loads of these two features, requiring only one person to remove and return the guards and gates during maintenance.

Exclusive to Superior, and new to the industry, are bolt-locking, hinged access doors. The convenient feature allows access for screen media maintenance and hinges prevent operators from misplacing the spillage-preventing doors.
A 100 percent fully enclosed belt guard ensures maximum safety while an integrated, onboard tensioner accelerates maintenance to the motor belt.
Superior designs and manufacturers its new Guardian Horizontal Screen in two- and three-deck configurations for 5x16, 6x16 6x20, 7x20 and 8x20 models. Each unit is equipped with spray bar knockout holes for wet processing applications.