Mack showcases application excellence at Equipment Fleet Management National Conference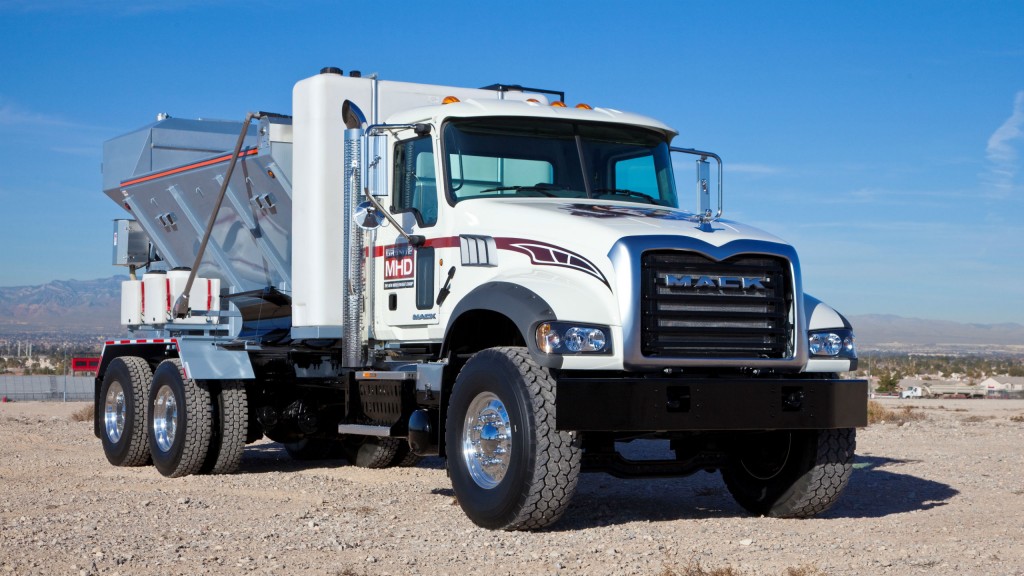 Mack Trucks showcased two models and its latest evolution of the Mack integrated powertrain at the Equipment Fleet Management 2016 National Conference and Trade Show this June in Columbus, Ohio, demonstrating its commitment to meeting customer needs through application excellence.
Visitors to the Greater Columbus Convention Center experienced the 2017 Mack powertrain, which delivers improved performance, productivity and boosts fuel efficiency, thanks to several innovations, such as a common-rail fuel system for improved fuel injection and reduced in-cab noise, and a patented wave piston that enables more efficient combustion.
On display was a Mack Granite MHD model. With a dependable 9-litre engine and Mack's proven Cornerstone chassis, the Granite MHD delivers legendary Mack toughness for customers with lighter duty cycles and shorter runs. Also on display was a Mack Granite Axle Forward model equipped with a 2017 Mack MP8 engine and the Mack mDRIVE HD 14-speed automated manual transmission.
Additional features of the Mack models on display include:
Mack Granite Axle Forward Hoist Truck
Engine: Mack MP8 445C
Transmission: mDRIVE HD 14-speed
Emission Control: Mack ClearTech One
Front axle: Mack UniMax FXL20, 20,000 pounds
Rear axle: Mack S462, 46,000 pounds
Suspension: Mack mRIDE
Mack Granite MHD Model
Engine: Cummins ISL9
Transmission: Allison 3000 Series
Chassis: Mack Cornerstone Chassis