Volvo Trucks D13 engine with turbo compounding offers increased power and fuel efficiency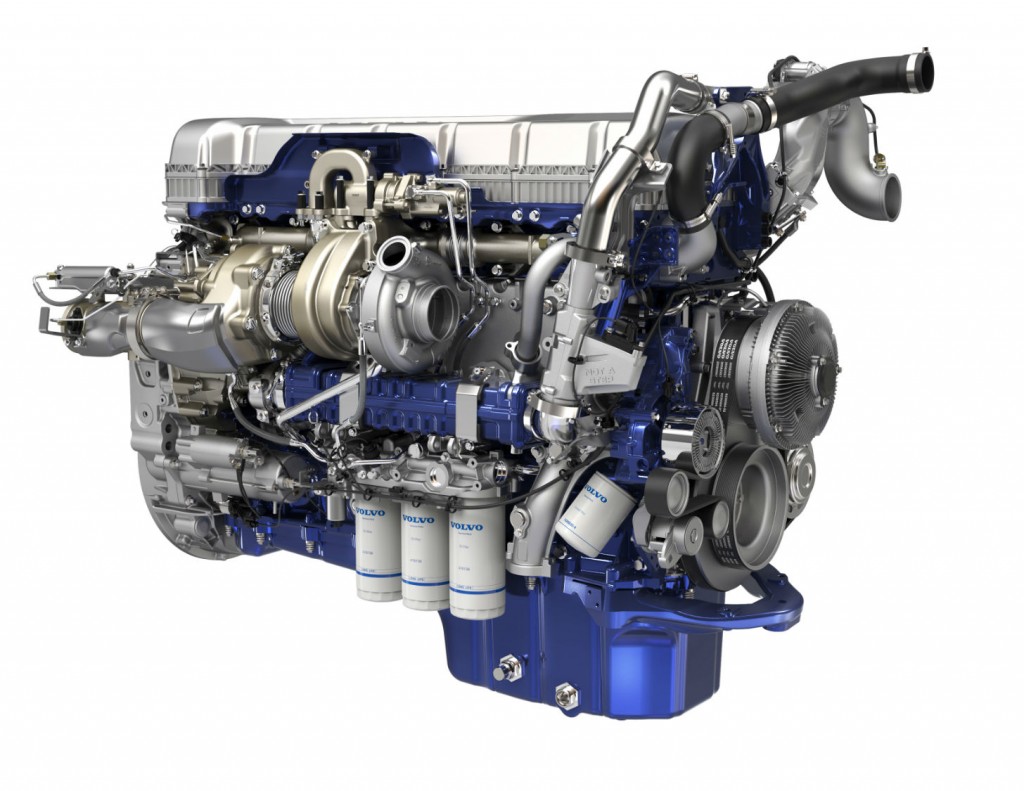 Volvo Trucks North America is adding a turbo compounding option for the Volvo D13 engine. By converting wasted heat energy, the 13-litre D13 with turbo compounding improves fuel efficiency by up to 6.5 percent, while also delivering up to 100 extra lb.-ft. of torque for improved performance.
"The Volvo D13 with turbo compounding offers real-world benefits to owners and drivers," said Gӧran Nyberg, president of Volvo Trucks North America. "Thanks to improved fuel efficiency and additional torque, customers spec'ing this new engine will not only enhance driveability, but positively impact their bottom line."
Turbo compounding increases fuel efficiency by converting wasted heat energy from the exhaust into useable mechanical energy that is returned as extra torque to the crankshaft of the engine. This additional torque allows the Volvo D13 with turbo compounding to improve performance and efficiency at the same time.
"The D13 with turbo compounding is a perfect partner for our popular XE – eXceptional Efficiency – downspeeding package," said John Moore, Volvo product marketing manager – powertrain. "It's a win-win for fuel efficiency and performance, as downspeeding increases the energy in the exhaust, which in turn boosts the efficiency of the turbo compounding unit and reduces engine friction at lower cruise rpm. This engine will allow all downspeeding driveline packages to now cruise at engine speeds that are 100 rpm lower than before while at the same time offering more torque to maintain performance."
The Volvo D13 with turbo compounding will be available in two horsepower ratings – 425 and 455 – in combination with three torque management packages – XE-Economy, XE-High-Torque and XE-Adaptive Gearing – giving customers flexibility to achieve improved fuel efficiency. The D13 with turbo compounding optimizes fuel efficiency for steady state, long-haul applications where downspeeding drivelines thrive.
In addition to turbo compounding, several other improvements were made to the D13 engine to boost efficiency, improve serviceability, and reduce noise and vibration. New shimless rockers reduce maintenance time for valve adjustments, while a proven common rail fuel system helps cut noise and vibration in the cab. The engine also features a new wave piston design to help improve combustion efficiency through a higher compression ratio and improved flame propagation resulting in lower soot output.
The Volvo D13 with turbo compounding will be available in mid-2017 as an option on Volvo sleeper models spec'd for long haul applications.
Company info
Related products