Edmonton to be honoured by Freightliner as 'Hardest Working City' June 22
Award celebration to take place in downtown Edmonton, Mayor Iveson scheduled to speak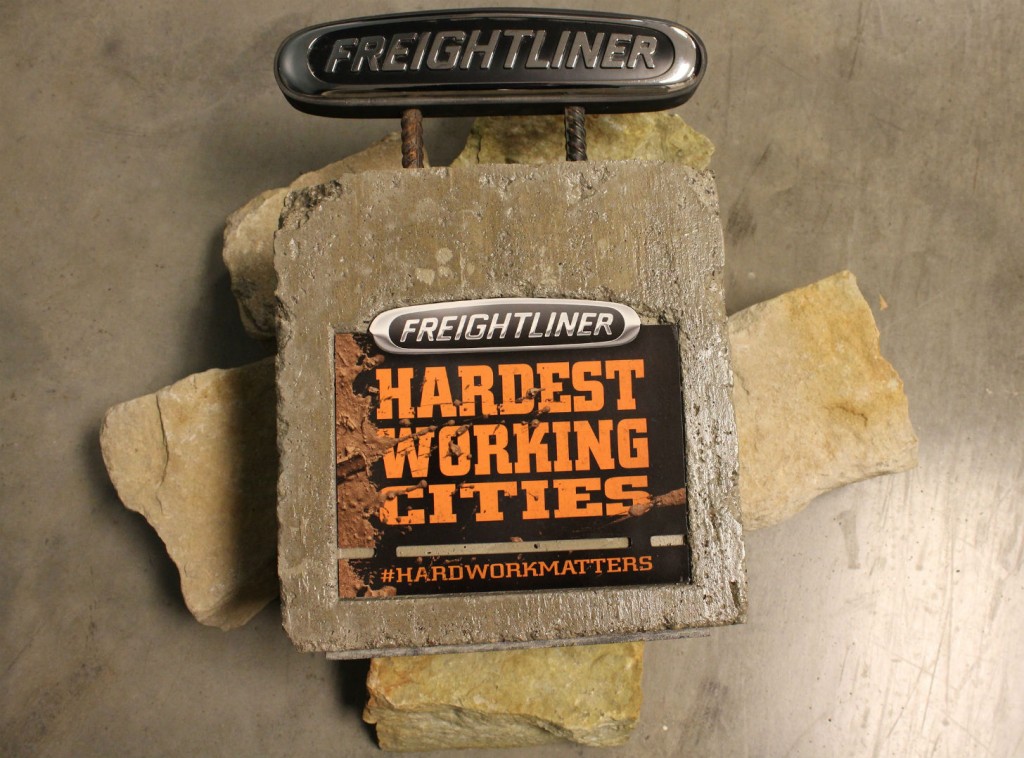 Edmonton has been selected to receive the Freightliner Trucks Hardest Working Cities award which honours cities fuelling growth and innovation. The recognition program by Freightliner came after an economic data review revealed a compelling relationship between investments in work trucks and thriving economies.
"Edmonton has been significantly growing over the years and continues to attract more people and more jobs," said David Leeworthy, president and CEO, First Truck Centre. "Our city is a great place to live and with major projects like the new arena and Stantec Tower, this award really makes sense."
As part of the city recognition, a formal award presentation will be held on Wednesday, June 22 at 12:30 p.m. in downtown Edmonton in partnership with the Edmonton Economic Development Corporation (EEDC). Mayor Don Iveson is scheduled to speak at the award presentation and will accept the award on behalf of the city. Glen Vanstone with the EEDC, David Leeworthy, and Brad Thiessen with Daimler Trucks North America Canada will also speak.
Prior to the award presentation on June 22, Freightliner will coordinate surprise gift and food deliveries at worksites around the city to thank workers for their contributions. Previous worksite visits have included: major road construction projects, public works garages, refuse facilities and landfills. To date, Freightliner has visited a dozen worksites and thanked more than 850 workers.
"The 'Hardest Working Cities' program has been a great way to shine light on positive growth in cities across North America," said Mary Aufdemberg, director of product marketing, Freightliner Trucks. "It's clear cities count on work trucks, and the men and women who operate them, for essential jobs such as plowing snow, hauling refuse and paving roadways, so we're honoured to recognize these successful economies. "
To find the Freightliner Trucks Hardest Working Cities, approximately 400 metropolitan census areas in the United States and Canada in 11 different data categories were reviewed. The data categories ranged from impact on overall gross domestic product to growth in employment to the number of jobs in key industry sectors including construction, manufacturing and logistics. Since the launch of the program last year, seven cities across North America have been awarded the title: Dallas, Indianapolis, Los Angeles, Nashville, New York City, Salt Lake City and Toronto.
Related Articles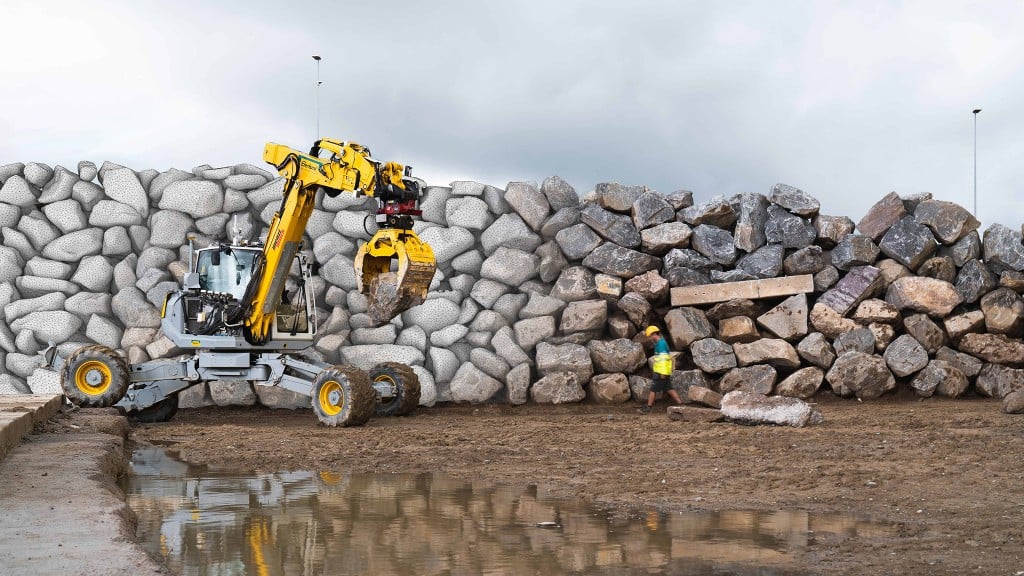 (VIDEO) Advanced sensors and algorithms allow autonomous excavator to build stone structures